We go through a lot of bananas in our house. 6 of the 7 of us like bananas (and banana-based baked goods), so I usually pick up a couple bunches each time I go to the store. But somehow, we still occasionally end up with extras.
And while we're all fans of my oat flour banana bread, and peanut butter banana muffins, sometimes I just want a quick throw-together make-ahead breakfast option. That's how my banana baked oatmeal recipe came to be.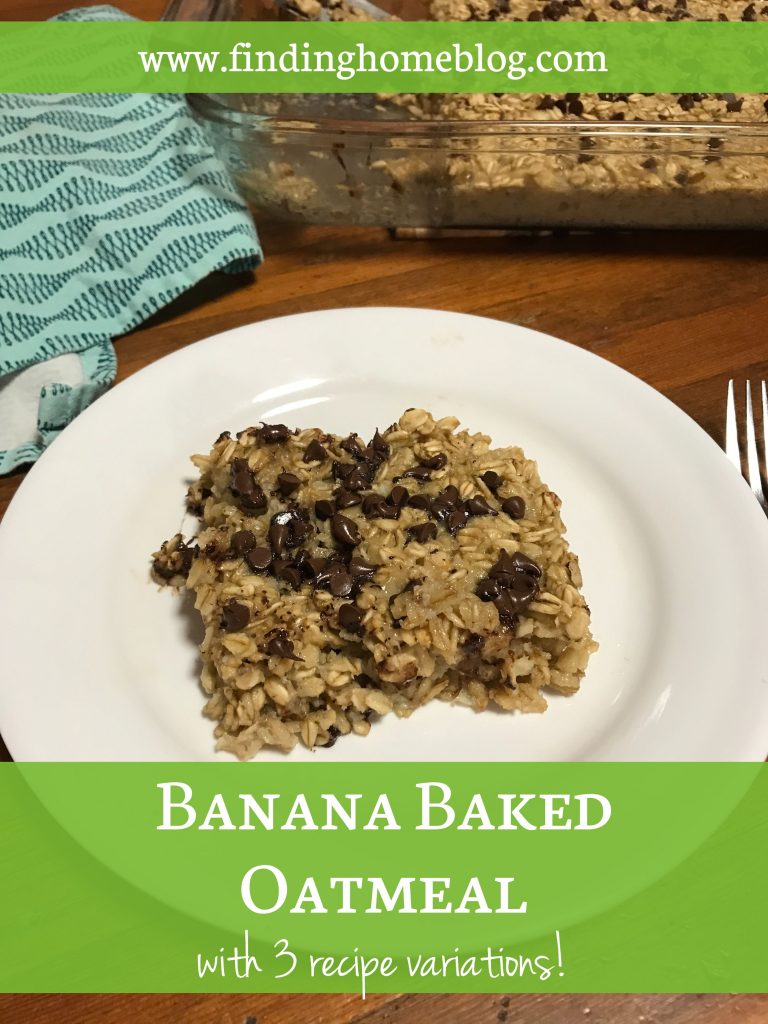 Banana baked oatmeal does taste quite a bit like banana bread, but it also tastes like a hearty bowl of oatmeal. Only without the standing over the stove, stirring oats and milk together. While my kids are still partial to peanut butter chocolate chip (their favorite flavor of any kind of baked good), this is a yummy option that even the banana-hater said was okay.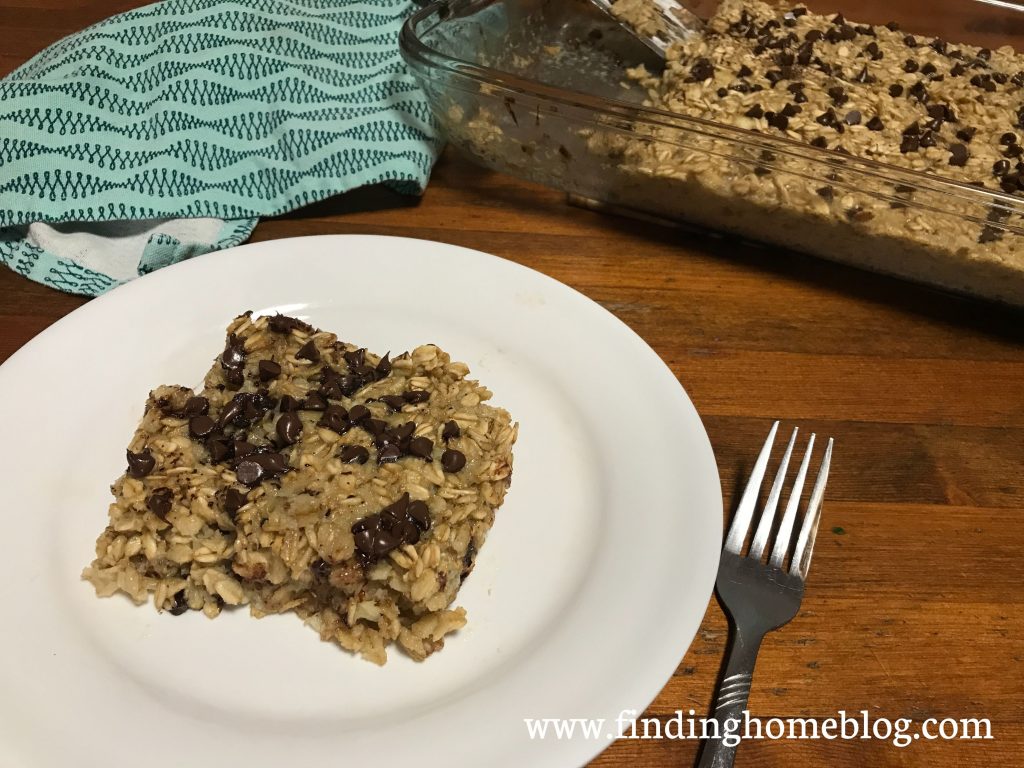 Banana Baked Oatmeal
Makes one 13×9 pan
Ingredients:
3 small bananas, mashed
3 cups old-fashioned oats
1/4 cup melted butter
1/2 cup granulated sugar
2 large eggs
1 tsp. vanilla extract
1-1/4 cups milk
1 tsp. baking powder
1/2 tsp. salt
Directions:
Preheat oven to 350ºF.
In large bowl, mash bananas. Add remaining ingredients and stir to combine. Pour into 13×9 pan, and bake for 25 minutes.
Variation ideas:
Banana Blueberry Baked Oatmeal: replace vanilla extract with almond extract. Add 3/4 cup blueberries to mixture.
Peanut Butter Banana Baked Oatmeal: Replace butter with 1/4 cup peanut butter.
Banana Chocolate Chip Baked Oatmeal (shown in the pictures in this post): Add 1/4 cup mini chocolate chips to mixture, or sprinkle on top before baking.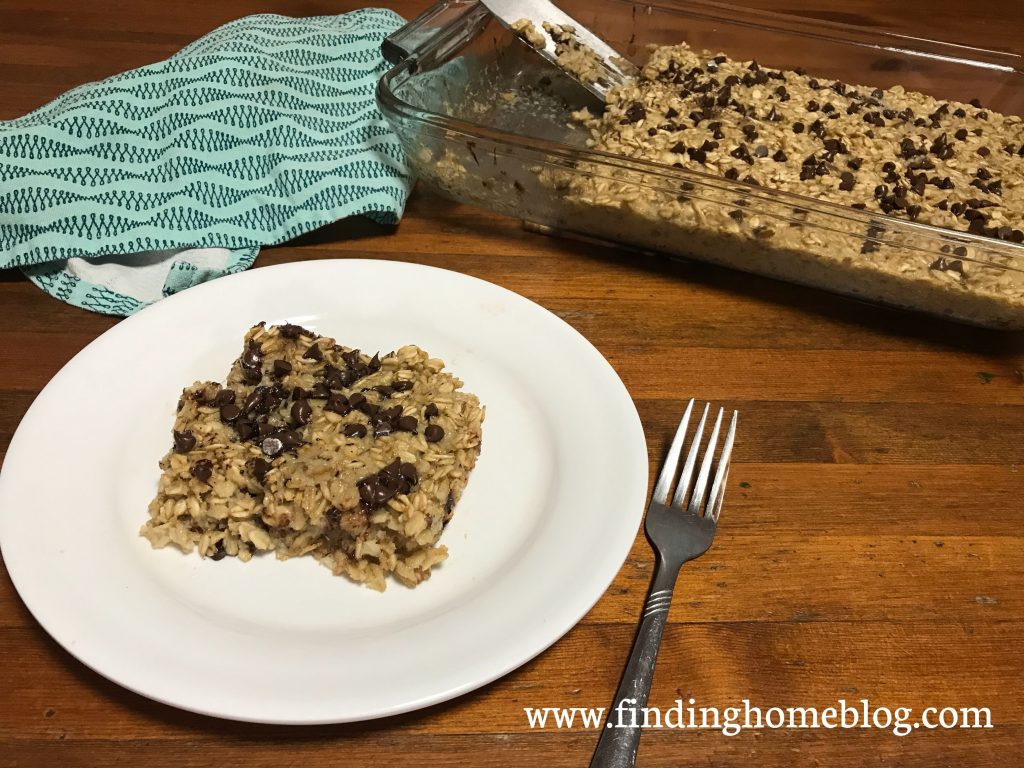 I've said for awhile now that baked oatmeal is a great option for your breakfast rotation, and this is a perfect flavor to include!
Related Posts: