I love breakfasts that I can make ahead of time.  Especially while pregnant, I sleep as long as I can in the mornings.  And even though my husband makes delicious omelets and hash browns and bacon, I don't want him to have to cook every morning.  So I like to throw some baked goods in the mix for easy breakfasts that we can just put on the plate and eat.  And while we still have some sort of muffins every week, sometimes I like something different.
Also, can I just have a large family moment of silence for the fact that a dozen muffins is no longer enough for one breakfast?  I remember when that used to feed us for a breakfast and a snack.  But these oatmeal breakfast bars are good for breakfast or for snacking.  Or both.  Except then I need a double batch.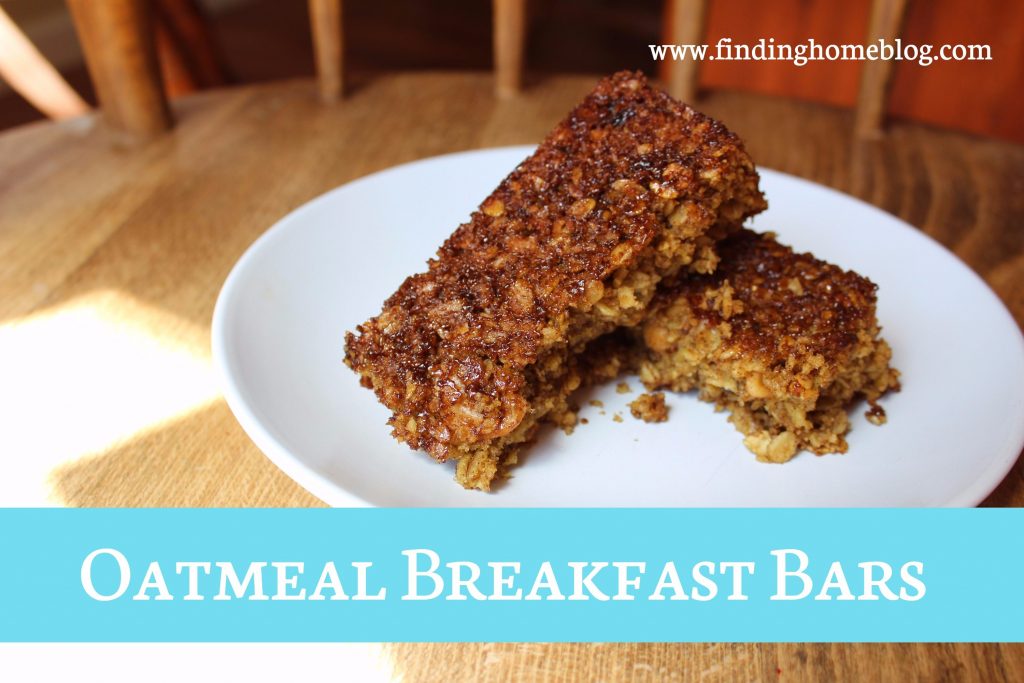 We used to make a version of these when we only had the boys.  They had flour in them, they puffed up nicely, and they tasted delicious.  And back then, a pan of bars lasted for at least a few days.
But when we started eating mostly gluten free, that recipe went away.  Until a few weeks ago, when I was reminded of it by Stacy from Humorous Homemaking.  She did a video about her homemade granola bar recipe, which reminded me of my old breakfast bar recipe, which I have since lost, never to be found again.  And I started to wonder if I could adapt it to be gluten free.
Guess what?  It totally works.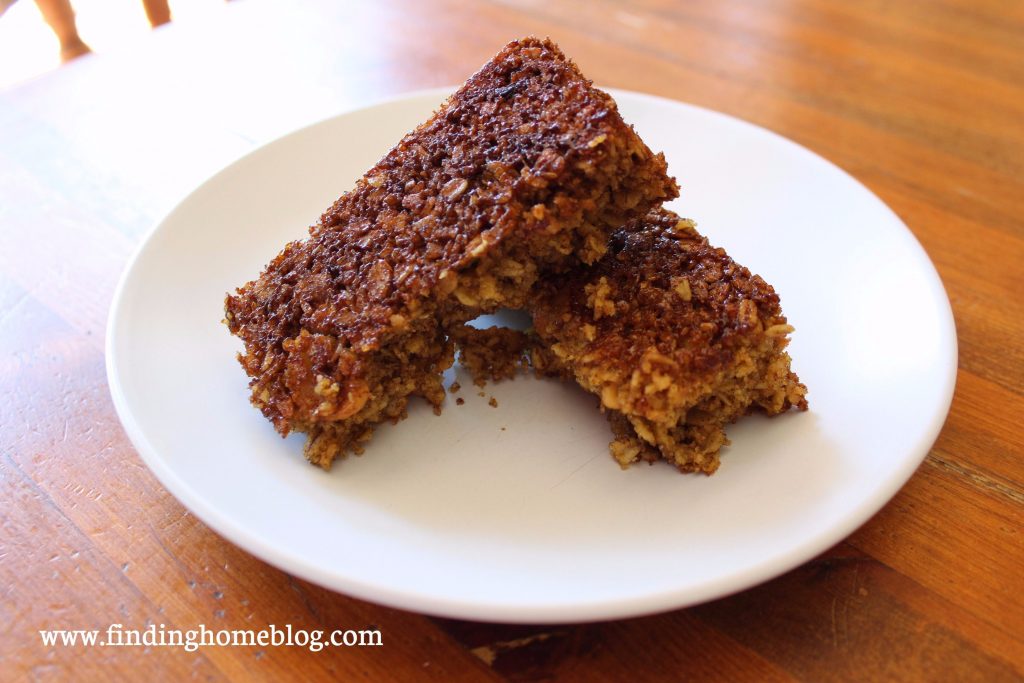 Oatmeal Breakfast Bars
(adapted from this granola bar recipe from Humorous Homemaking)
Ingredients:
*So far we've done a chocolate chip/peanut combo, and one with all craisins.  Our favorite add-ins when we used to make these were white chocolate chips and craisins together – yummy! But you can use basically any trail mix type ingredient.
Directions:
Preheat oven to 350ºF.  Grease an 8×8 square pan (or use a USA pan so you don't have to!)
Cream together butter and sugar.  Stir in eggs, vanilla extract, and milk.  Add dry ingredients, except add-ins, and mix just until combined.  Fold in add-ins.
Press into prepared 8×8 pan, making sure to really press down batter.
Bake for 25 minutes, until golden brown.  Cool completely in pan before slicing.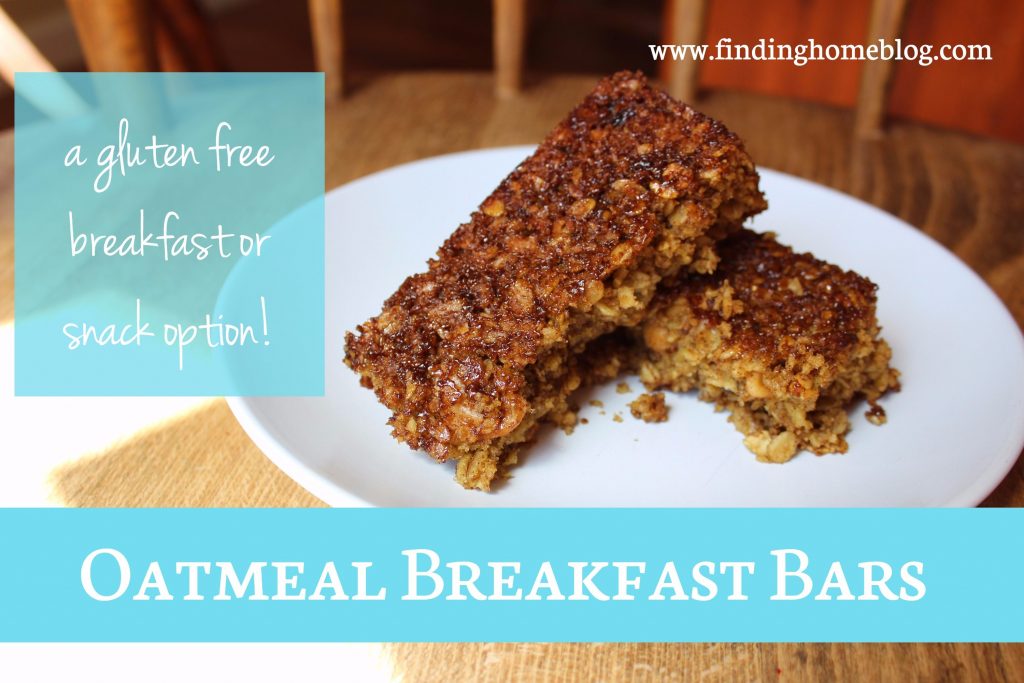 What toppings are you going to add to your bars first?
Disclosure: Some of the links in this post are affiliate links.  If you make a purchase through these links, I receive a bit of a commission at no additional charge to you.  Thank you for your support!
Looking to convert other recipes from wheat flour to oat flour?  This conversion guide can help!  While not all baked goods can convert well, things like muffins, bars, and sweet breads usually do well.  (Yeast breads and cakes not so much). Sign up below to get access to the freebies library, including the conversion guide and a collection of 20 gluten free recipes.