Disclosure: Some of the links in this post are affiliate links. If you make a purchase through these links, I receive a bit of a commission at no additional charge to you.
When we first came to Waco to look for a house before we moved here, we went to a few of the local restaurants to try some of the local cuisine. One of the first places we visited was Clay Pot, a cute little Vietnamese restaurant downtown.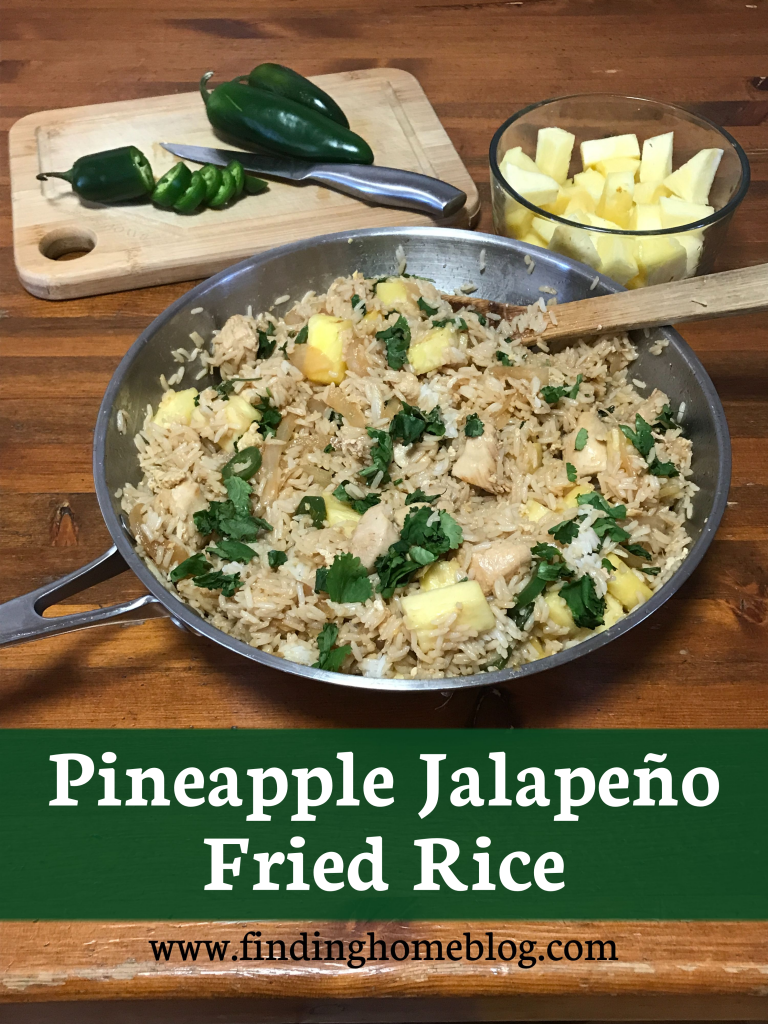 I don't know about you, but when I'm at a restaurant, one of my favorite things to do is order something that nobody else likes, but I really enjoy. For me, that usually means something a little bit more spicy, maybe with a bunch of cilantro, or possibly a curry, because my family doesn't like that stuff, which means I don't make it very often at home.
So at our first visit to Clay Pot, I ordered the Pineapple Jalapeño Fried Rice. And it was delicious.
In fact, we order takeout from there on a pretty regular basis, and I almost always get the same thing (along with some spring rolls).
But for those of you who aren't local to Waco, or for myself when I want to save a little money, here's how to make this delicious dish yourself.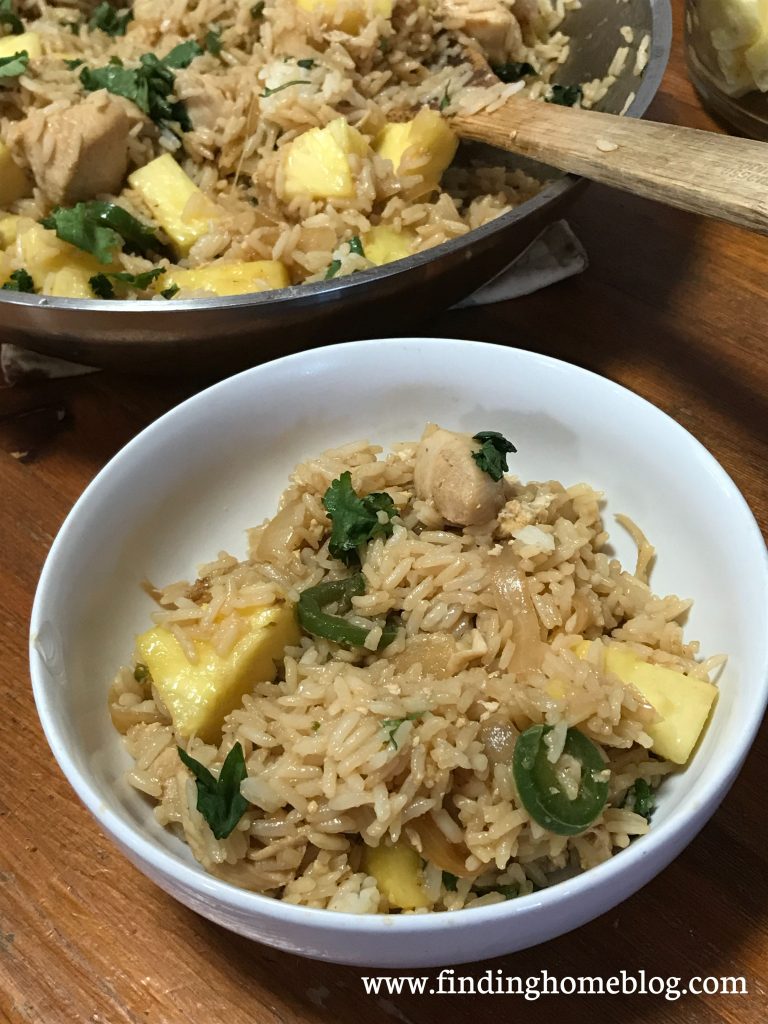 Pineapple Jalapeño Fried Rice
Serves 6
Ingredients:
1 Tbsp. extra virgin olive oil
1/2 small onion, thinly sliced
1 jalapeño, thinly sliced
1 cup cooked shredded chicken breast, or 8 oz. raw chicken, cut into small pieces
1 large egg
4 cups cooked jasmine rice
1/2 cup gluten free soy sauce (I like this one)
1 cup chopped pineapple
1/4-1/2 cup chopped cilantro
Directions:
In large skillet, heat olive oil over medium high heat.
Add onions and jalapeños, and raw chicken (if using cooked chicken, add with the rice). Sauté for 4-5 minutes.
Make room on one side of the skillet, and add the egg. Scramble and cook through. Mix into the veggie mixture.
Add rice, soy sauce, cooked chicken if using, and pineapple, and heat through, about 3 minutes.
Stir in cilantro.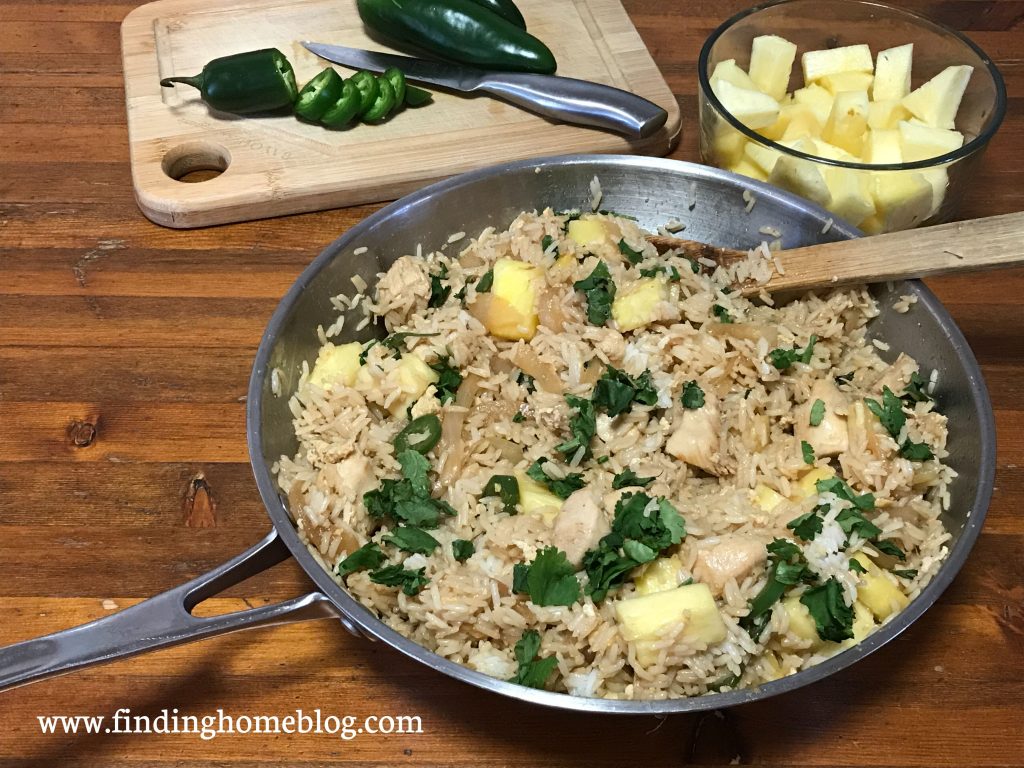 This is one of those recipes that takes just a few minutes to prep everything, and then the cooking goes quickly. If you really enjoy spice, add more jalapeños. If you want a milder version, de-seed them first. If you like pineapple, add more. Same with cilantro. Really, more is better with everything here, but the amounts listed give a good proportion to start with.
Even though I can make this at home, we still order from Clay Pot. They're definitely worth a visit if you're ever in Waco! Until then, enjoy this version of takeout at home.
Related Posts: