Disclosure: Some of the links in this post are affiliate links. If you make a purchase through these links, I receive a bit of a commission at no additional charge to you.
I like my ice cream with a lot of stuff in it. Pretzels, candy, nuts, sauces, you name it. Give me all the things.
And the same is true for my muffins. I like all sorts of things in them.
So why not put all the things in one muffin and see how it tastes? Spoiler: it's good.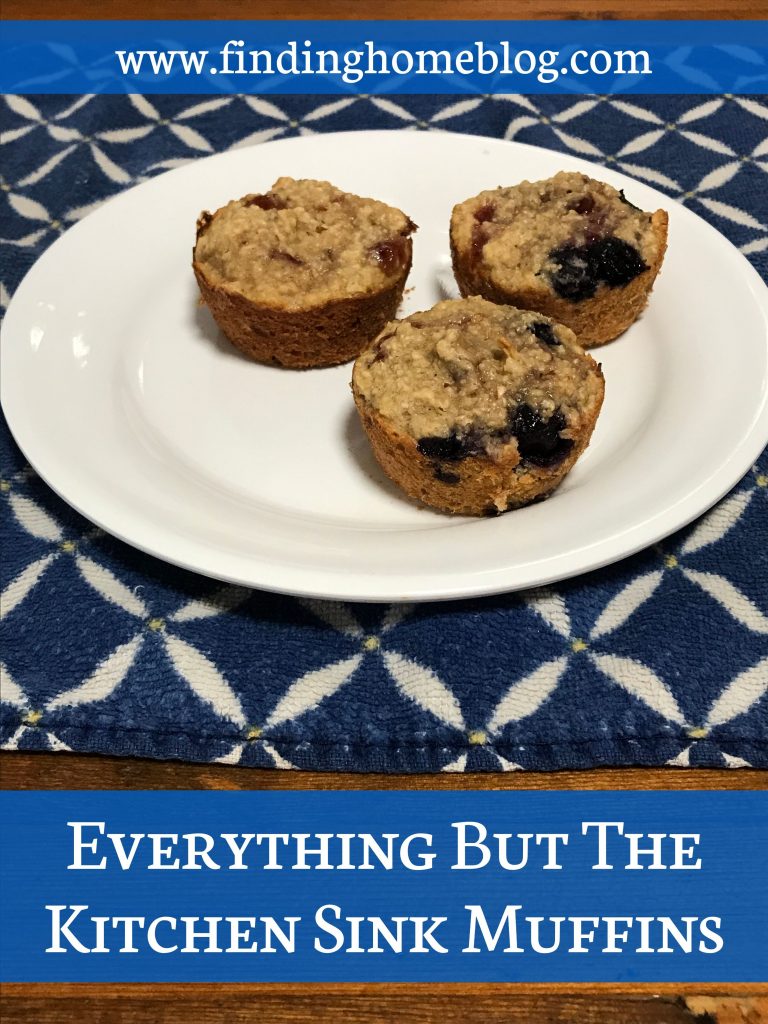 Now these muffins don't have everything in them, but they do have quite a few different flavor combinations going on. But it still works.
They don't have chocolate, because while chocolate is an awesome addition to muffins, whether in cocoa powder or chip form, I don't like mixing my fruit with chocolate.
And they don't have nuts, except in the form of peanut butter, because they're more of a "gooey fruity" delicious than a "crunchy salty" delicious. If that makes sense.
Can you tell I've spent way too much time thinking about muffin flavor combinations lately? Ha!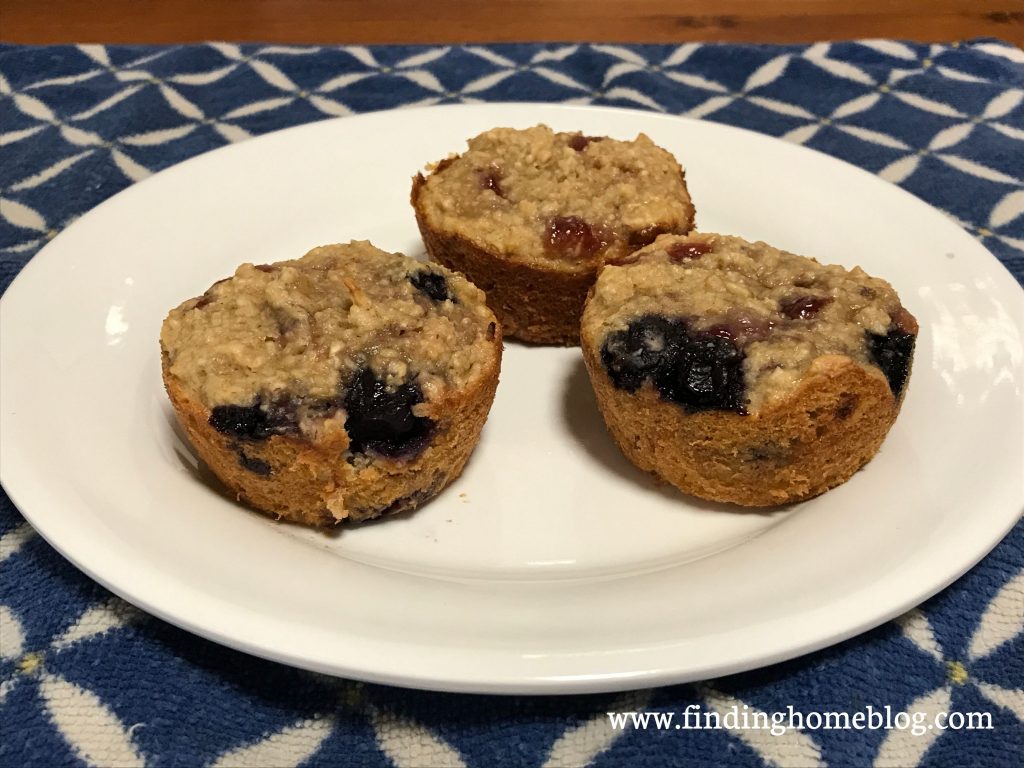 Everything But The Kitchen Sink Muffins
Makes 16 muffins
Ingredients:
2 bananas, mashed
1/3 cup butter, softened
2 large eggs
1/2 cup plain or vanilla yogurt
1/2 cup granulated sugar
1/4 cup peanut butter (*see note to make these nut-free)
2 cups old-fashioned oats, ground into oat flour
1/2 cup additional old-fashioned oats
3/4 tsp. salt
2 tsp. baking powder
1 tsp. almond extract
1 cup blueberries (fresh or frozen are fine)
1/4 cup + 2 Tbsp. jam (I like strawberry, but whatever flavor you have is fine)
Directions:
Preheat oven to 375ºF.
In large bowl, mash bananas. Add remaining ingredients, except blueberries and jam, and mix to combine. Fold in blueberries.
*Note: For a completely nut-free version, replace the peanut butter with 1/4 cup of yogurt. Slightly different flavor, still delicious!
Scoop into greased muffin pans, filling 3/4 of the way full. (Or skip the greasing and just use USA Muffins Pans). Spoon 1 tsp. of jam on each muffin, and swirl slightly to mix into the muffin batter.
Bake for 20 minutes. Cool completely before removing from pans.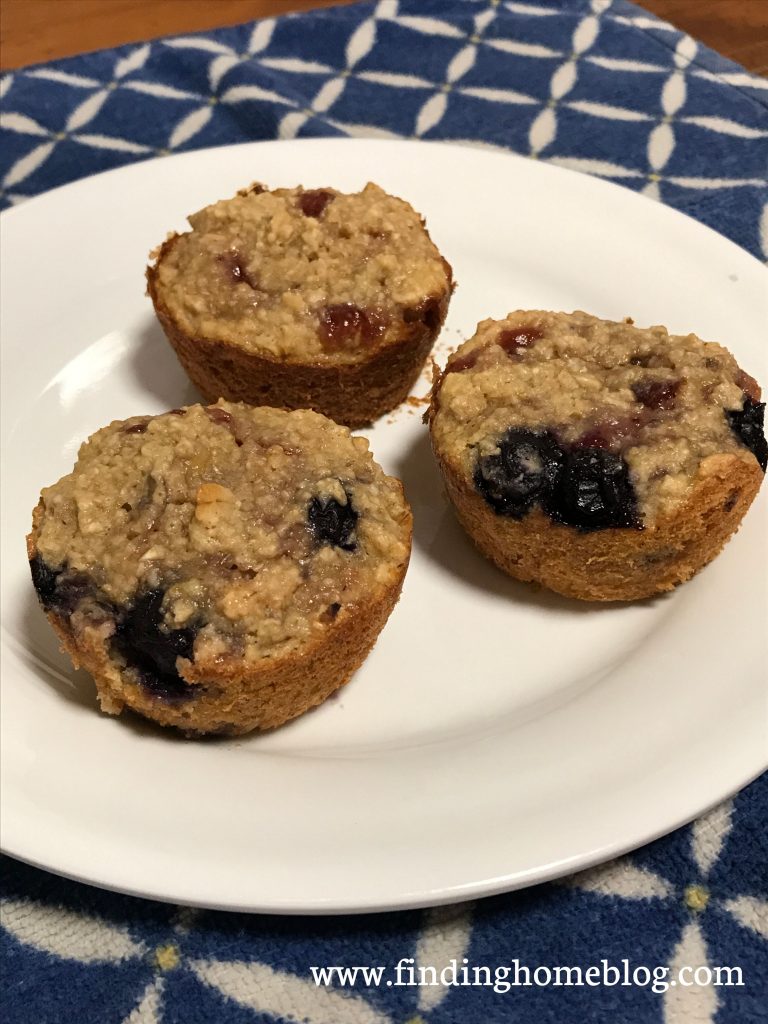 Now these muffins might seem like they have a lot going on. And they do. But it works!
Put all the things in your muffins. And your ice cream. Trust me.
Related Posts: