Disclosure: Some of the links in this post are affiliate links. If you make a purchase through these links, I receive a bit of a commission at no additional charge to you.
Every December when I was younger, we'd have special treats. These were things that my mom would only make at Christmas time, and they were some of my favorites. I've already shared my favorite Gluten Free Peanut Butter Balls and Gluten Free Peanut Butter Kiss Cookies. But there are still plenty of holiday treats that I wanted to attempt to make gluten free. I hope this December you'll enjoy these delicious gluten free treats!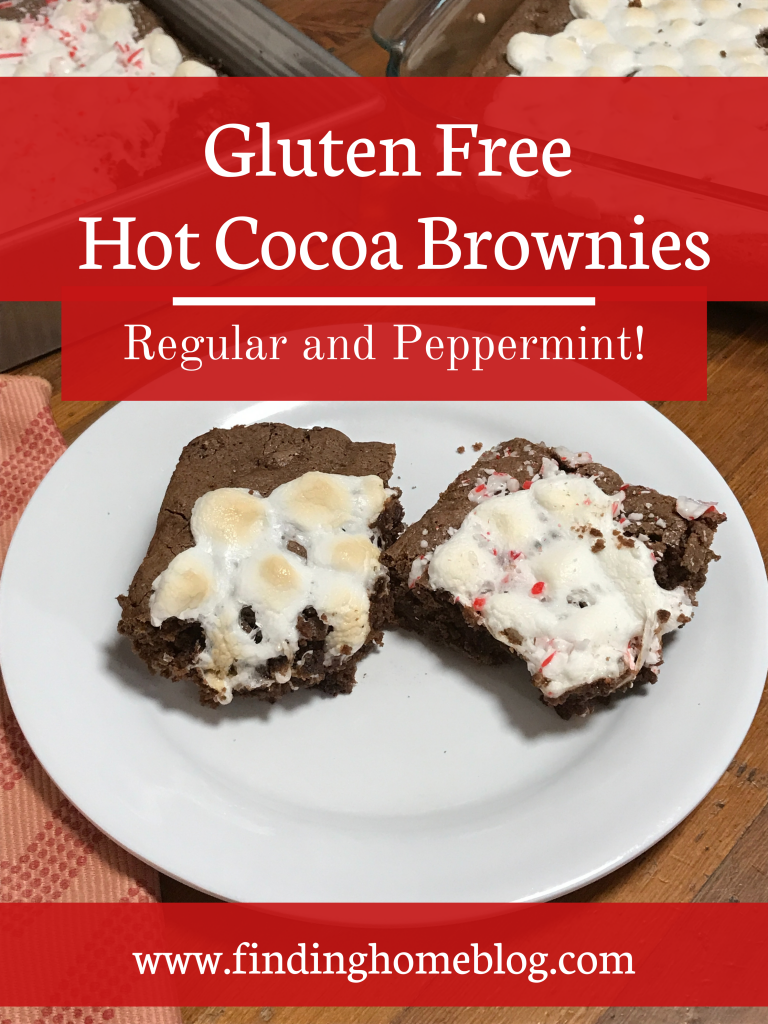 Hot Cocoa Brownies actually weren't one of my childhood treats growing up. But my own kids really love mini marshmallows, and I wanted to come up with a yummy gluten free brownie recipe as well. So we came up with hot cocoa brownies.
Gluten Free Hot Cocoa Brownies
Makes one 8×8 pan
Ingredients:
1 cup granulated sugar
1/3 cup cocoa powder
1/3 cup melted butter
2 large eggs
1 tsp. vanilla extract
1 tsp. baking powder
1/2 tsp. salt
1/2 cup chocolate chips
1 cup mini marshmallows
Directions:
Preheat oven to 350ºF.
In large bowl, mix together sugar, cocoa powder, and melted butter. Add eggs and vanilla, and mix to combine.
Add gluten free flour, baking powder, and salt, and stir until combined. Fold in chocolate chips.
Pour into 8×8 pan (I like this one best). Bake for 17 minutes.
Remove from oven. Pour mini marshmallows over the top, spreading evenly. Return to oven for 6 more minutes, until brownies are set and marshmallows are slightly browned.
Variation: For peppermint brownies, replace vanilla extract with 1/2 tsp. peppermint extract. Add 2-3 crushed candy canes with the marshmallows.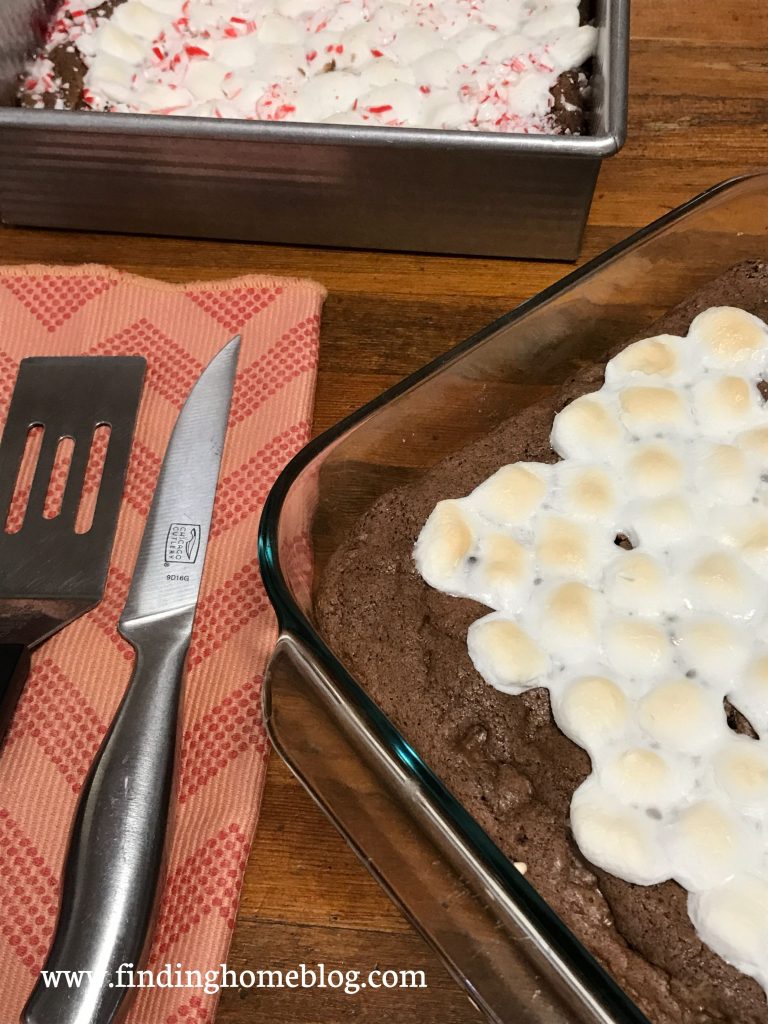 These brownies are delicious on their own – if you don't feel like adding the mini marshmallows, just skip that step, and reduce the baking time to 21 minutes total.
For a slightly different take, you can also mix the marshmallows into the batter before you start baking them, and bake for 23 minutes. They'll melt into the mix, giving you a sweet crackly-topped brownie, and it lets you skip a step. But for the full hot-cocoa-esque look, put them on top.
Whichever way you make these brownies, you'll be sure to start making some holiday memories of your own!