I'm a fan of really easy Instant Pot dinners. This will come as a shock to no one who's been around here more than 2 seconds. And bonus points if that Instant Pot dinner can feed my family, fits in my frugal grocery budget, gets veggies in my kids' bellies, and tastes yummy enough that they want seconds.
I'm especially a fan of Instant Pot dinners that require minimal prep work. Depending on your choice of veggies in this one, it will only take a few minutes to get ready, and then you're good to go.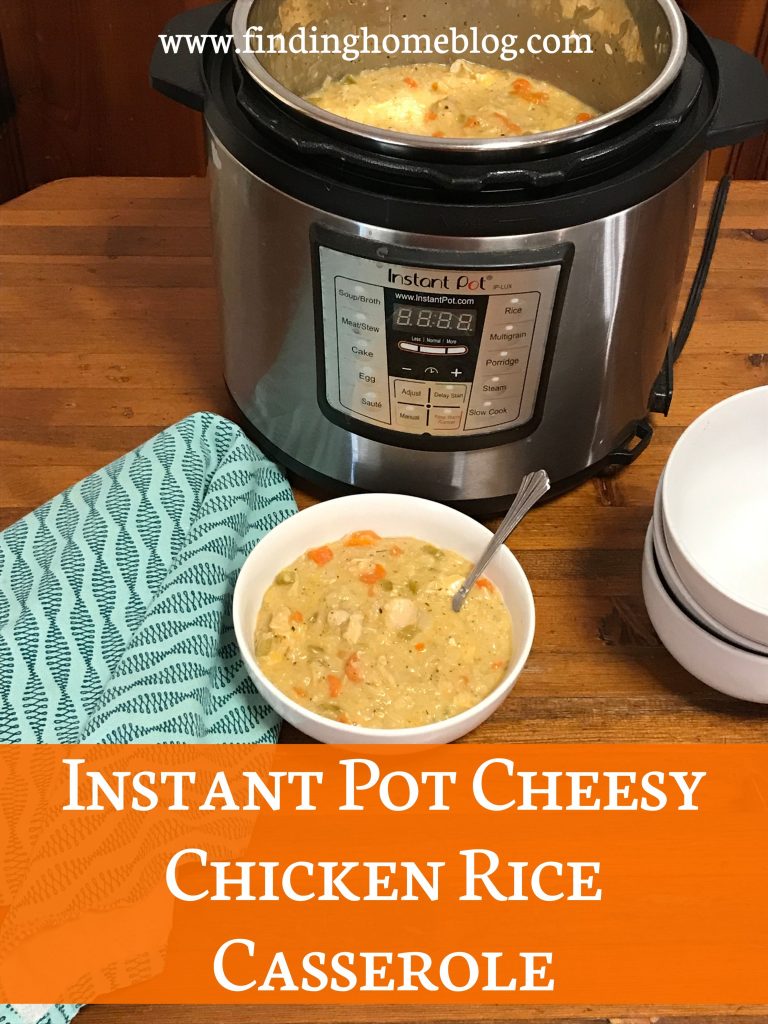 This recipe actually originally started as a stovetop recipe a few years back, but I gave up on it. Here's why: you had to cook up the chicken and veggies. You had to cook up the rice. You had to cook up the cheese sauce. And then you had to mix it all together. It took a long time, and it made a lot of dishes, so even though it tasted really good, I stopped making it after a couple times because it was just too. much. work.
This is way easier.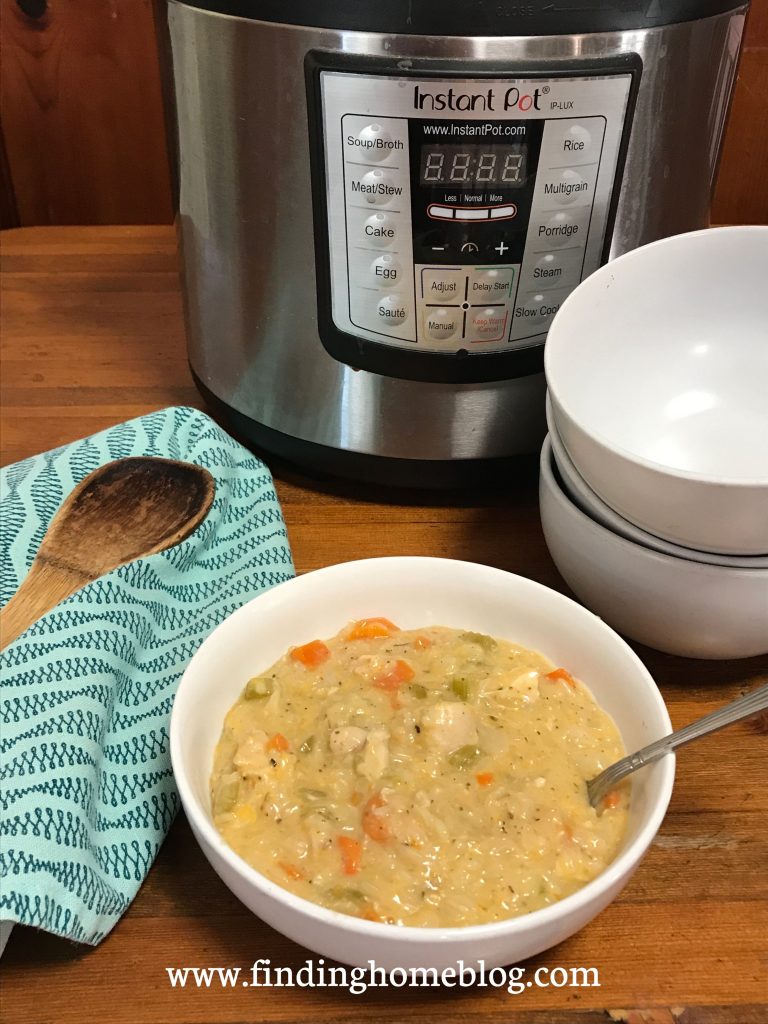 Instant Pot Cheesy Chicken Rice Casserole
Serves 6-7
Ingredients:
1 onion, chopped
3 celery stalks, chopped
4 carrots, chopped
20 oz. chicken breast, cut into pieces
2 cups dry brown rice
3 cups chicken broth (make your own)
1 tsp. garlic powder
1 tsp. Italian seasoning
3/4 tsp. salt
1/4 tsp. black pepper
1 cup milk
2 Tbsp. corn starch
8 oz. cheddar cheese, shredded
Directions:
Chop veggies. Place chicken, veggies, rice, seasonings, and broth in Instant Pot.
Cook on manual for 22 minutes, followed by a quick pressure release. Give the Instant Pot a couple shakes to settle the rice and release any hidden steam pockets before opening the lid.
While the meal is cooking, shred your cheese. Just before it's done, mix together your milk and cornstarch.
Open the Instant Pot lid and pour the milk/cornstarch into the rice. Stir around to combine. It should naturally make a sauce and thicken, but if it doesn't, you can turn on saute for a minute to do so.
Stir in the cheese until melted.
To make this super low prep, do the following: Skip cutting the chicken and just use a few whole chicken breasts. Shred after cooking. Use a 12 oz. bag of frozen mixed veggies instead of the carrots/celery/onions. Use an 8 oz. bag of shredded cheese.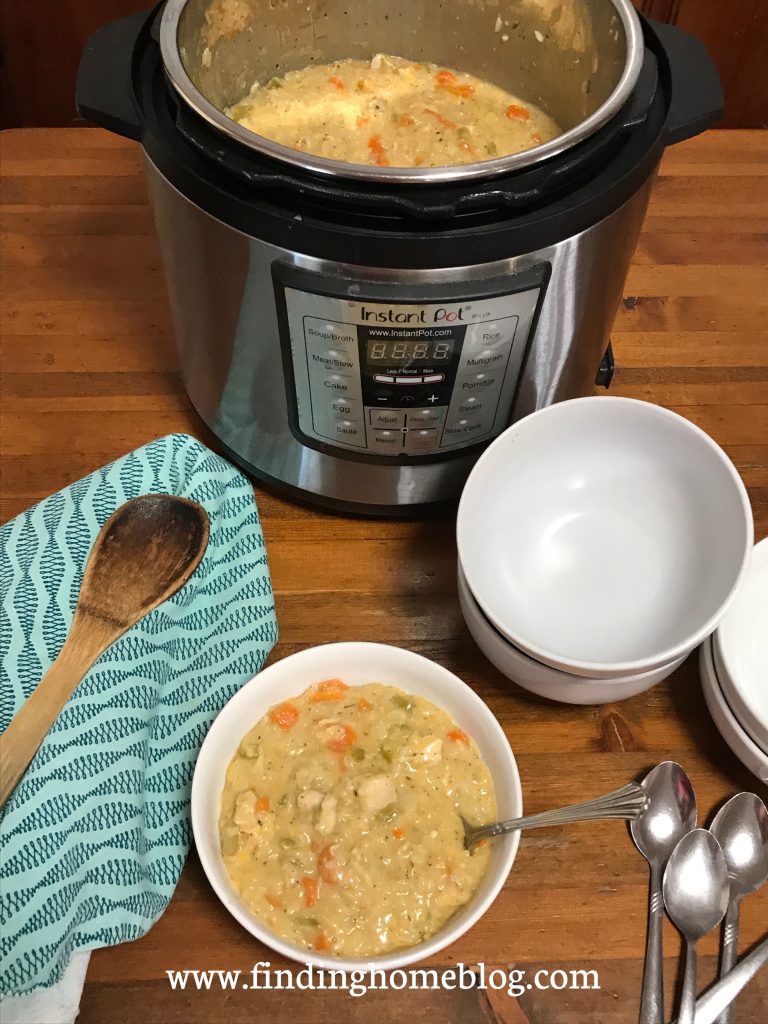 I'm glad I didn't completely give up on this recipe, because it's super yummy! But I'm also glad it no longer takes 4 pots and an hour of my time to make it…
Related Posts: