I don't know about you, but I'm all about the easy meals. I love meals that I can just dump in my Instant Pot or crockpot and come back to later. Even better if they make minimal dirty dishes or require only a little bit of prep work. This is one of those meals.
Our whole family really enjoys stuffed peppers. Well, actually, our whole family really enjoys stuffed pepper filling, and a few of the kids enjoy the peppers themselves.
But making stuffed peppers means getting the peppers ready, making the filling, stuffing the peppers, cooking the peppers, and then cutting up stuffed peppers for little kids who can't cut things themselves. That's a lot of steps.
Or.
We could just make those yummy stuffed peppers into a casserole, with a higher proportion of the filling ingredients (which everyone loves) to the peppers (which are still there, but in smaller pieces, and mixed in to be more agreeable).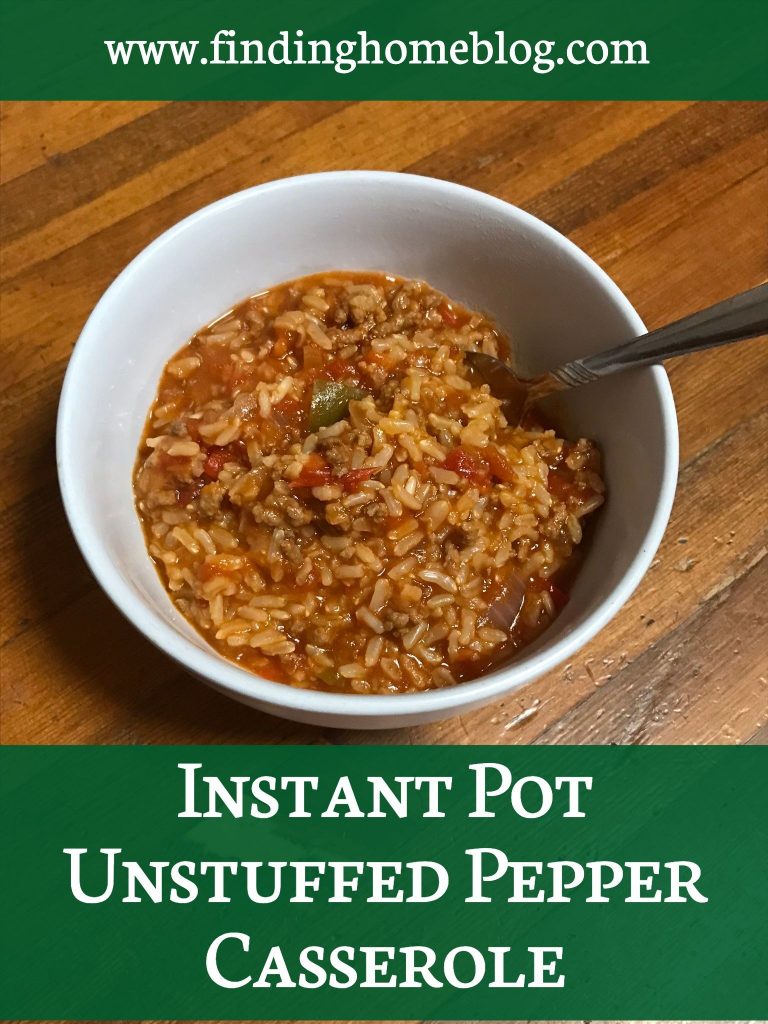 Instant Pot Unstuffed Pepper Casserole
Serves 6-8
Ingredients:
1 lb. ground beef or ground turkey
28 oz. can crushed tomatoes
2 cups dry brown rice
2 1/4 cups chicken broth (how to make your own)
2 green peppers, chopped
1 onion, chopped
1 tsp. garlic powder
1/2 tsp. salt
Directions:
Either on the stovetop, or in the Instant Pot using the Saute function, cook your ground beef or turkey. Drain any excess fat. Load all remaining ingredients in Instant Pot.
Close Instant Pot, and make sure the valve is set to "seal". Cook on Manual for 22 minutes, followed by a quick pressure release. Once the Instant Pot has depressurized, give it a quick shake to release any steam pockets inside. Remove the lid, stir the casserole, and serve.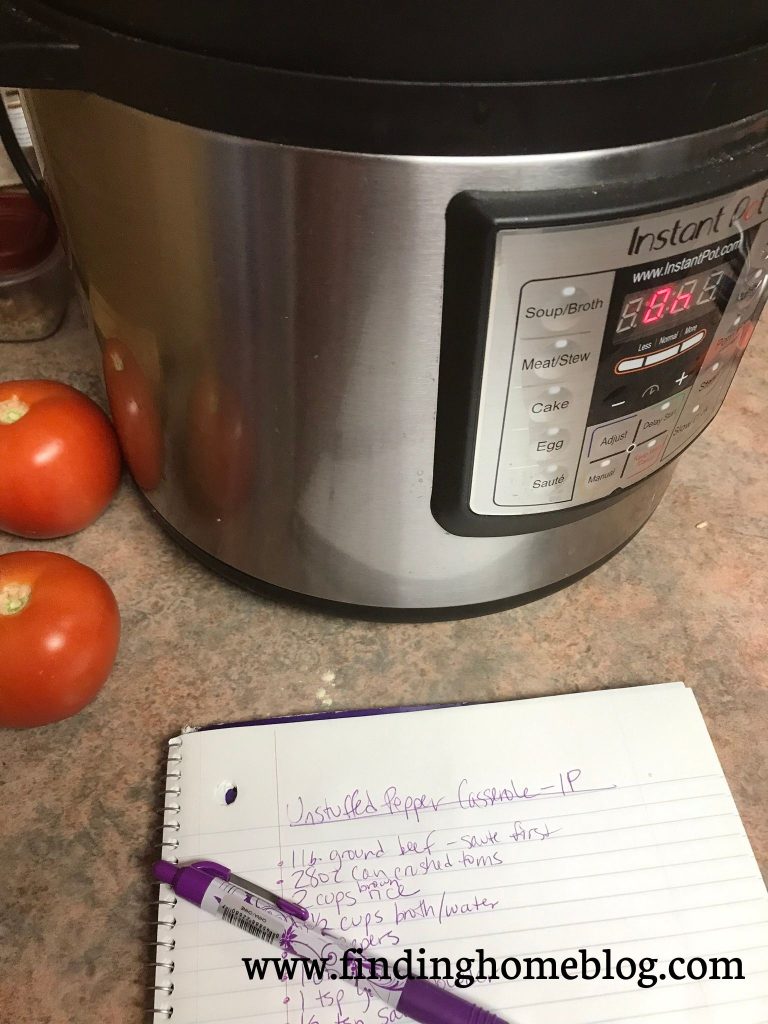 This was a success, and it was far easier than making the 10-12 stuffed pepper halves required to feed our large family. And if you like, you could also cook your ground meat, chop up your veggies, and freeze those ingredients for an even easier meal to dump and cook.
What's your favorite dump and cook meal?
Related Posts: