There are some recipes from my childhood that I look at and wonder who in the world decided to put these things together? but somehow they turn out delicious. And this is one of those recipes.
When I was growing up, we had appetizer dinner on Christmas Eve, where everyone got to pick one appetizer, and we feasted on all of them put together. This was a choice sometimes. I also remember it being there at various baby showers and family gatherings, although I'm not sure exactly where it originated.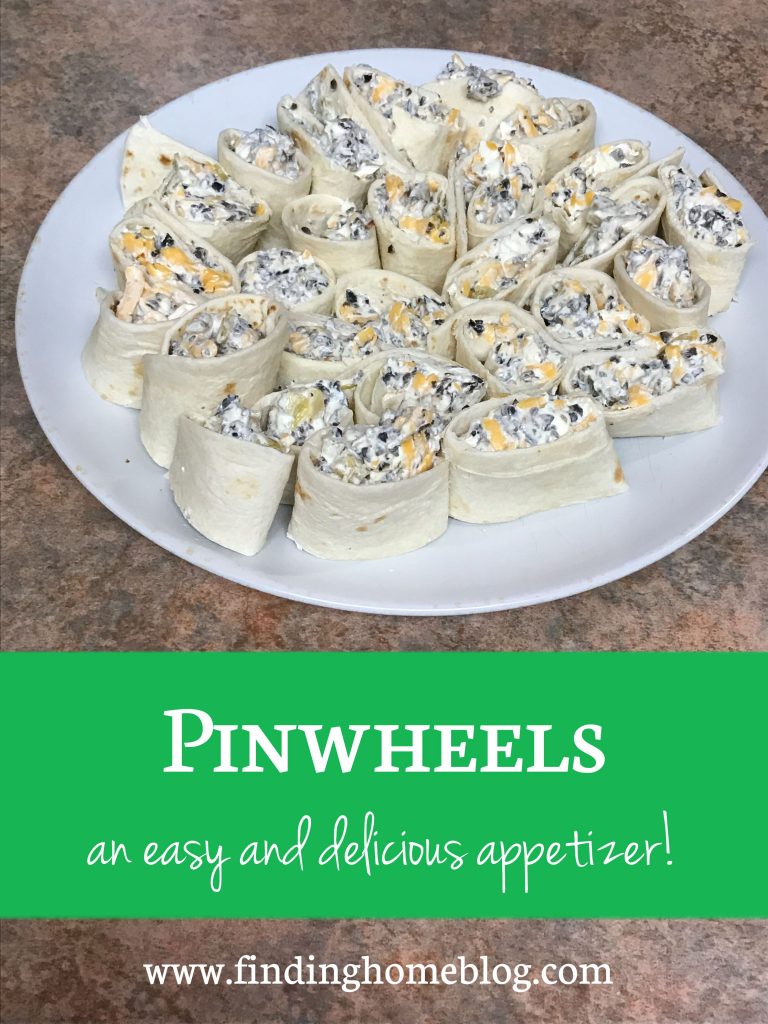 At first look, these might not be that impressive. And when you read the ingredients list, you might wonder what you're making. But they're actually really tasty, and a perfect savory finger food to bring to your next party.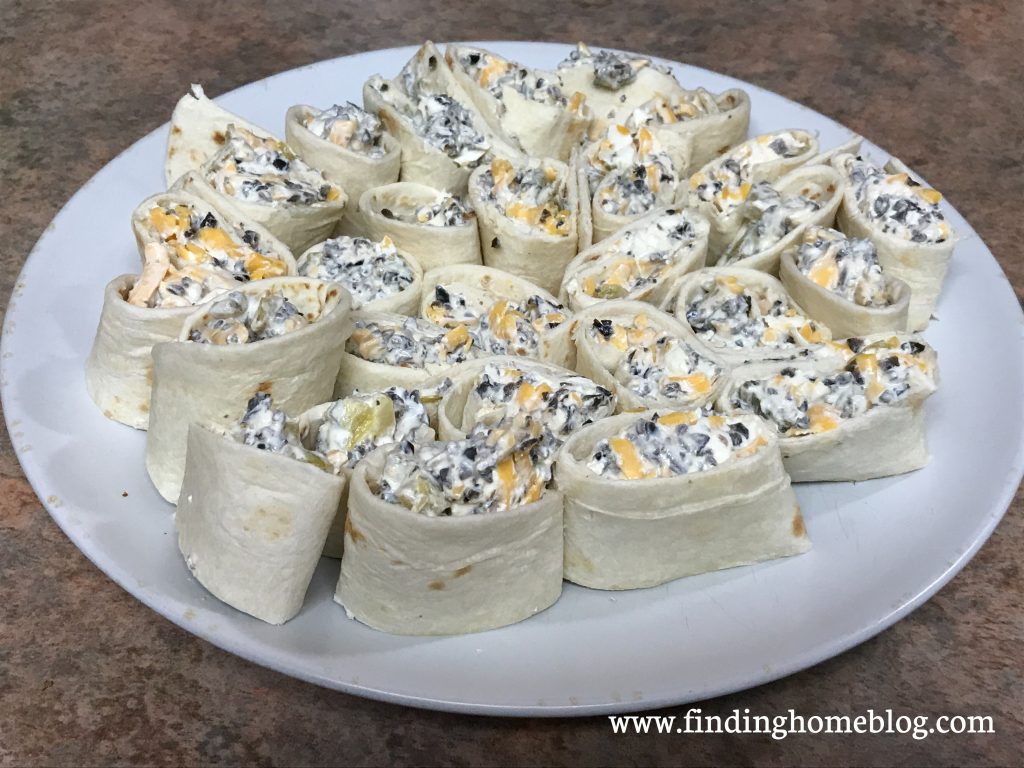 Pinwheels
Makes about 30
Ingredients:
5 burrito size tortillas or 8 fajita size tortillas
4 oz. shredded cheddar cheese (about 1 cup)
8 oz. cream cheese, room temperature
1 (4oz.) can chopped black olives
1 (4oz.) can green chiles
1 cup sour cream
Directions:
Mix the filling ingredients together in a large bowl.
On a clean surface, lay out all of your tortillas and split the filling evenly between them. Gently roll them closed, and chill for 30 minutes.
Using a sharp knife, cut each tortilla roll into several slices. Feel free to taste test the end pieces, as they do not hold together very well.
Refrigerate for up to 4 days.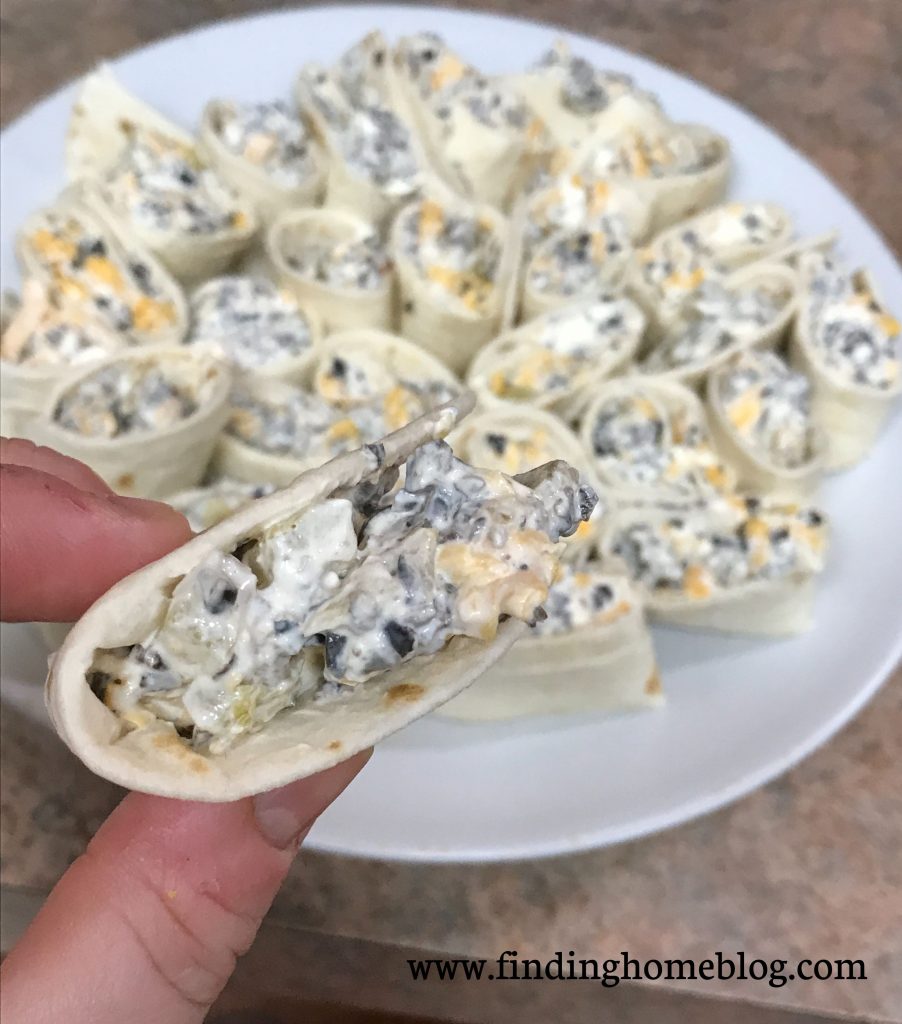 The most recent time I made these, I used 2 gluten free almond flour tortillas from Siete Foods (along with a few flour tortillas for the family). I found them in the freezer section of my grocery store, and they tasted almost the same as the flour tortilla version I remember from my past. Corn tortillas probably will not work for these, since I've found they general break when rolled or folded, but you can use your tortilla of choice.
However you make these, try not to eat them all at once. They're a little weird, but a lot yummy!
Related Posts: