Disclosure: Some of the links in this post are affiliate links. If you make a purchase through these links, I receive a bit of a commission at no additional charge to you.
We have a family pizza night every Wednesday. We eat one of our favorite foods, watch a movie or a show, and enjoy our time together.
Even though we eat dinner together as a family almost every night, pizza night is its own kind of ritual. It's still different enough from our normal meals, because we eat off of paper plates in the living room with a screen on. But it brings us together, to spend time relaxing and just hanging out together in a different way than our typical family meal around the table.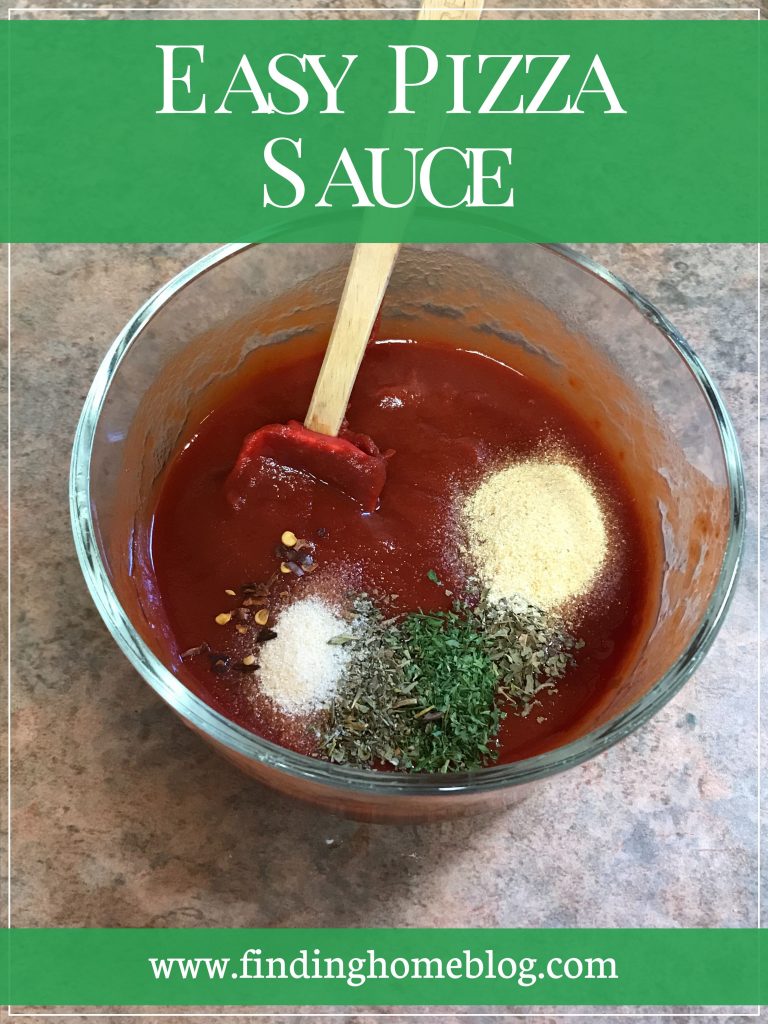 Maybe you have one of these rituals in your family too. Do you all play Animal Crossing on Friday nights? Ritual. Do you snuggle in for cartoons on Saturday mornings? Ritual. (I know, I know, that's not really a thing any more, but with all the streaming platforms you could make it happen). Do you bake bread on Tuesday mornings? Ritual.
I love combining rituals and food.
One of my personal favorite rituals is my cup of coffee after lunch. It doesn't matter that I've been drinking coffee all morning while doing homeschool with the kids. That cup of coffee, sitting in (relative) peace and quiet is for me. It fills my cup (literally and metaphorically).
And family rituals are just as soul-filling. I've talked before about how we do our family pizza night, but today I want to share our super easy pizza sauce recipe with you. You can make this in advance, and it's one simple step to make your own pizza night special.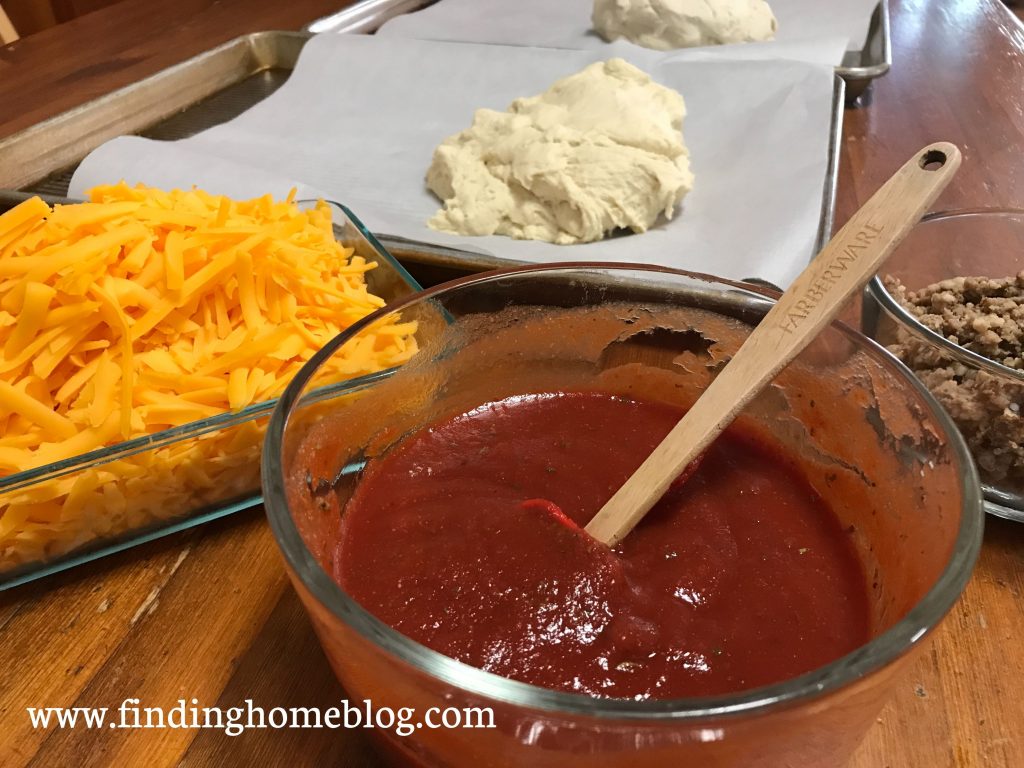 Pizza Sauce
Makes enough for 2-4 pizzas
Ingredients:
6 oz. tomato paste
6 oz. water (just fill the can with water)
1 tsp. each: Italian seasoning, garlic powder
1/2 tsp. salt
1/4 tsp. each: oregano, basil, parsley
1/8 tsp. red pepper flakes
Directions:
In medium sized bowl, mix all ingredients together and stir until combined.
Depending on how saucy you like your pizza, this recipe will give you enough for 2-4 pizzas. We like ours pretty light on the sauce, so this gives us enough for 3 large pizzas. (We use USA Half Sheet Pans to bake ours, and they turn out delicious every time!)
If I have extra sauce, I just put it in a little container and throw it in the freezer for the next week. Or if I'm feeling ambitious, I'll mix up a double batch and put them all the freezer for the next few weeks. Although really, it doesn't take much ambition, and this is actually a really easy recipe for a kid to help mix up.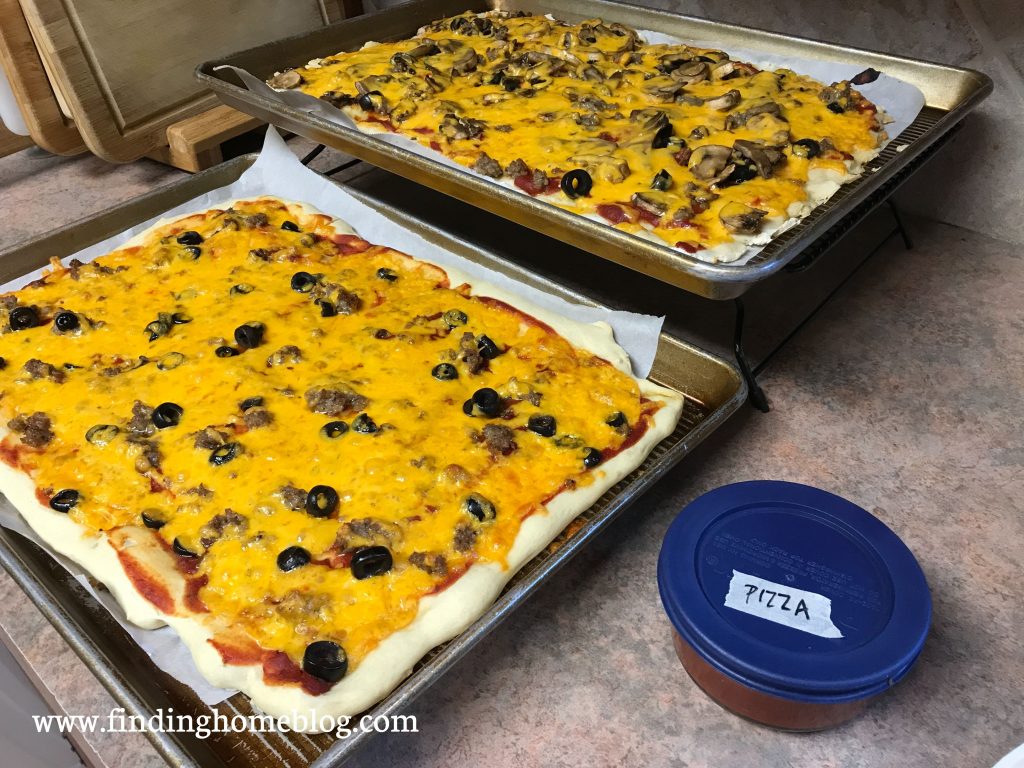 Whatever your family ritual, I hope you continue. And if you don't have one, now is the perfect time to start!
Related Posts: