This week is a continuation of our series: 5 Meals For When Different Proteins Are On Sale.  Over the next several weeks, I'll give you 5 meal suggestions for when a certain protein is on sale.  
Last week we talked about chicken breast, and this week we're talking ground sausage.  I don't know about you, but this is one protein I have a hard time finding a good sale on, so when I do, I stock up!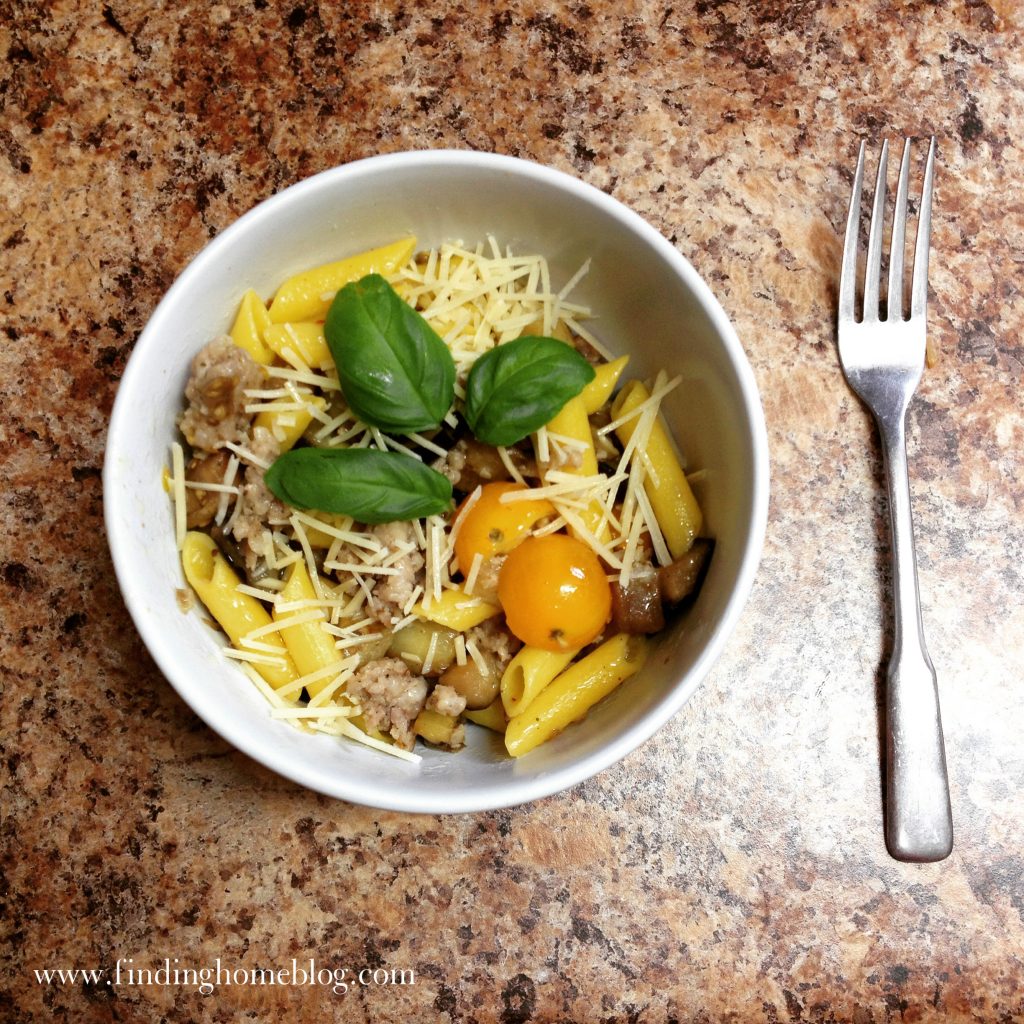 Sausage and Roasted Eggplant Pasta.  When you eat something so amazing at a restaurant, that the food memory sticks with you, and you try to recreate it at home, that's going to be a good meal.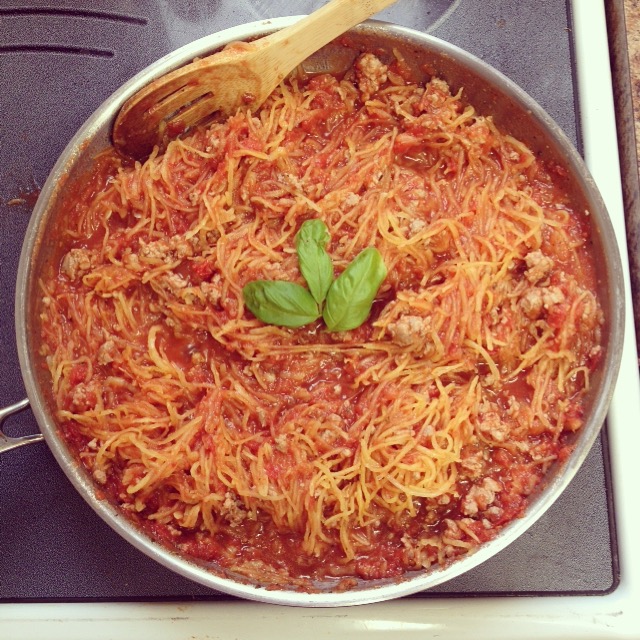 Spaghetti Squash with Sausage Tomato Sauce. I like to cook my spaghetti squash earlier in the day, and then at dinner time, this recipe comes together in 15 minutes.  Quick and easy, and even my squash haters asked for seconds!
Sausage Spinach Skillet. If the phrases "one-pot meal" and "quick and easy" mean anything to you, you'll enjoy this skillet.  Like spaghetti and meatballs, only easier.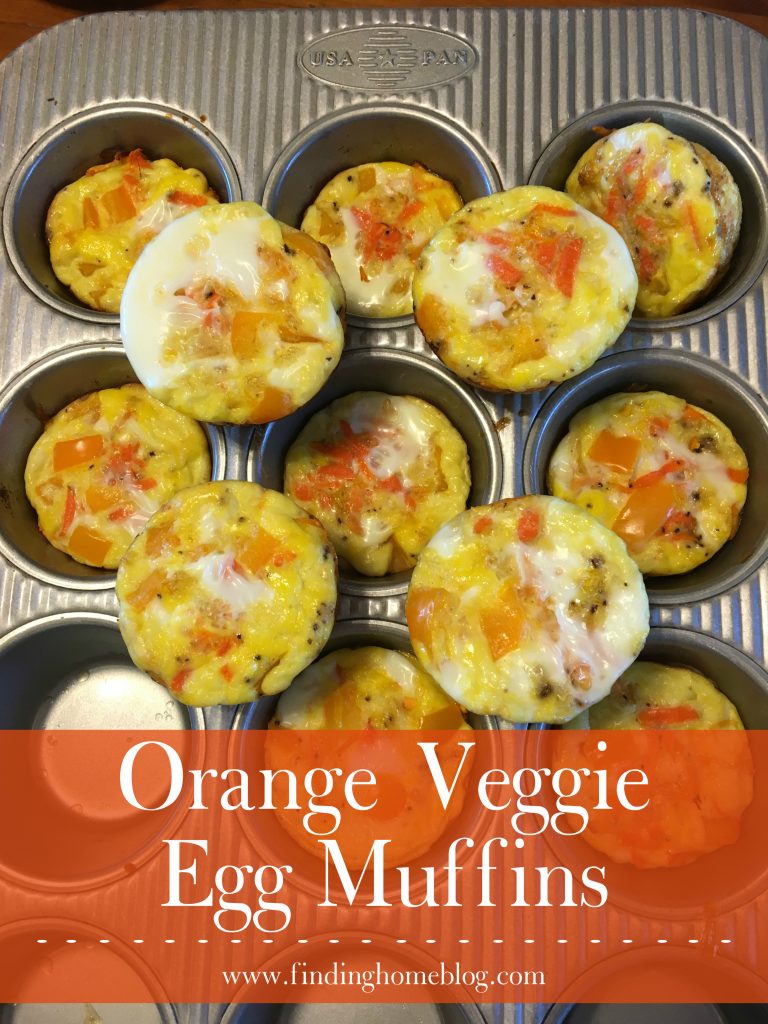 Orange Veggie Egg Muffins. Lately I'm all about the breakfasts I can make ahead of time, and egg muffins are one of my favorite ways to start with a good dose of protein and veggies.  Sausage is the perfect companion to the sweet potato and peppers in these egg muffins.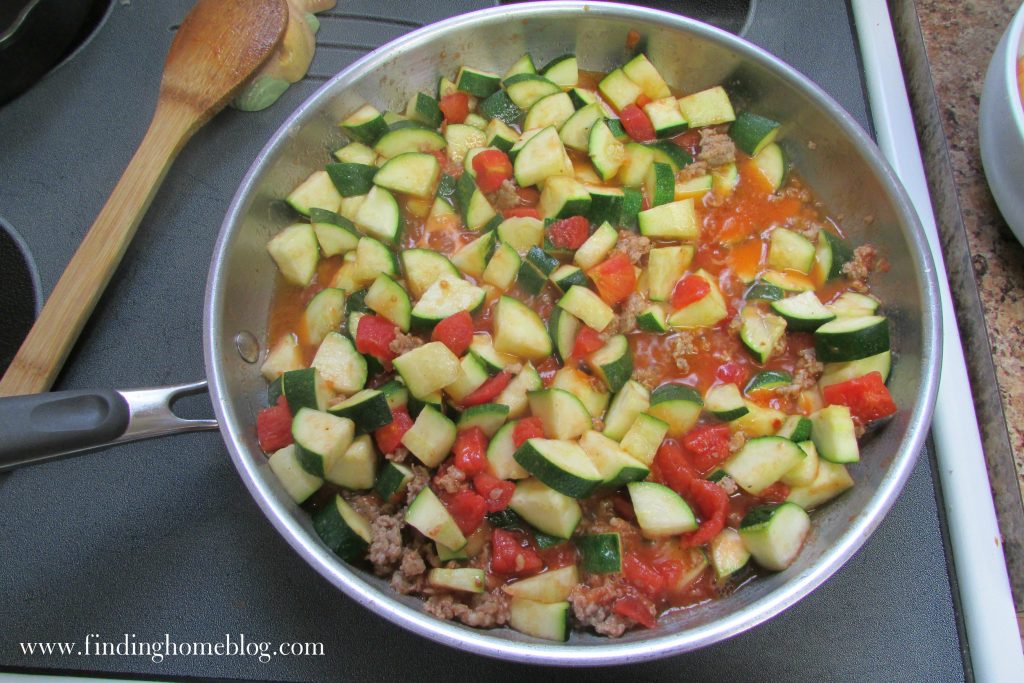 4-Ingredient Unstuffed Zucchini Skillet. This recipe tastes like stuffed zucchini boats, only without all the chopping up at the table you have to do when you have multiple children.  And it's ready in just a few minutes!  Use up your extra garden produce and your sale sausage and you've got a wonderfully cheap meal.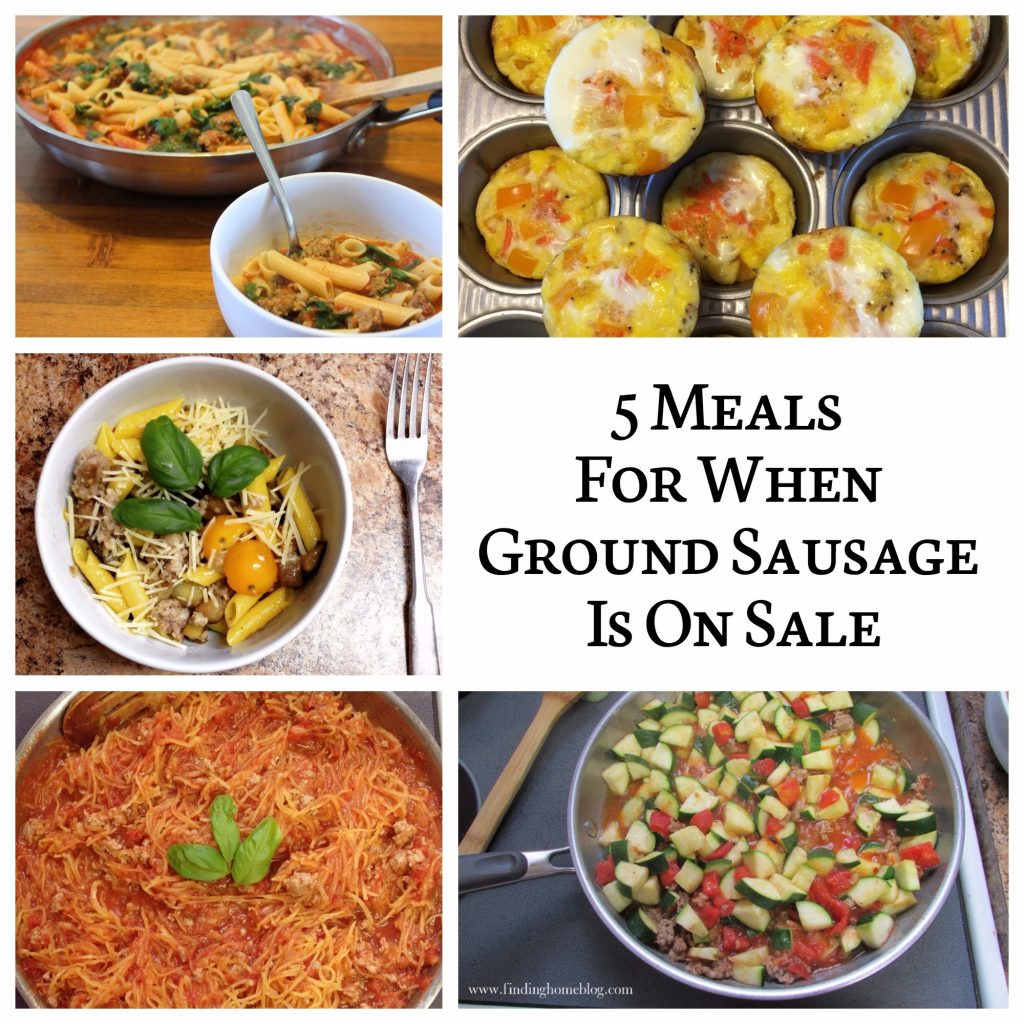 What are your favorite recipes to make with ground sausage?
Other Posts In This Series:
5 Meals For When Ground Sausage Is On Sale (you're here!)