Like pumpkin pie goes with Thanksgiving or peanut butter balls go with Christmas (at least in my family), there are certain foods we associate with certain seasons.  And summer has its own meals that pop up again and again.  These are some of my favorite summer meal ideas.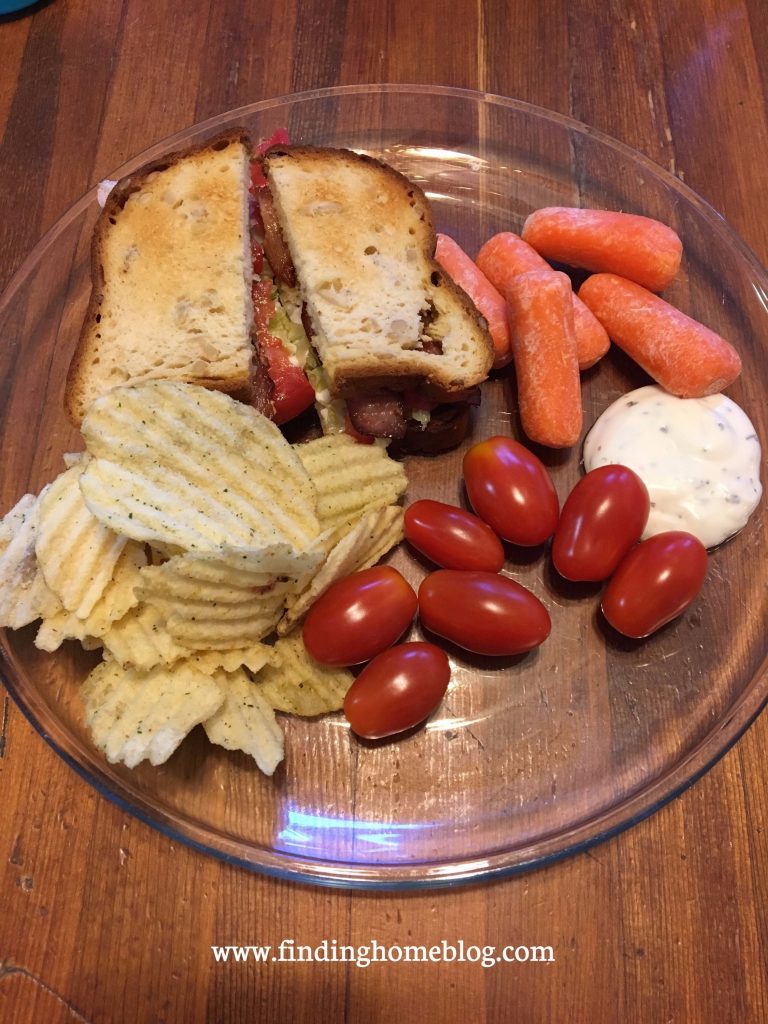 BLTs with chips and veggies. BLTs will always make me think of my Grandpa Welke and the tomatoes he would grow in his backyard garden.  And whether you have freshly picked or store-bought tomatoes, BLTs are really easy to assemble and really yummy to eat!
Sloppy joes and carrot fries.  Maybe it's because they're a sandwich-ish meal, or maybe it's because we end up having hamburgers a lot and both use buns, but sloppy joes always pop up more often on our menu in summertime.  My favorite sloppy joe recipe is here, and one of these can help make the veggies disappear a bit more if you have picky eaters.  And for those of us that are gluten free, we just put a big scoop of sloppy joe mix on our plates, or on top of our fries.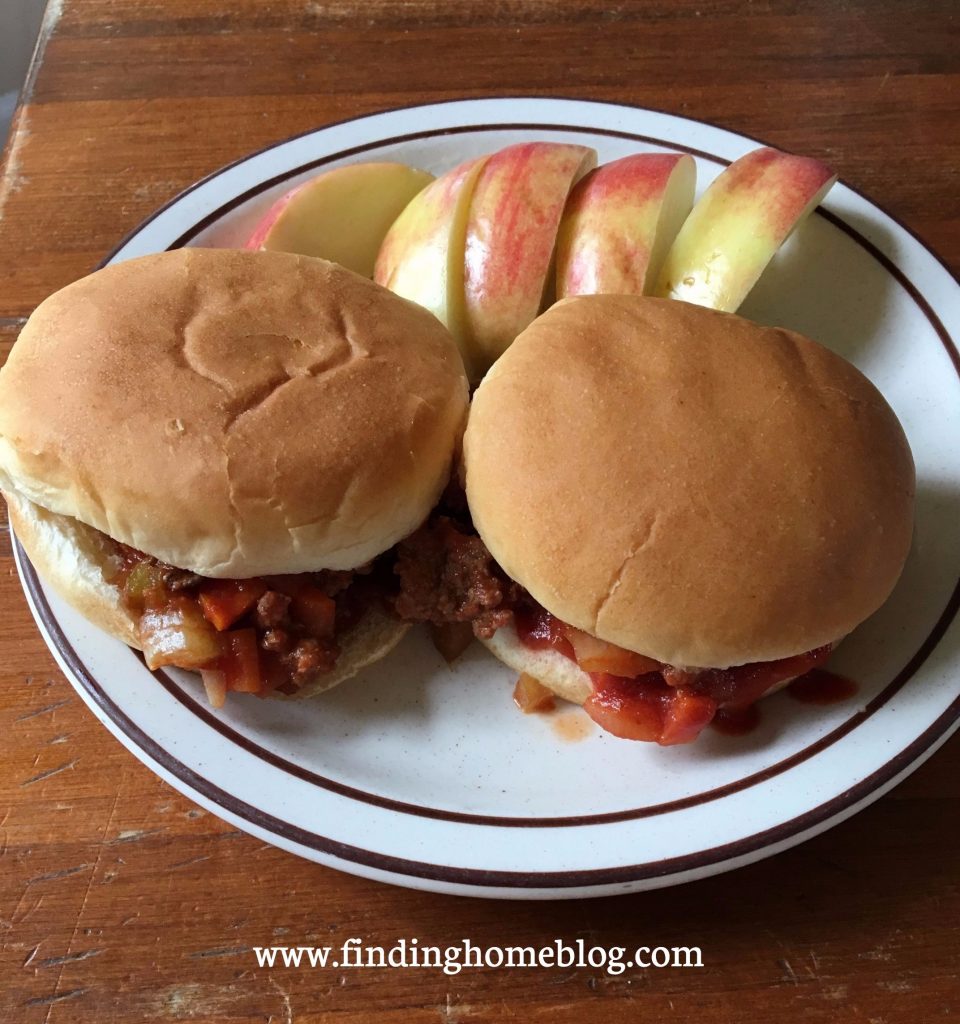 Also, you can make fries out of all sorts of veggies besides potatoes.  Just cut them into sticks, coat them with olive oil, and roast.  Carrots are what I usually pair with sloppy joes, but we've also done sweet potatoes, butternut squash, and even zucchini!  And if you forget to start the fries until almost dinner time, slice up an apple and call it good.  Not that I've ever done that…
Grilled cheese and tomato soup. This is comfort food in the wintertime for sure, but it's quick and easy, and that makes it perfect for summer too.  Here's my tomato soup recipe, which is just as good as the canned version. Also, it's grilled cheese and tomato soup, which is one of the best combinations there is, so I shouldn't have to do too much to convince you.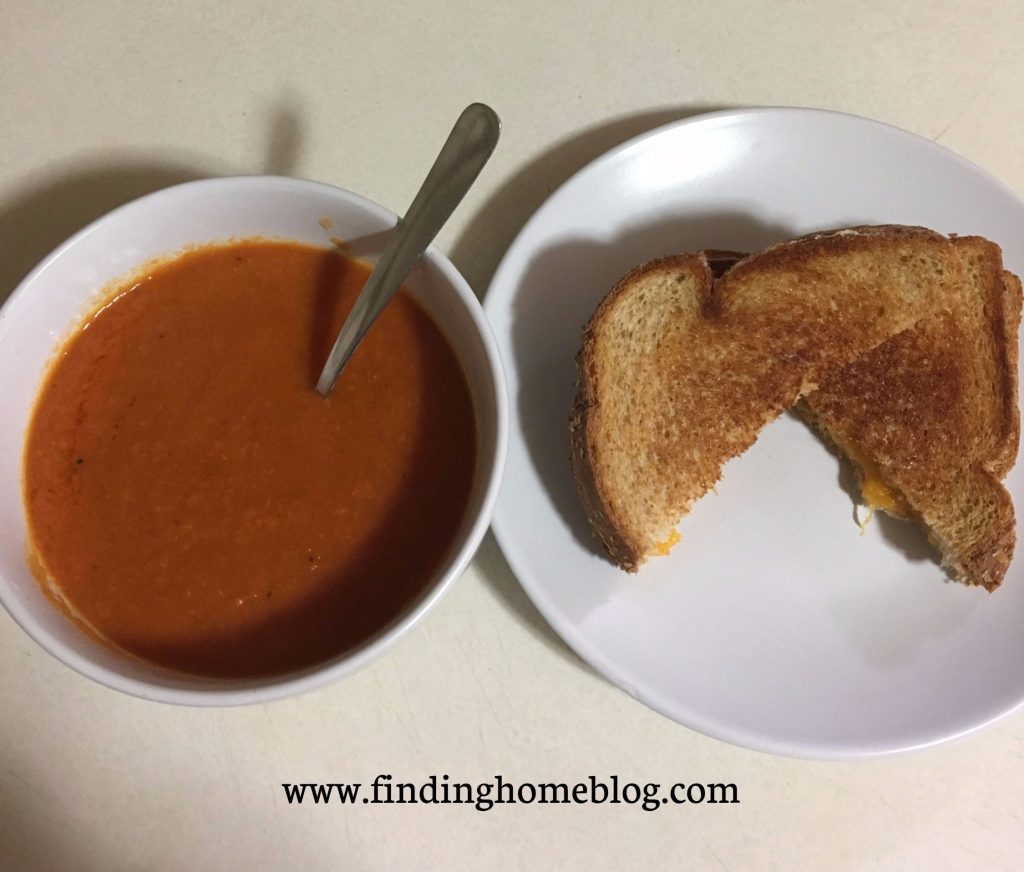 Fancy grilled cheese sandwiches. Speaking of grilled cheese, sometimes it's hot and we'll bypass the soup.  Instead, we'll put the veggies on the sandwiches.  There are lots of directions you can go with this.  Use different sauces, like pesto or hummus.  Grab a few specialty cheeses.  Let everyone build their own with lots of toppings: spinach, bell peppers, zucchini, olives, fresh basil, thinly sliced chicken or turkey.  Go with a theme or just put out a bunch of random bits and see what you come up with!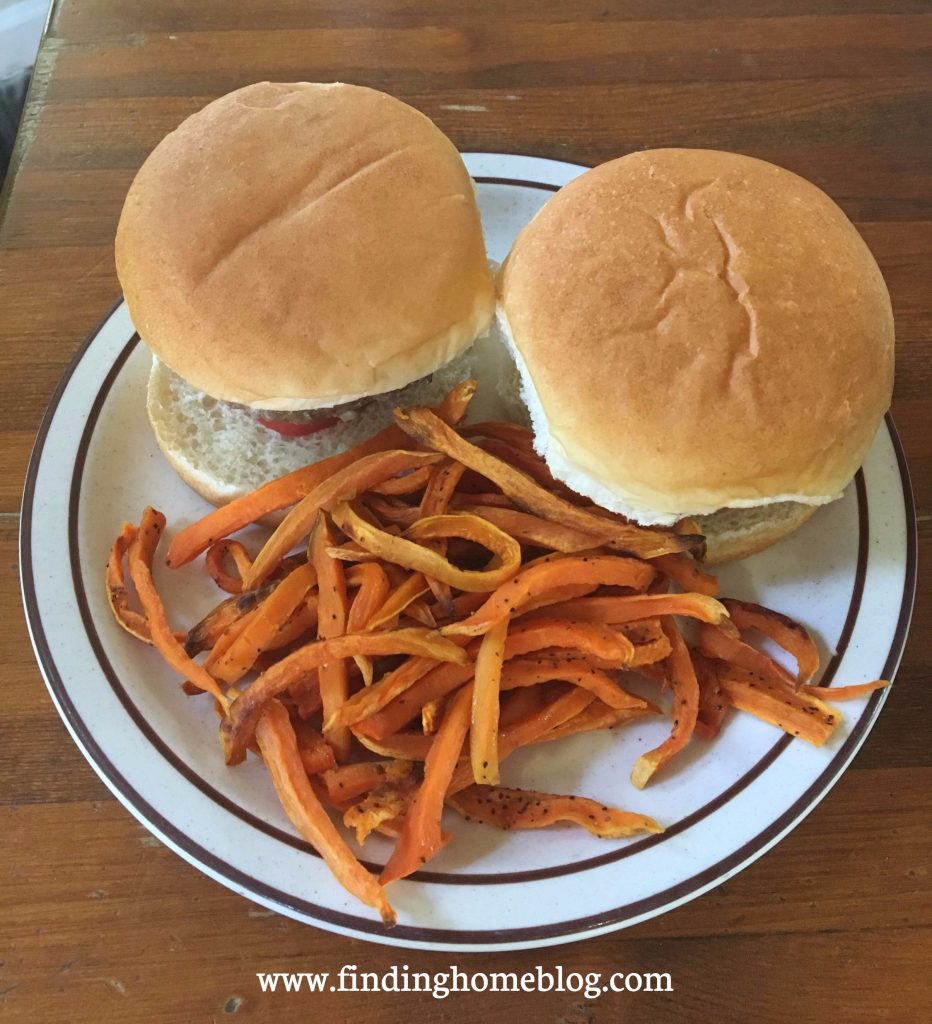 Hamburgers and sweet potato fries.  Whenever I find a good deal on ground beef, I'll immediately separate some of it into 1/4 pound patties and put them in the freezer.  Then it's really simple to have a burger night.  And just like I usually pair carrot fries with sloppy joes, I usually make sweet potato fries to go with burgers.  The only decision left is ketchup vs. ranch dressing.
Salad bar.  Doing a family salad bar is one of my favorite summer food tips, because there's so much fresh produce available!  We do salad bar almost every week during the summer, and I chop up enough veggies for two meals.  That second salad bar night is super easy then, because all I have to do is pull containers out of the refrigerator and we have dinner.  Done!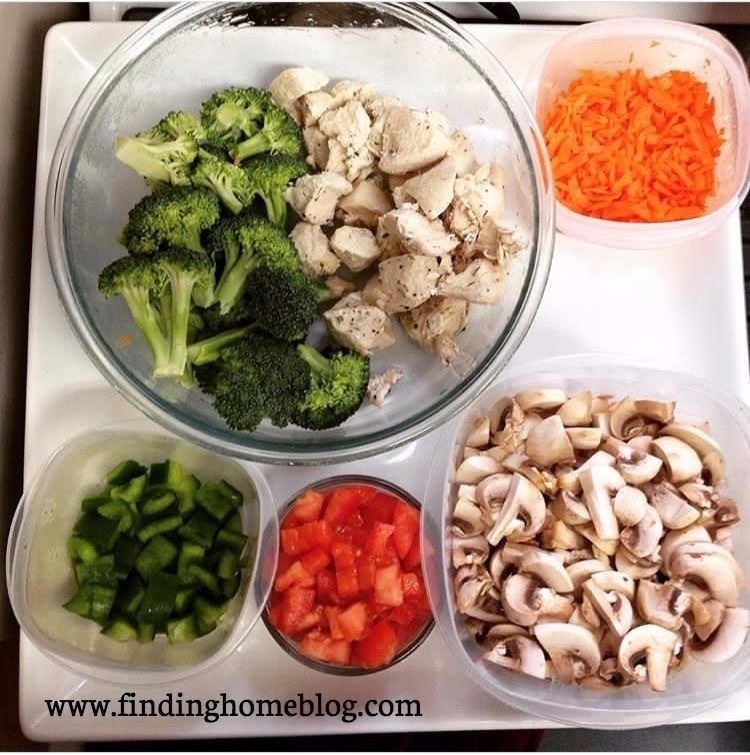 Crockpot meals.  Occasionally in summer I do want a meal that is warm and hearty and filling, but I definitely don't want to stand over the stove to cook it!  That's why I love using my crockpot – I can get all of the prep work done in the morning when it's still cool, and we still have a hot dinner later on.  We've been loving recipes from Crock On recently, and they've all been super yummy.  You can read more about that cookbook here.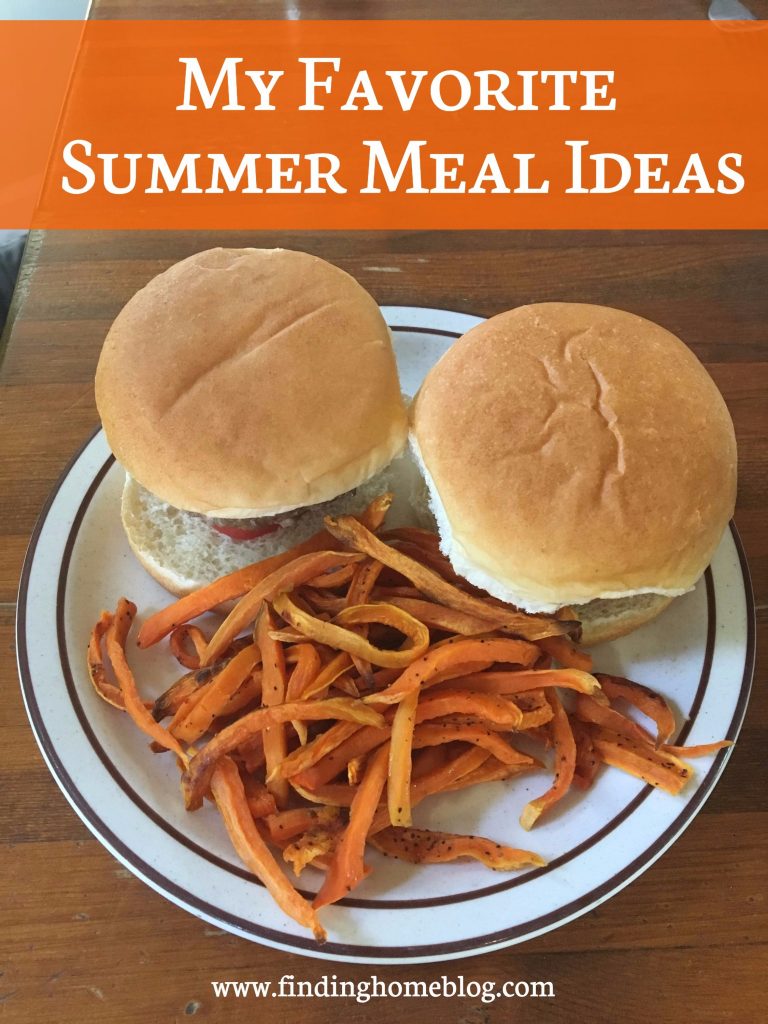 Those are some of my favorite summer meals, but I'm sure I missed some good ones.  What do you enjoy eating in the warmer months?
Disclosure: Some of the links in this post are affiliate links.  If you make a purchase through these links, I receive a bit of a commission at no additional charge to you. Thank you for your support!