One of my favorite ingredients to have in my freezer is cooked chicken.  But how do you get that cooked chicken?  It's really easy!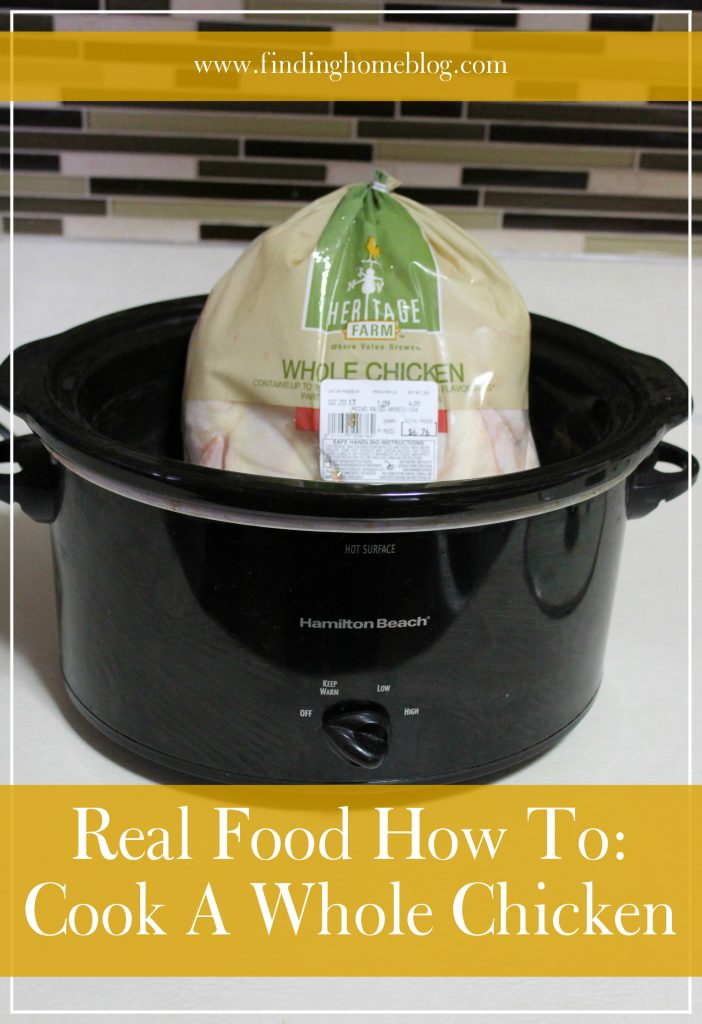 My favorite method is the crockpot.  Simply unwrap the chicken and place it in the crockpot.  Sprinkle with salt and add 1 cup of water.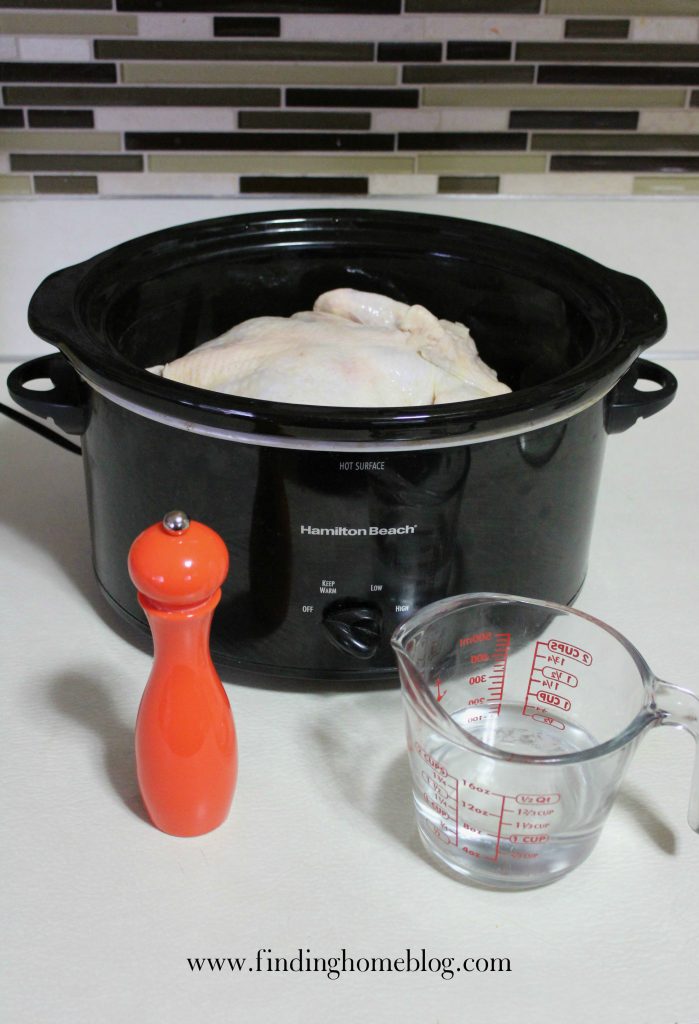 Cook on low for 8-10 hours, or high for 4-6 hours.  As you get closer to the end of the cooking time, you can use kitchen tongs to separate some of the pieces from the bones, and to check to see if it's done.  If you're not sure, you can always use a meat thermometer – cooked chicken needs to be at least 165ºF.  But since you'll have quite a bit of broth in there towards the end, you may need to take the chicken out to check the temperature.
I usually just go by sight and feel – if I pick it up with the tongs and it pretty much falls apart, and I don't see any pink, it's done.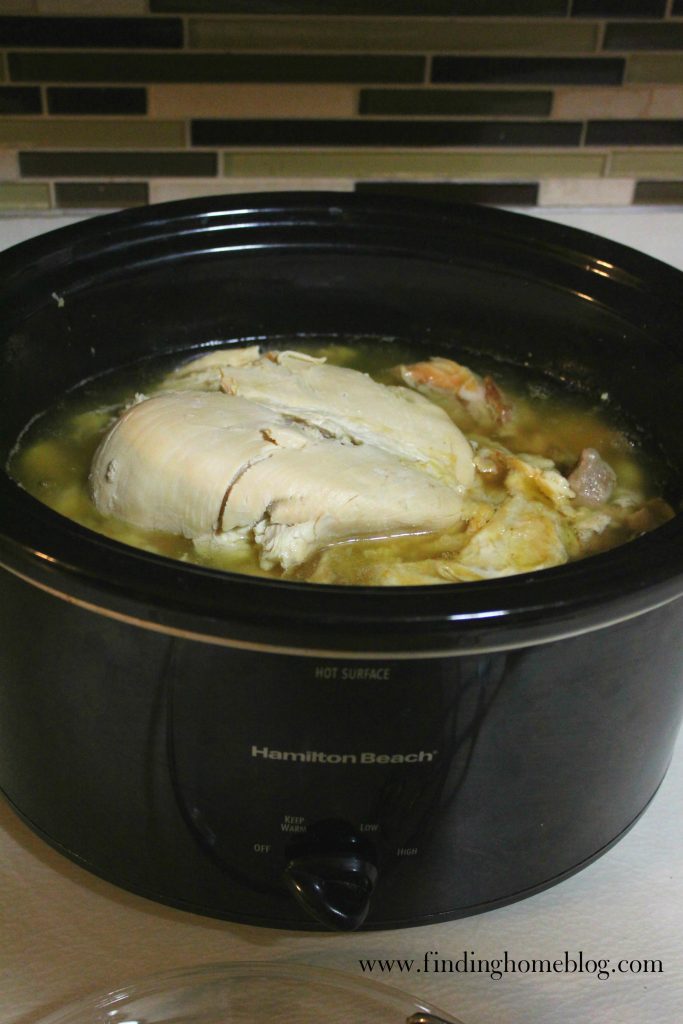 You can also start with a frozen whole chicken.  For that, you'll need to cook on high for 7-8 hours.  No low cooking on this one! Because it's frozen, it doesn't get up to a safe temperature fast enough with that setting, and it would sit too long in that semi-warm-but-not-quite-cooking, bacteria-friendly stage.  You don't want that.  But cooking on high is fine!
Either way, after cooking your chicken, you can strain off the pieces and the broth from cooking, and then make more broth.  We love free food made from scraps!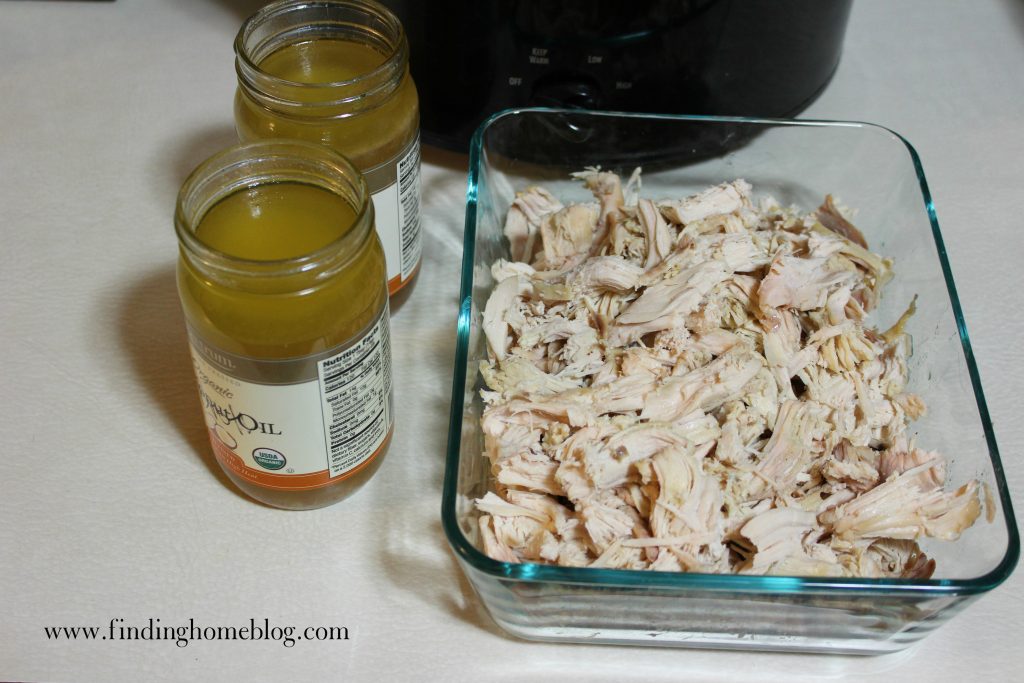 So what do you do with that cooked chicken?
Use it as a salad topping.
Add it to soup.
Make a chicken sandwich.
Put it on top of a pizza.
Add it to your favorite pasta dish.
Or try one of these recipes that call for a cup or two of cooked chicken! (I like to portion it out into 1 cup bags in the freezer, so it's really easy to grab one or two for a recipe later on).
Soups:
Other Entrees: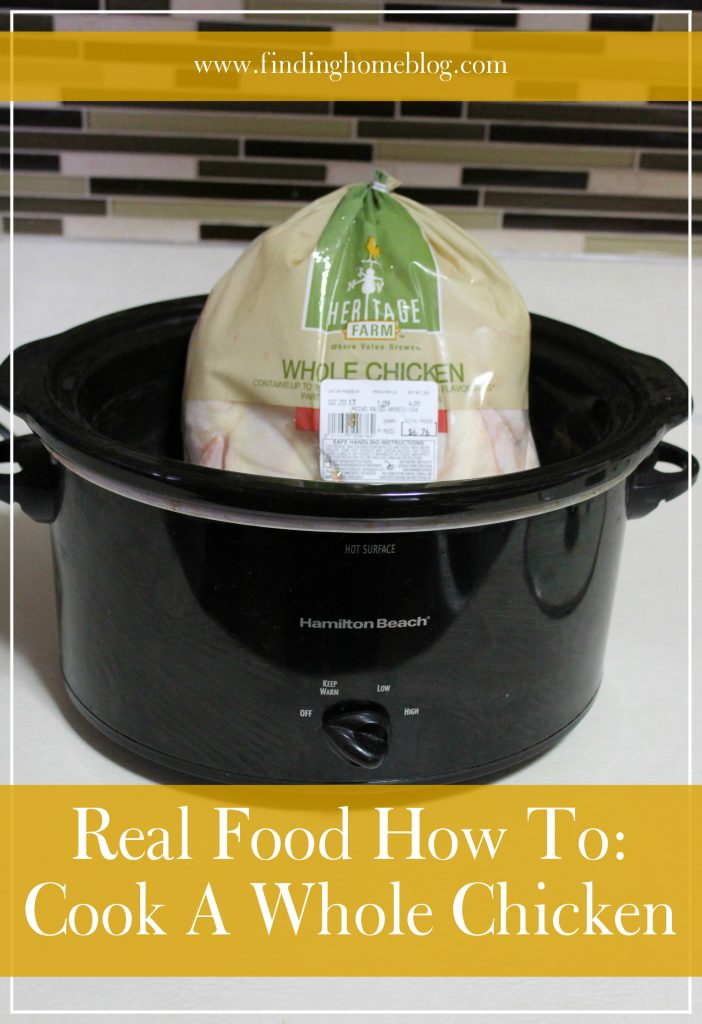 Have you ever cooked a whole chicken before?