Last winter, my husband found these fun mini marshmallows in the beverage section at Target, near all of the hot cocoa packets. (They're like these, but you can probably find them cheaper in store.) Since we generally make our own hot chocolate, these were a fun addition.
But we had some left over, and I wanted to switch up our normal energy bites with something new. Enter the S'mores Energy Bites.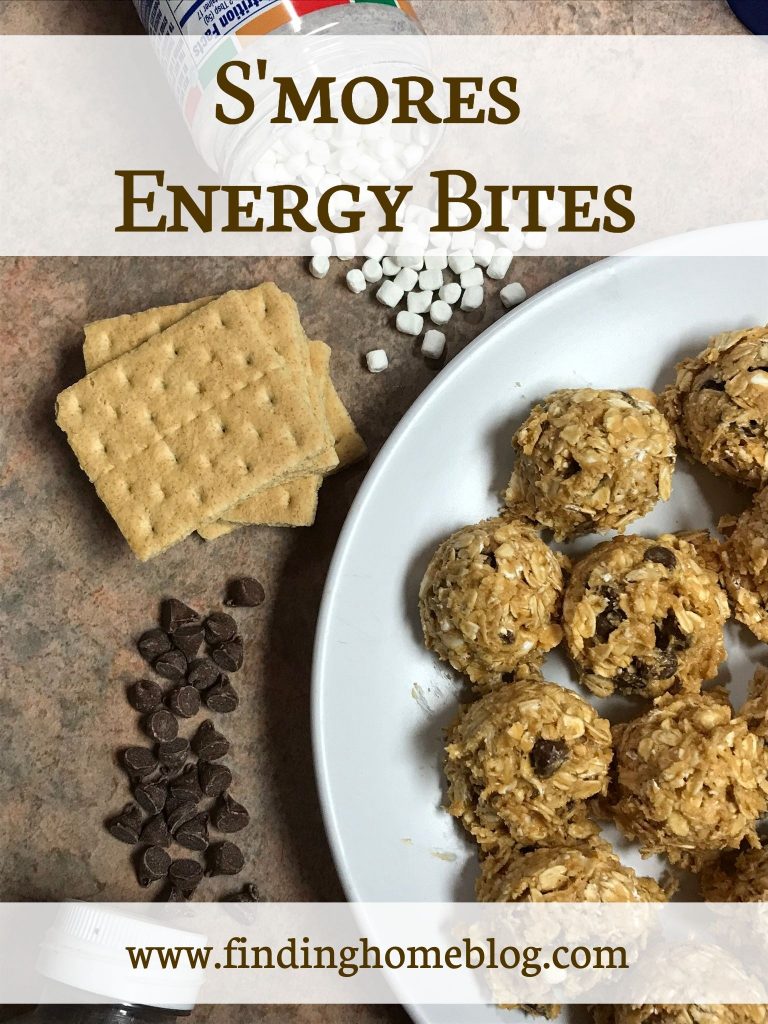 To really make it taste like a s'more, I crushed up a few graham crackers, added some chocolate chips, and of course the mini marshmallows, and played around with the regular energy bite ingredients until these were just right.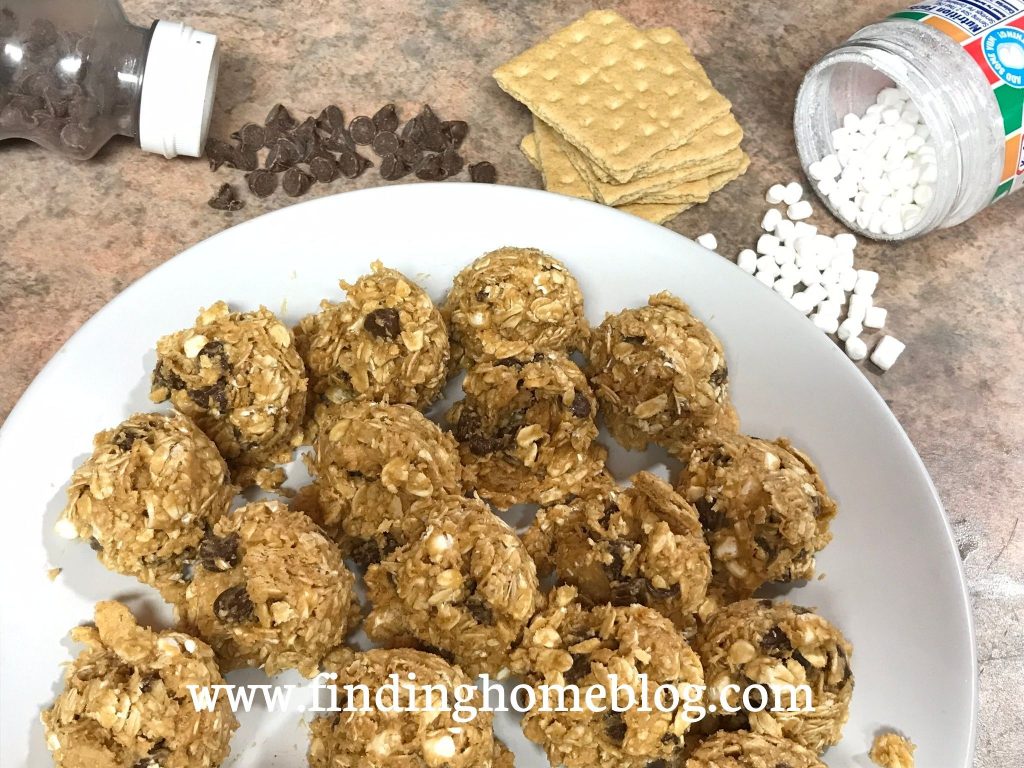 S'mores Energy Bites
Makes 26-28 bites
Ingredients:
2 cups old-fashioned oats
1 cup graham cracker pieces, crushed slightly
1/2 cup chocolate chips
1/4 cup mini marshmallows
3/4 cup peanut butter
1/2 cup honey
Directions:
Crush graham crackers until they are fairly small pieces. They don't have to be crumbs, but pretty tiny.
Mix all ingredients in a medium bowl. Using a small scoop, scoop out onto a small tray or plate. Refrigerate to set, and store in refrigerator.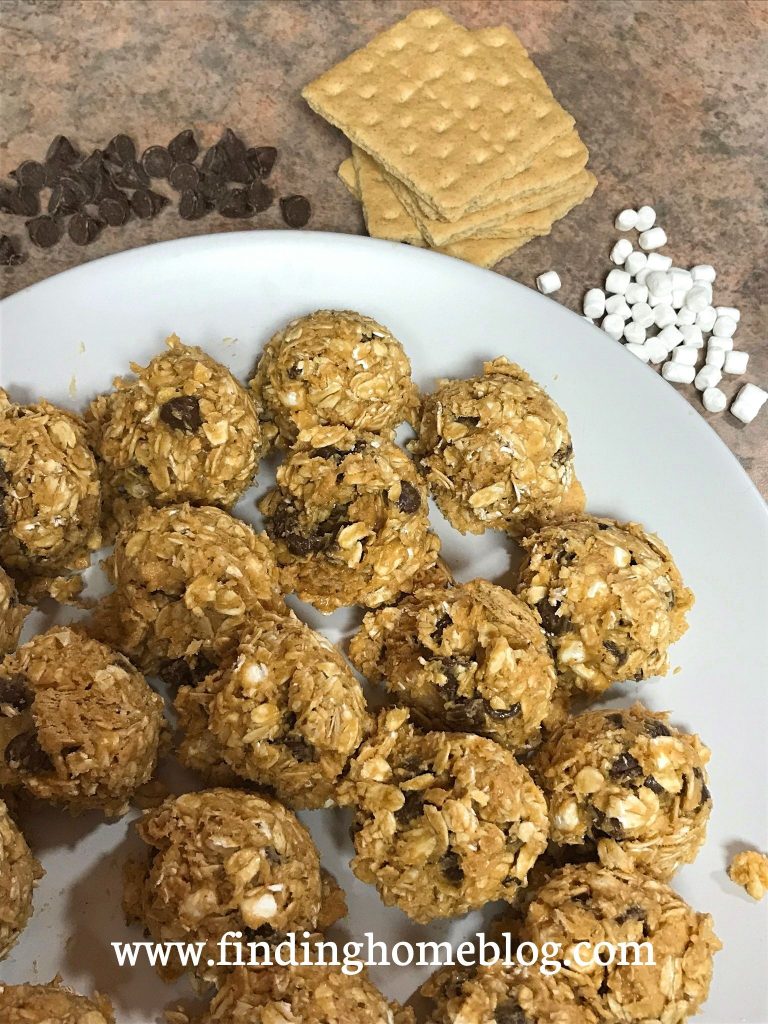 While we generally stick with our standard energy bites, these are a fun treat whenever we have extra mini marshmallows. In fact, I may try to make a chocolate version to really get into the hot cocoa flavor. Tis the season! Stay tuned…
Disclosure: Some of the links in this post are affiliate links. If you make a purchase through these links, I receive a bit of a commission at no additional charge to you.
Related Posts: