Disclosure: Some of the links in this post are affiliate links. If you make a purchase through those links, I receive a bit of a commission at no additional charge to you.
Awhile back, I got some Nature's Path Love Crunch Dark Chocolate and Peanut Butter granola on clearance at the grocery store. Normally I just make my own granola (honey nut, maple pecan, peanut butter cup), but since it was less than $1, I tried it out. And it was DELICIOUS.
It had a pretty simple ingredient list, so I knew I could try to recreate it at home, and while it's not exactly like the kind I bought, it's pretty close. And it's also DELICIOUS.
Did I mention it was DELICIOUS?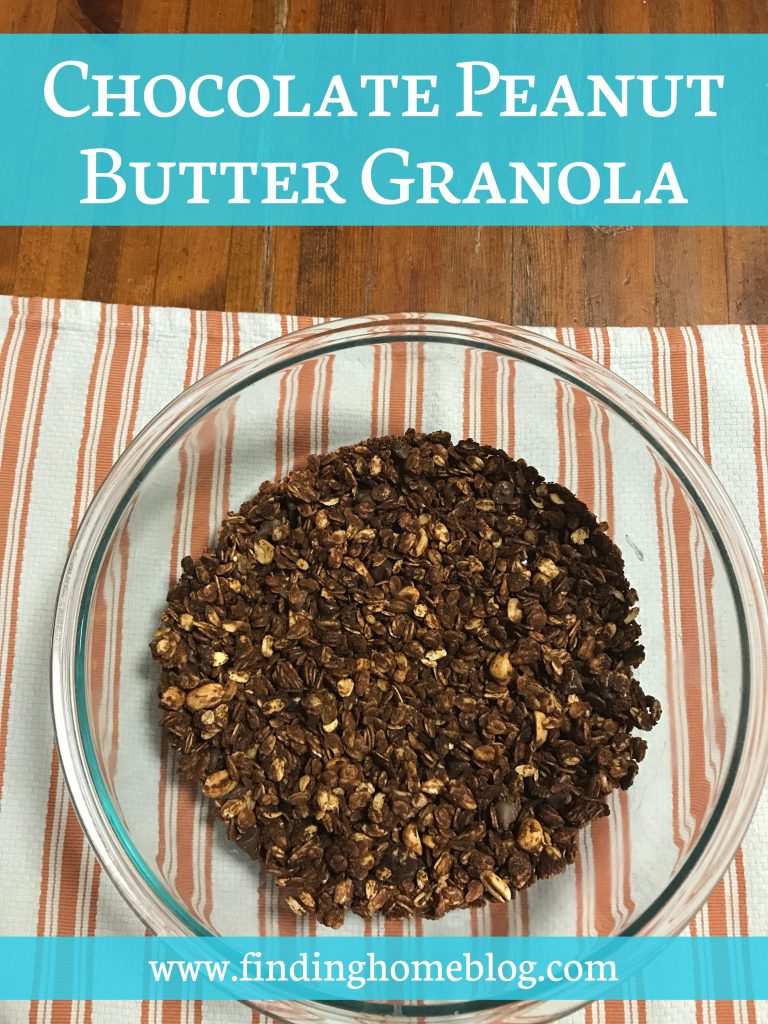 If you've been around here for any length of time, you know that chocolate and peanut butter is pretty much my favorite combination. So putting these two flavors into a granola just makes sense.
Some of my kids like this with yogurt. Some like it with a bit of milk, kind of like a bowl of cereal. Either way, it's a really easy breakfast or snack option.
Chocolate Peanut Butter Granola
Makes about 4 cups
Ingredients:
3 cups old-fashioned oats
1/2 cup brown sugar
1/2 tsp. salt
1/2 cup unsalted peanuts
1/2 cup peanut butter
1/4 cup honey
2 Tbsp. cocoa powder
1/4 cup chocolate chips
Directions:
Preheat oven to 325ºF.
In large bowl, mix together oats, brown sugar, salt, and peanuts.
Add peanut butter and honey to a microwaveable measuring cup and heat for 30-60 seconds, until runny and able to be stirred together. Add cocoa powder to peanut butter/honey mixture and stir to combine.
Pour peanut butter mixture over oats and stir to coat.
Bake for 30 minutes, stirring every 10 minutes.
After granola cools, add chocolate chips.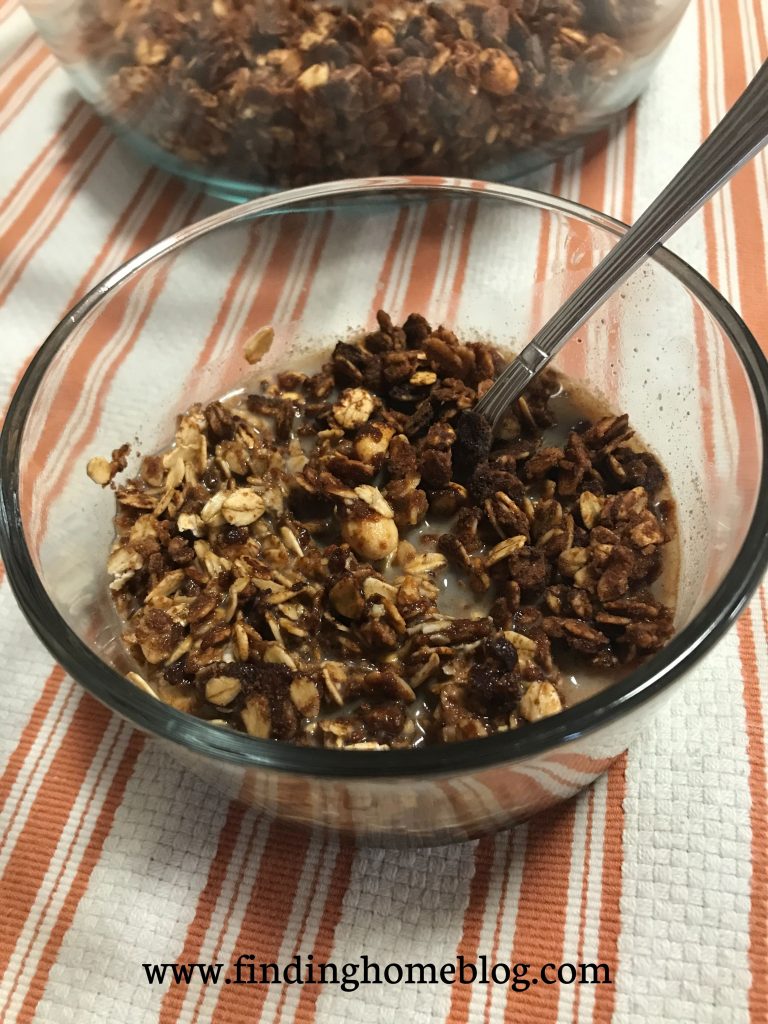 This has quickly become a favorite granola option in our house, and I don't see that changing any time soon. What is your favorite granola combination?
Related Posts: