We don't eat a ton of soup during the summer, but tomato soup with grilled cheese sandwiches is a standby pretty much year round. And while it's an easy enough thing to make tomato soup on the stovetop, it's even easier to make it in the instant pot.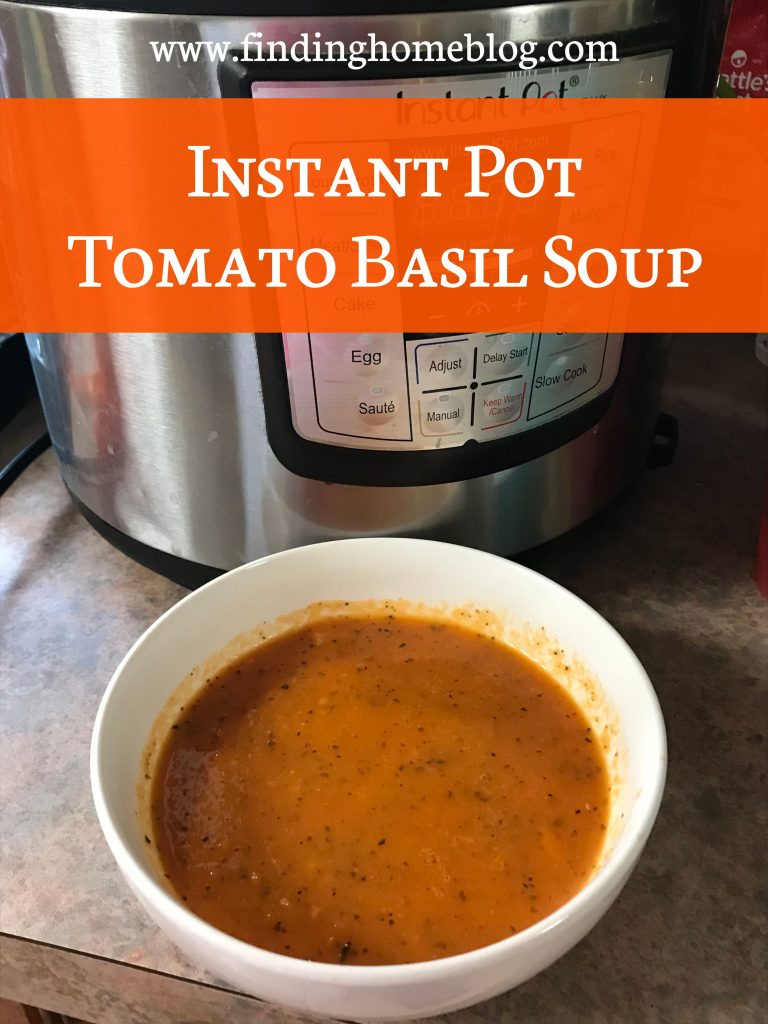 And this isn't just any tomato soup. This is fancy tomato basil soup. It tastes like the kind you get at a restaurant, the kind that you pay several dollars for a bowl. But this tomato soup is a really frugal meal. And did I mention it's really easy? It is.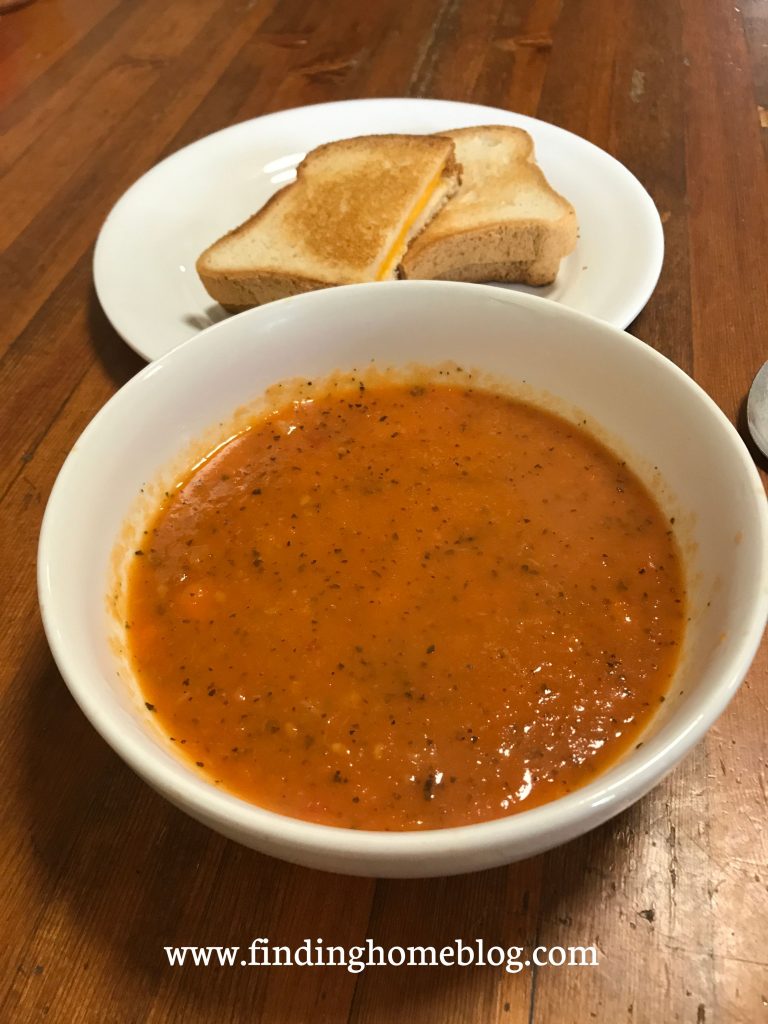 Instant Pot Tomato Basil Soup
Serves 4-6
Ingredients:
2 Tbsp. extra virgin olive oil
1 onion, chopped
2-3 large carrots, chopped
3 cloves garlic, minced
1-1/2 cups chicken broth or vegetable broth (make your own)
2 x 14.5 oz. cans of diced tomatoes
1 tsp. salt
1/2 tsp. black pepper
1 Tbsp. dried basil
Directions:
Turn Instant Pot on to saute function. Add oil, onion, and carrots, and saute for about 5 minutes, until softened. Add garlic, and saute for an additional 2 minutes, until fragrant.
Add remaining ingredients. Close lid, and cook for 7 minutes on manual, followed by a quick release.
Optional, but recommended: blend with immersion blender. (I love my immersion blender for things like this!)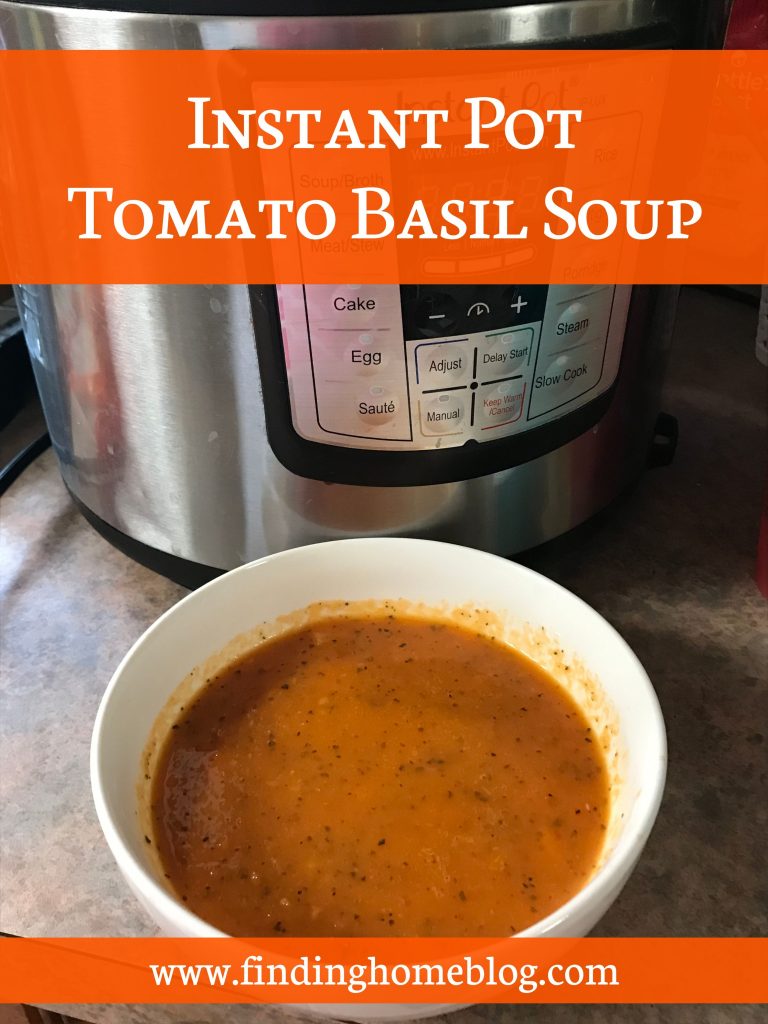 Is tomato soup a regular meal at your house?
Related Posts: