I don't know about you, but heading into the back-to-school season makes me think I need some quick and easy meals. Maybe you do too?
All of these recipes are either already gluten free, or can easily be made so by using gluten free pasta, or another simple substitution.
One Pot Pasta Meals
Pasta is probably the easiest thing to make as a one pot meal. That's why they're so popular!
Sausage Spinach Skillet (pictured above). This is a favorite at our house. And I recently discovered that if you have some extra yellow squash or zucchini, you can chop that up and add it with the pasta and it tastes delicious too.
One Pot Garlic Parmesan Pasta from Damn Delicious. This is delicious as is, or you can bulk it up with some chicken and veggies for a fuller meal.
One Pot Wonder Tomato Basil Pasta from Apron Strings. This was the first one pot meal I tried. And I was hooked on the one pot method from there.
One Pot Spaghetti from Humorous Homemaking. I don't add any sweetener to mine, because that's weird to me. But you do you.
One Pot Skillet Meals
Aka the one pot meals that aren't based around your favorite noodle.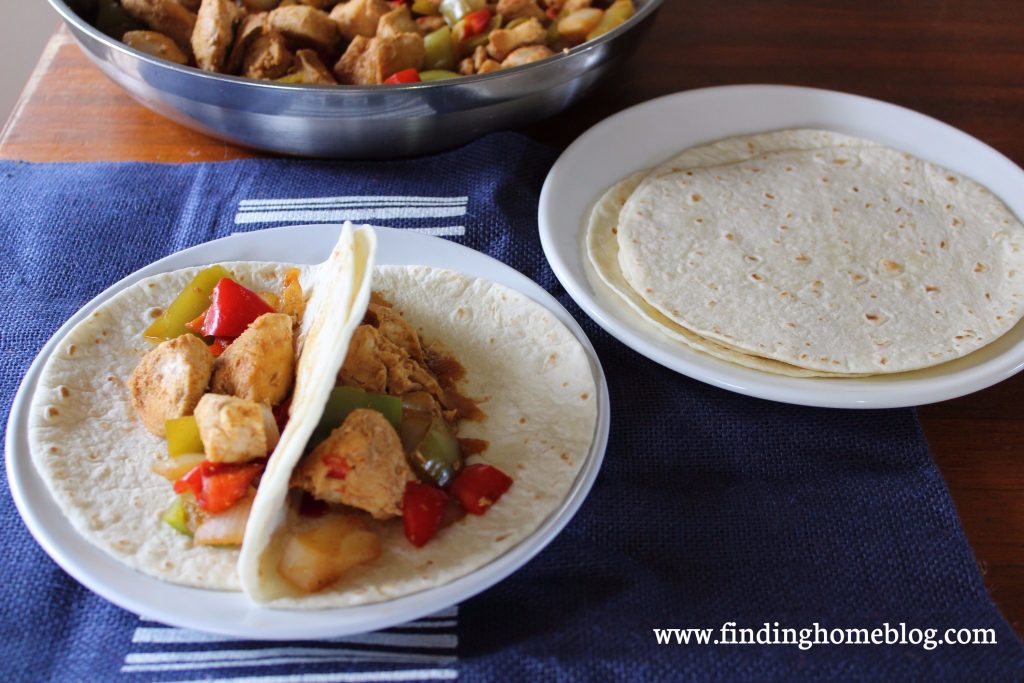 Chicken Fajitas (pictured above). I love to make the fajita mix ahead of time and throw it in the freezer. Then at dinner time I can just dump the bag into the skillet and cook.
Dad's Cheeseburger Helper from Kitchen Stewardship. This is a homemade version of a boxed meal, and I think it's much better than the inspiration.
Chicken Fried Rice. Okay, this isn't technically a one pot meal if you're making all of the components at dinner time. But if you have cooked chicken in your freezer and leftover cooked rice from something else in the fridge, this one comes together super fast.
4-Ingredient Unstuffed Zucchini Skillet. This is the perfect time of year for this one.
Sheet Pan Meals
These technically make two things to wash – the bowl to mix things up and the pan to cook the food on. But they're mostly hands off, which makes them easy dinners.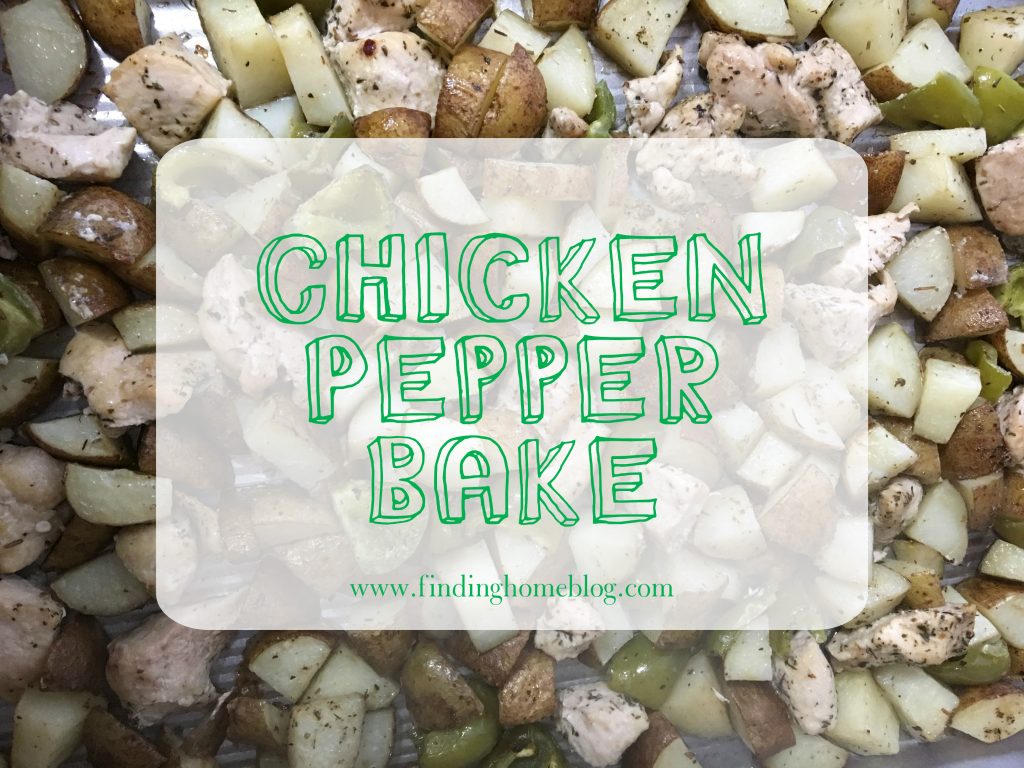 Chicken Pepper Bake (pictured above). We eat this a couple times a month year round. It's just so easy to make, and it's easy to scale up as our kids eat more too!
Sausage Sheet Pan Dinner from 4 Hats and Frugal. Sausage and peppers and onions together just taste so good. And you can change up the sausage or leave off the balsamic vinegar to suit your family's tastes.
One Pan Garlic Parmesan Veggies and Sausage from Chelsea's Messy Apron. So many veggies here, with just enough meat to please the carnivores. Plus you add Parmesan cheese at the end and everybody's happy.
Sheet Pan Chicken with Sweet Potatoes, Apples, and Brussel Sprouts from Well Plated. I haven't won all of my kids over to Brussel sprouts yet, but this one looks delicious.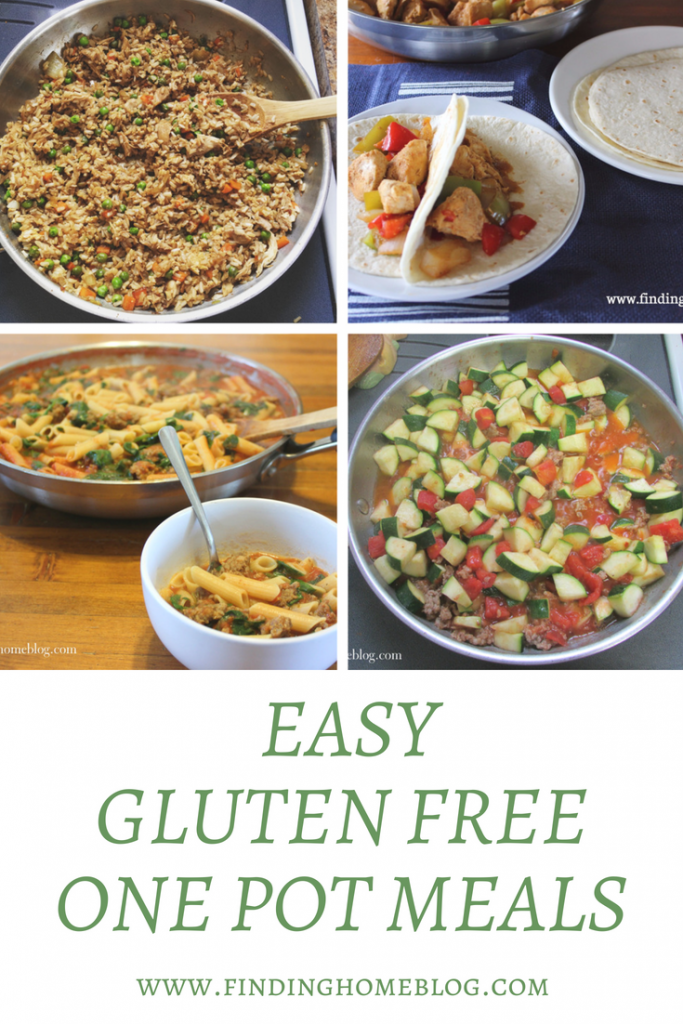 And that's not even including all of the crockpot or Instant Pot meals, which are technically one pot meals as well.
What's your favorite one pot meal?
Disclosure: Some of the links in this post are affiliate links. If you make a purchase through these links, I receive a bit of a commission at no additional charge to you.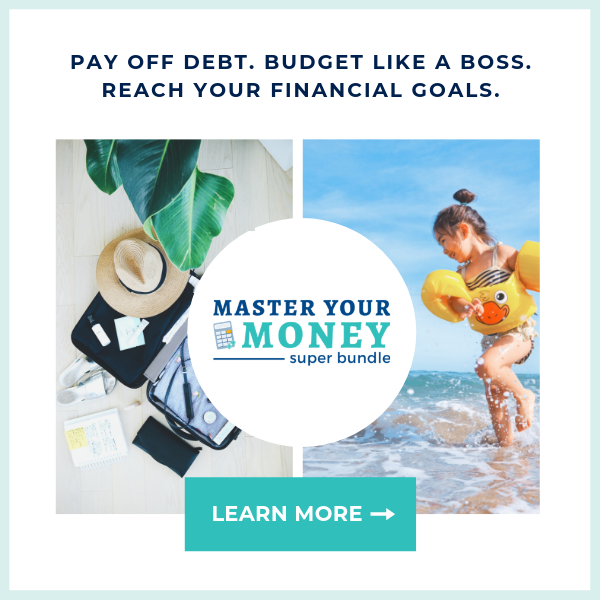 One of the best places to start saving money is in the kitchen. If you're trying to save money, get out of debt, or just keep track of what you're spending, check out the Master Your Money Super Bundle. It's full of resources to help you control your family's finances so that you can tell your money where to go, and reach those financial goals!