Disclosure: Some of the links in this post are affiliate links. If you make a purchase through these links, I receive a bit of a commission at no additional charge to you.
It's Soup Season! Capital letters because it's exciting for me. Soup is one of my favorite food categories (along with muffins, obviously), and it always makes me happy when I can go back to adding soup to our menu plan multiple times a week.
We joke that during the summer, when I'm limited to having soup once a week, I always end up picking the HOTTEST day possible to have soup. I don't do it on purpose! But I'm glad when it gets cooler out and I don't have to worry about that so much.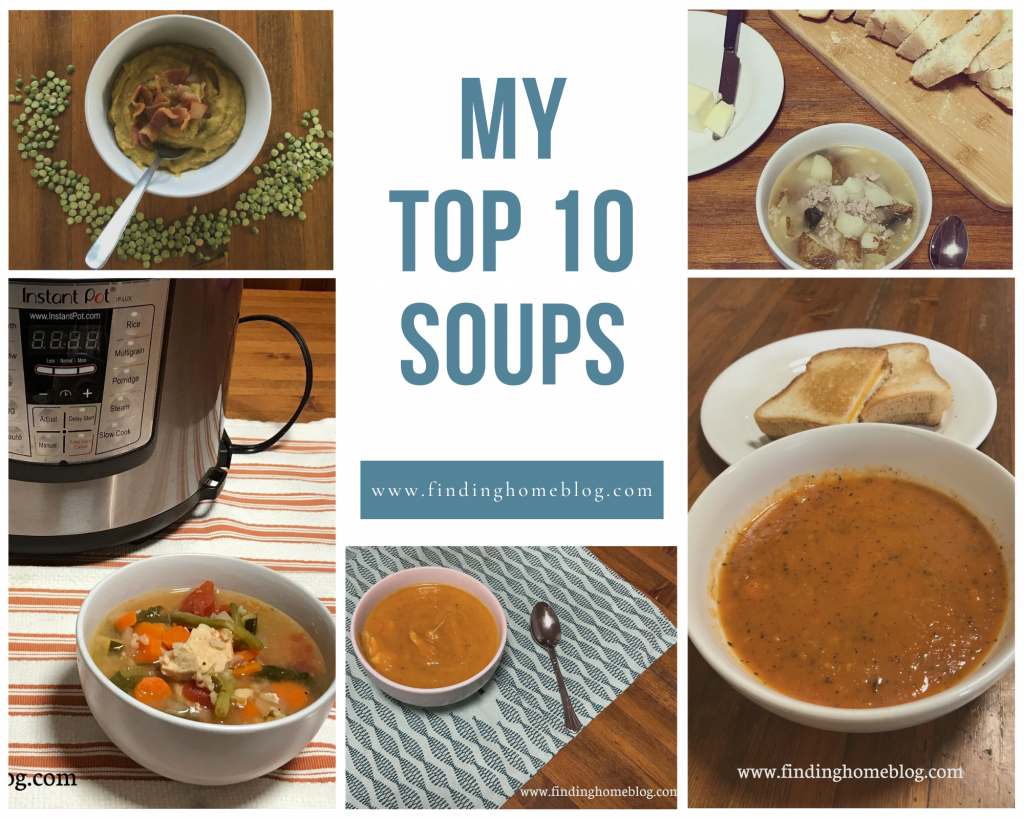 In no particular order, here are my top 10 soups to make during soup season. These are my go-to recipes that I make all the time, but I'm always on a hunt for more good ones to add to my rotation.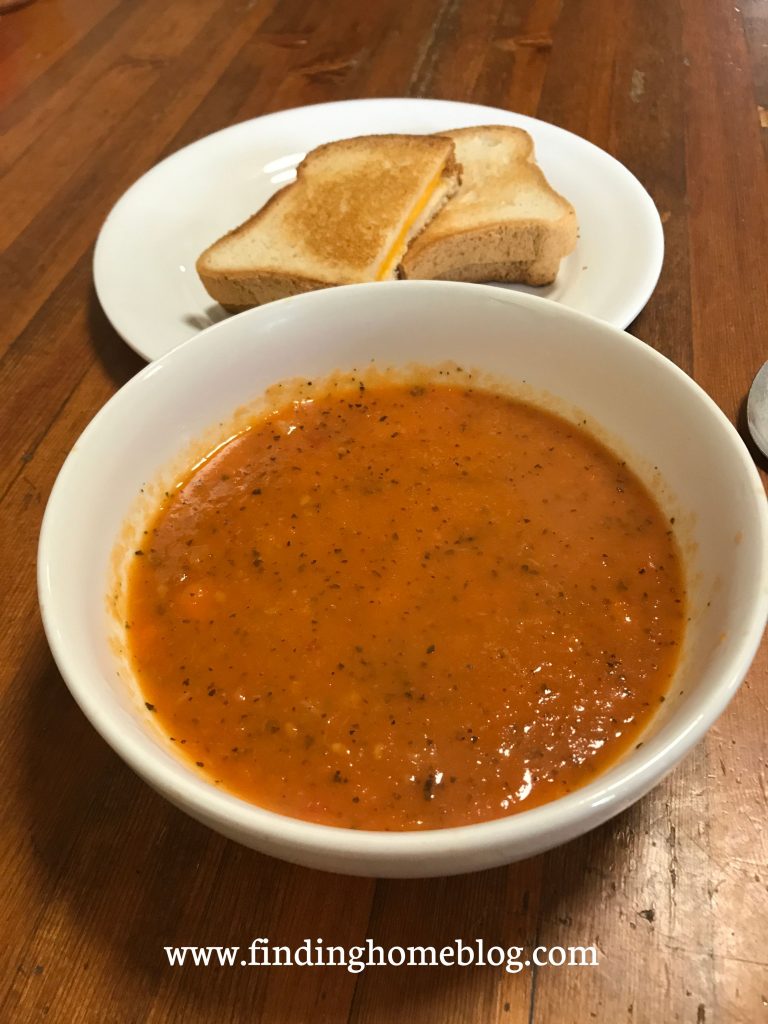 Instant Pot Tomato Basil Soup. This one is a super easy version of the restaurant favorite. It only tastes like it's super fancy and involved.
Healthy Crockpot Minestrone Soup from The Family Freezer. I love a good minestrone with biscuits. It's my favorite version of a vegetable soup. I don't even always add the pasta, and this particular recipe still holds up as a complete meal. Great flavor, lots of veggies, easy to prep in the morning or for the freezer.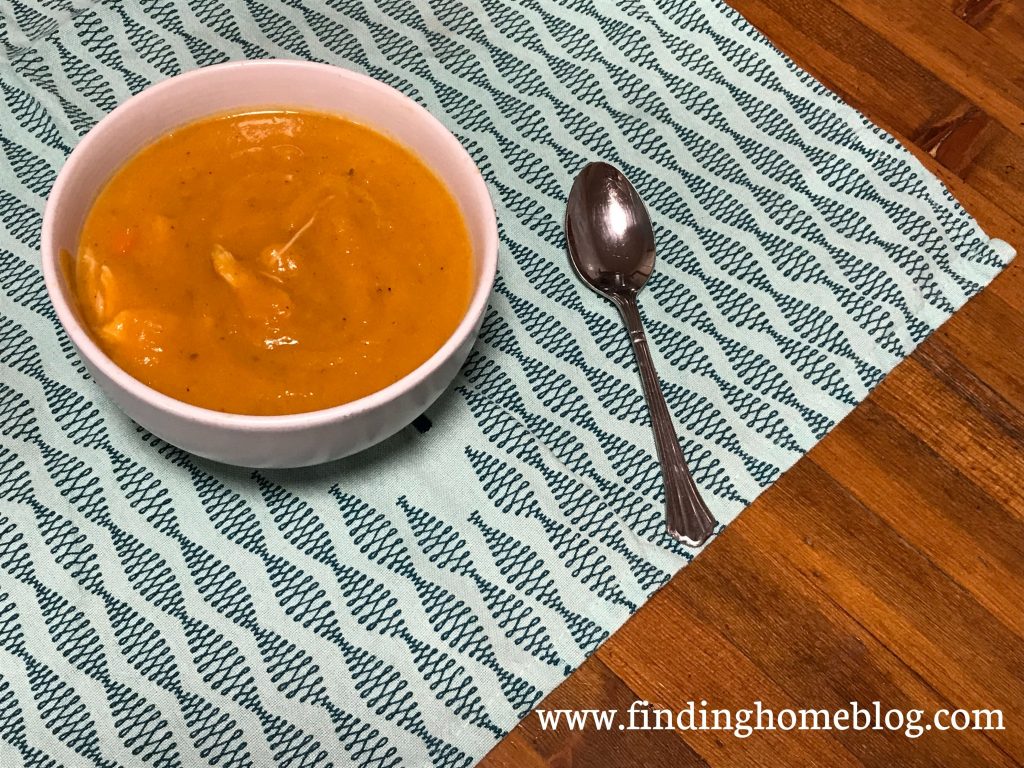 Butternut Squash Soup with Chicken. Nothing says fall like butternut squash soup, and this one is a staple in our house, especially for Jesse's lunches.
Instant Pot Italian Lentil Dinner from Kitchen Stewardship. This is one of my favorite vegetarian options. It's super filling, and really quick to throw together. This was one of the first recipes I tried in the Instant Pot too!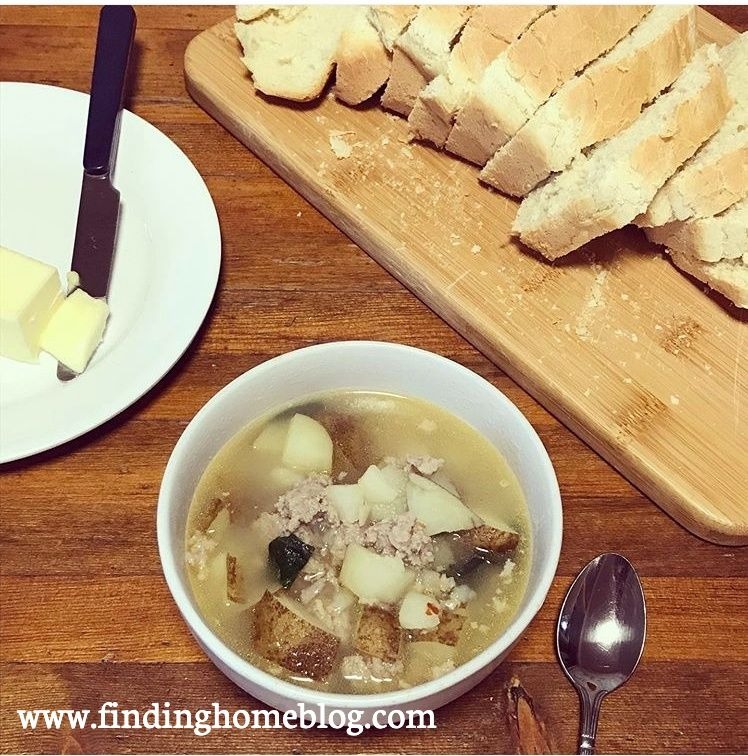 Toscana Soup. We make this Olive Garden copycat, but simpler and to feed more people. But it still tastes amazing!
One Pot White Chicken Lasagna Soup from Carlsbad Cravings. This is my traditional day-after-Thanksgiving soup. Because I always make a big vat of broth from my turkey carcass, and then I make this soup with broth and turkey and veggies and it's amazing. I make it throughout the winter, and I love that it gives me leftovers for days.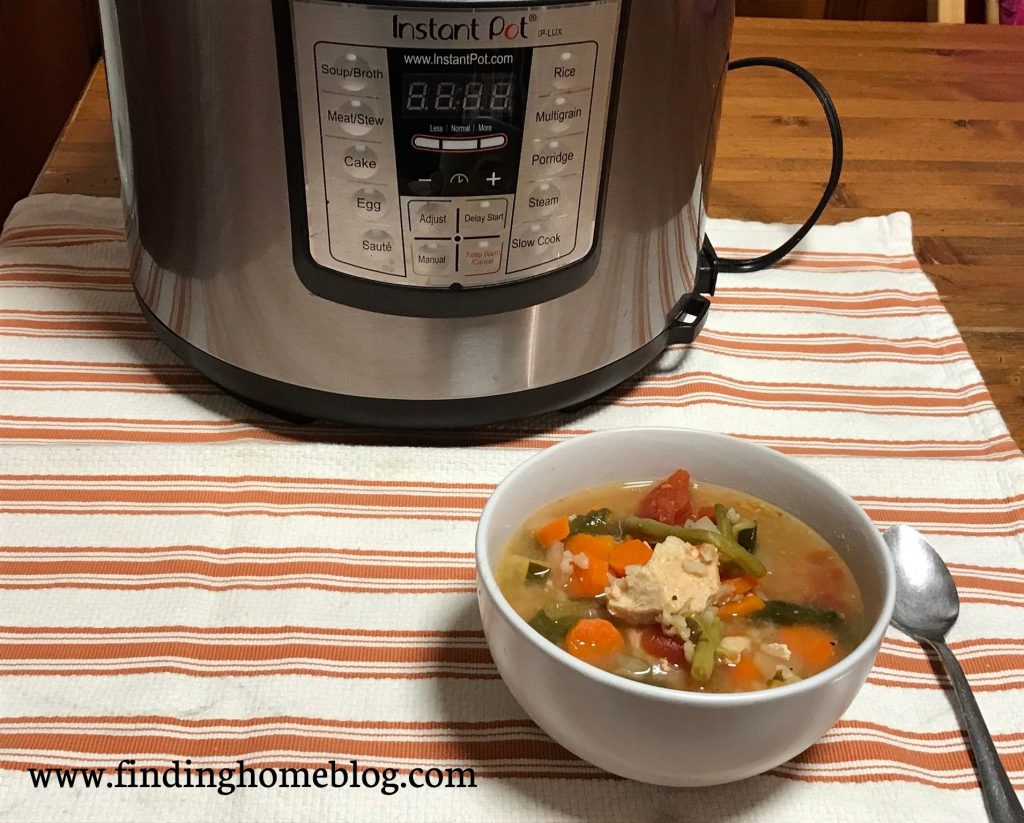 Instant Pot Veggie Loaded Chicken Soup. Even though this recipe has specific veggies and amounts included, it's very forgiving. Switch out based on what you have or what you like!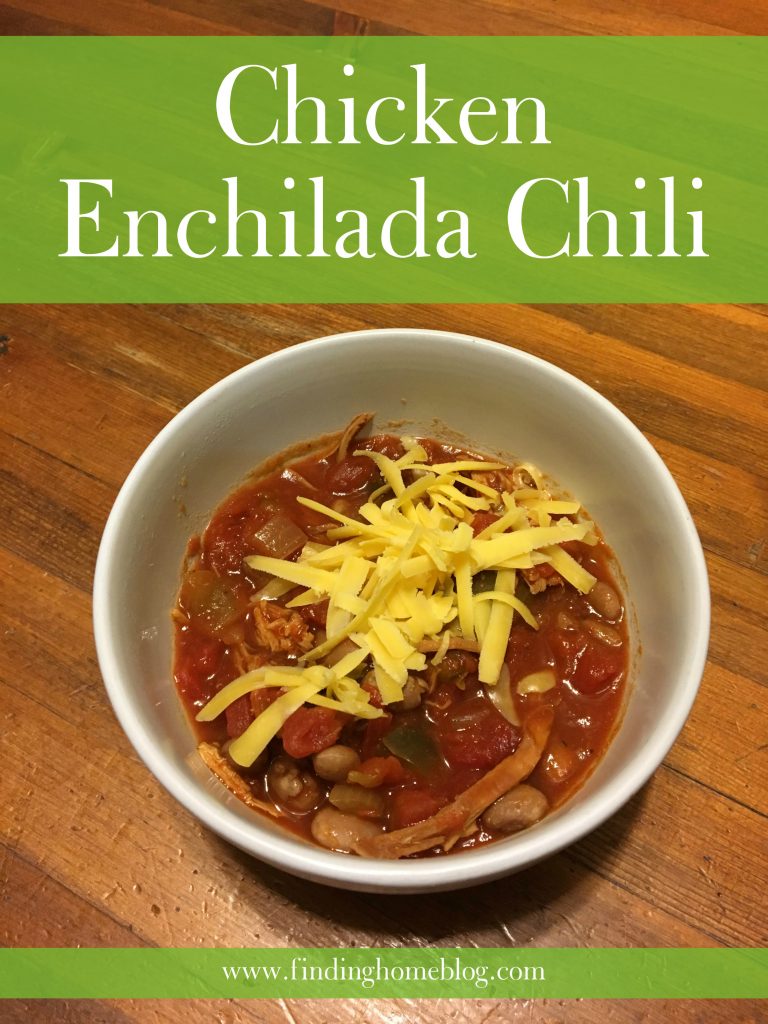 Crockpot Chicken Enchilada Chili. Such a frugal meal but still so filling. This is a delicious chili recipe but with chicken instead of beef. I actually prefer this version, and we almost always have all the ingredients on hand.
Sweet Potato Black Bean Chili from Simple Bites. For a totally different chili flavor, this sweet potato black bean chili is another hearty winter meal. I personally like cornbread with this, but most of my family are weirdos and don't like cornbread. Oh well! More for me.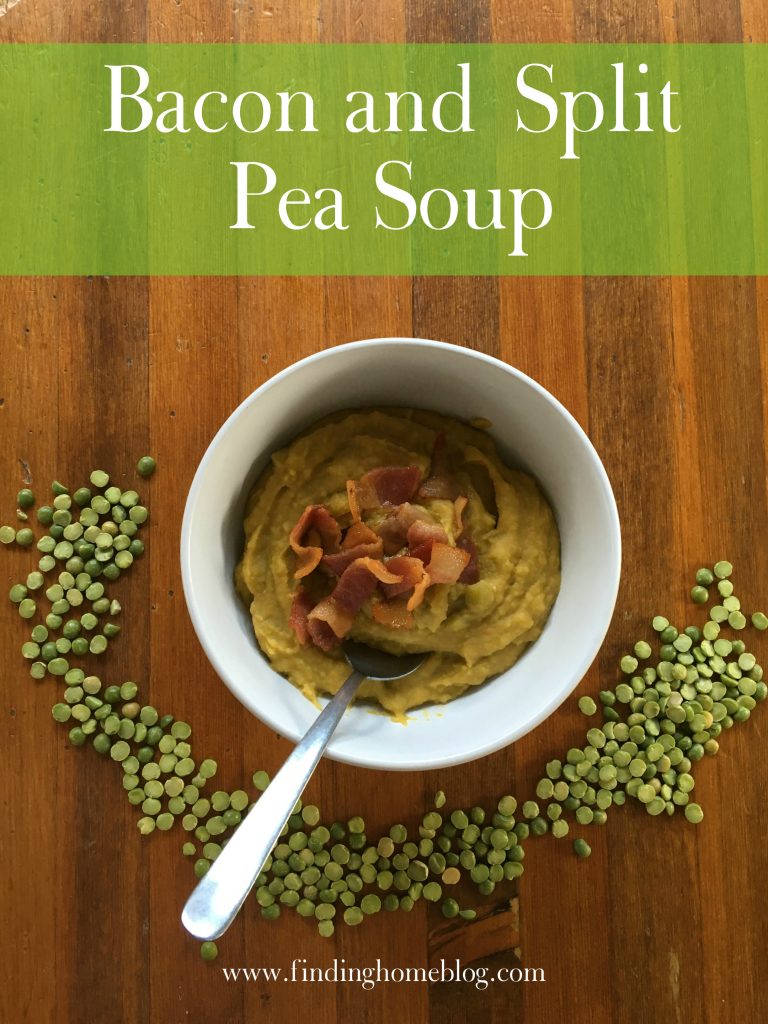 Bacon and Split Pea Soup. I make this equally as often with ham, but whichever protein choice, this is such an easy meal to throw together. My oldest even requests this one, and if you have a kid requesting a meal full of veggies, it must be good.
Also, we normally have a carb on the side. Mostly gluten free, but not always. These are our favorites:
Dinner biscuits from Don't Waste the Crumbs. This is a super simple drop biscuit recipe. I make these with regular all-purpose flour for the family, and I'll make a batch with Pamela's Baking and Pancake Mix for myself and keep the extras in the freezer.
Homemade Bread from The Simple Dollar. I have used this bread recipe for probably 10 years? I found it way back in the day when I first tried baking bread, and I've just kept using it (the blog post has been updated since then but the recipe is the same).
World's Best Honey Cornbread from Money Saving Mom. I've made this as is, but I also make it with Bob's Red Mill 1-to-1 Gluten Free Flour because I'm mostly the one who eats it. Both good!
Is soup season your favorite? I know it is for me!