Disclosure: Some of the links in this post are affiliate links. If you make a purchase through these links, I receive a bit of a commission at no additional charge to you.
Make ahead breakfasts are one of my favorite things. Our favorites are muffins (obviously) and baked oatmeal. And recently, I've been assigning one of the boys to mix up the baked oatmeal the night before, so all we have to do is wake up, preheat the oven, and bake it. It's easy and delicious!
We use quite a few baked oatmeal recipes from Lynn's Kitchen Adventures, but I have a few of my own as well. And this one is a delicious cinnamon and sugar combination based on my Snickerdoodle Cookie Muffin recipe, which is in my cookbook More Oat Flour Muffins (and it's one of the free ones if you subscribe to my email list!)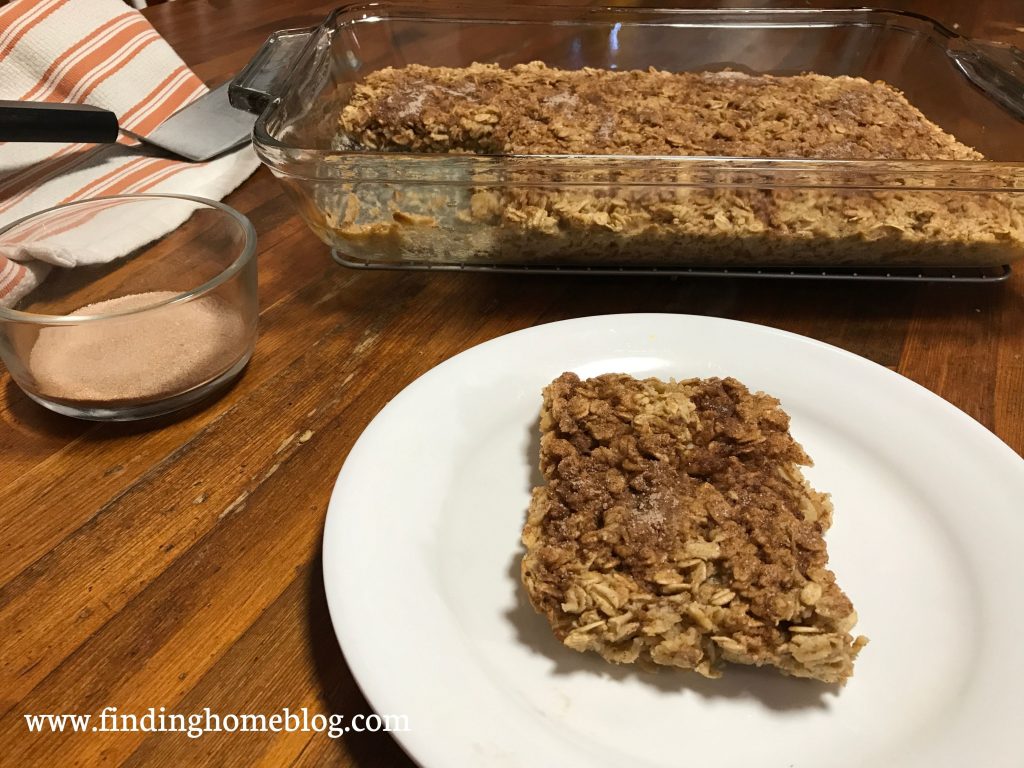 Snickerdoodle Cookie Baked Oatmeal
Makes 13×9 pan
Ingredients:
3 cups old-fashioned oats
1/4 cup melted butter
1/2 cup granulated sugar
2 large eggs
1 tsp. vanilla extract
1 tsp. cream of tartar
1 tsp. baking powder
1/2 tsp. salt
1 tsp. cinnamon, divided
1-1/4 cup milk
For topping: 2 Tbsp. granulated sugar and 1 tsp. cinnamon
Directions:
Preheat oven to 350ºF.
In large bowl, mix all ingredients except topping. Pour into 13×9 baking dish. (I like USA pans, because nothing sticks to them, although mine was in use when I took these pictures, so I had to settle for a glass pan.)
In small bowl, mix together sugar and cinnamon for topping. Sprinkle over oatmeal mixture.
Bake for 22 minutes.
Alternatively, the night before, prepare baked oatmeal as directed and pour into pan, topping with cinnamon sugar mix. Cover with plastic wrap and refrigerate overnight. In the morning, remove the baked oatmeal from the refrigerator while the oven preheats. Remove plastic wrap and bake for 25 minutes.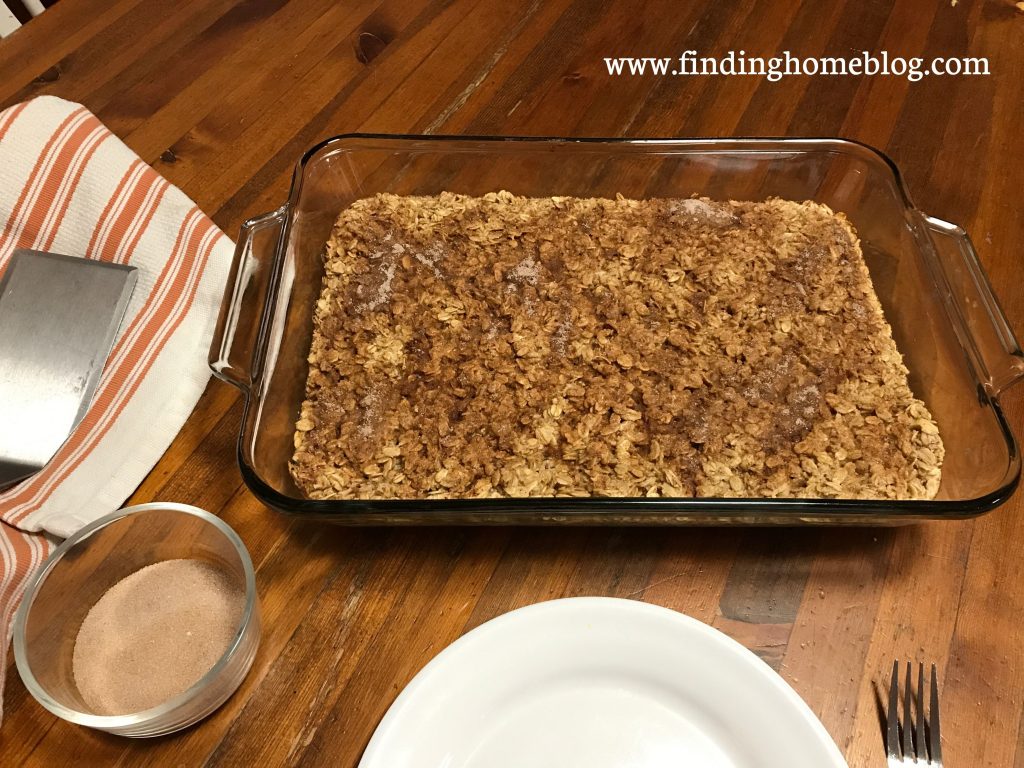 Whether you make this baked oatmeal recipe, or another delicious variation, I hope you include baked oatmeal as one of your regular breakfasts. It's so quick to make ahead, and it's a yummy frugal meal.
Related Posts: