Have you ever had a recipe that sounded really delicious in your head, but then it just didn't turn out? And then you tried again, and it still didn't turn out? This was that recipe for me, but lucky for me (and for you), I kept trying, because this meal is delicious!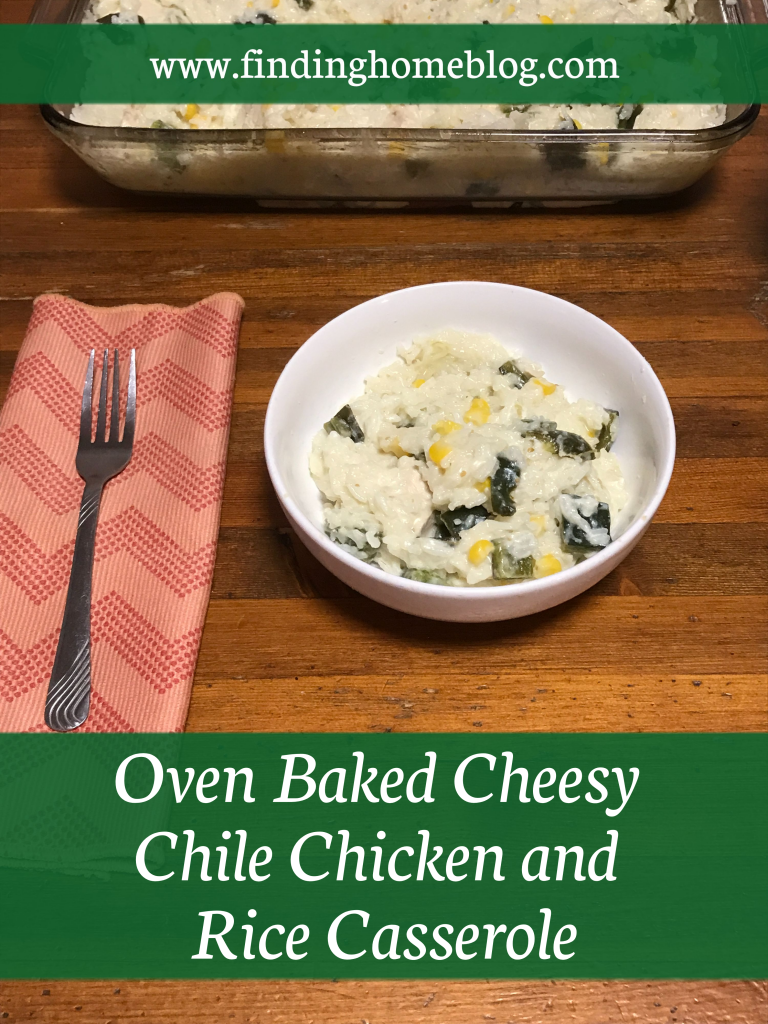 It is not, however, an instant pot meal like I originally wanted, because I couldn't get it to work. It has a similar makeup to my Instant Pot Unstuffed Pepper Casserole, so I figured this one would work similarly. I loaded up all the ingredients except the dairy, and turned it on.
BURN.
I had to finish it in my second instant pot on sauté, and I lost a good third of the rice in the first pot.
The next time, I added more broth and more salsa verde. I figured more liquid was what I needed, and that would fix the problem.
BURN.
The same thing happened as the first time, although I was able to finish it in the same pot, and I didn't lose as much rice.
I asked one of the smartest Instant Pot ladies I know, Lisa from This Pilgrim Life, and she said that some recipes just don't work in the instant pot, because they're too thick of a consistency and there's not enough air flow. Basically, the pot can't move the food around enough to cook it evenly.
But I knew this recipe was a winner flavor-wise, so I decided to try baking it in the oven. (This idea came from seeing Jessica Fisher post about her perfect oven-baked rice, which I had seen before, but not tried).
So really, this recipe is here because of my online kitchen mentors as well.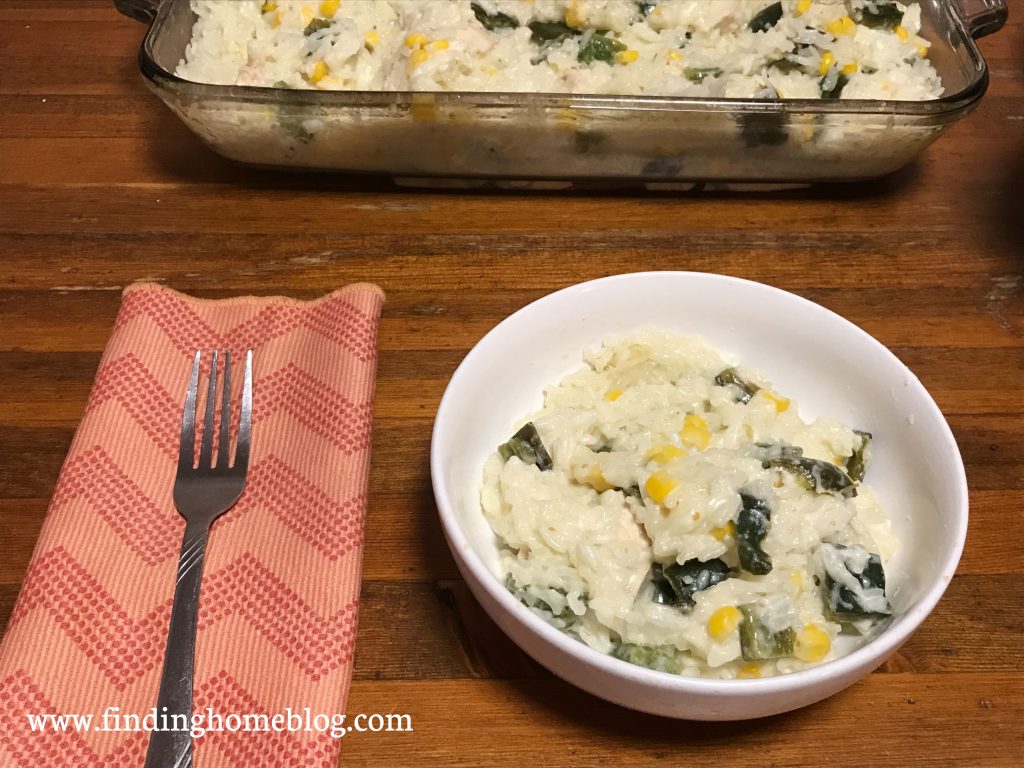 Cheesy Chicken Chile Casserole
Serves 6
Ingredients:
3 poblano peppers, chopped
16 oz. chicken breast, cut into 1-inch pieces
1 cup frozen corn
2 cups dry jasmine rice
4 cups chicken broth (how to make your own)
1 cup salsa verde
1/2 tsp. salt
1/2 cup sour cream
8 oz. shredded mozzarella cheese
Directions:
Preheat oven to 375ºF.
Combine all ingredients, except sour cream and cheese, in a 13×9 pan, and cover with aluminum foil.
Bake for 50 minutes.
Remove from oven, and stir in sour cream and cheese.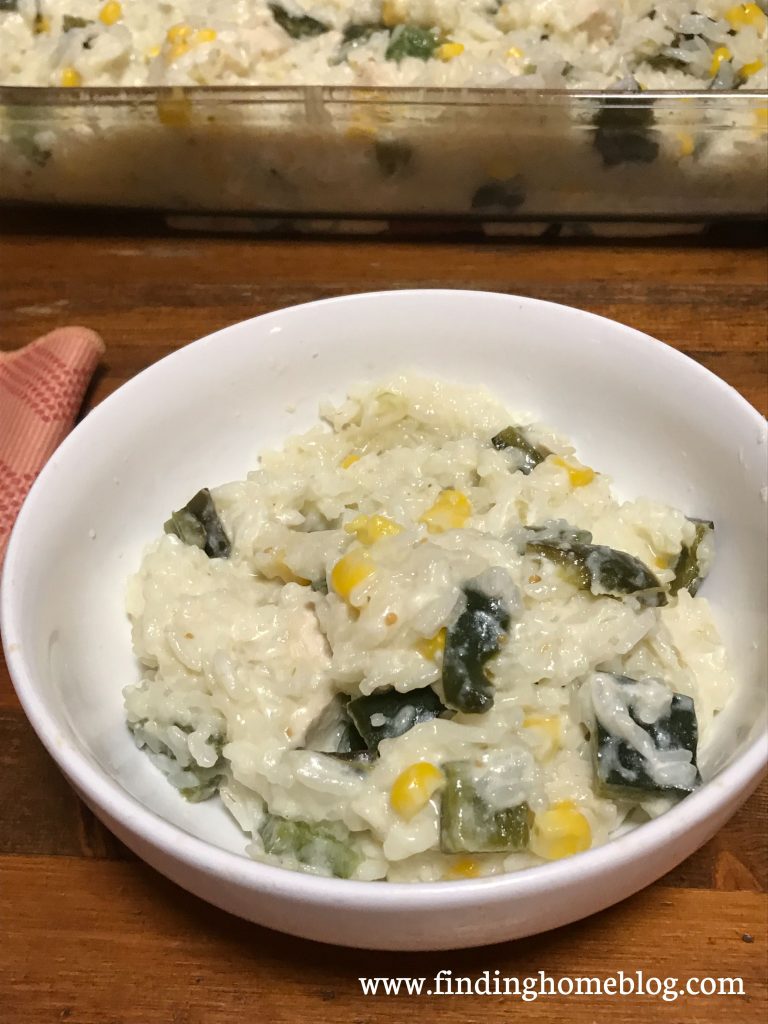 I'm glad I kept going with the recipe, because it's a hit with the whole family, and we all know how rare those recipes are! In fact, I may have to start making 2 pans at once, because there's never any left over after I make this for dinner.
Related Posts: