This week is a continuation of our series: 5 Meals For When Different Proteins Are On Sale. Over the past several weeks, I've given you 5 meal suggestions for when a certain protein is on sale.
I love bacon. Because bacon. But I've found bacon sales to be few and far between (or to only be on bacon ends and bits rather than actual slices). If you're looking to still have that bacon flavor without having perfect slices on the side, these recipes will work just fine.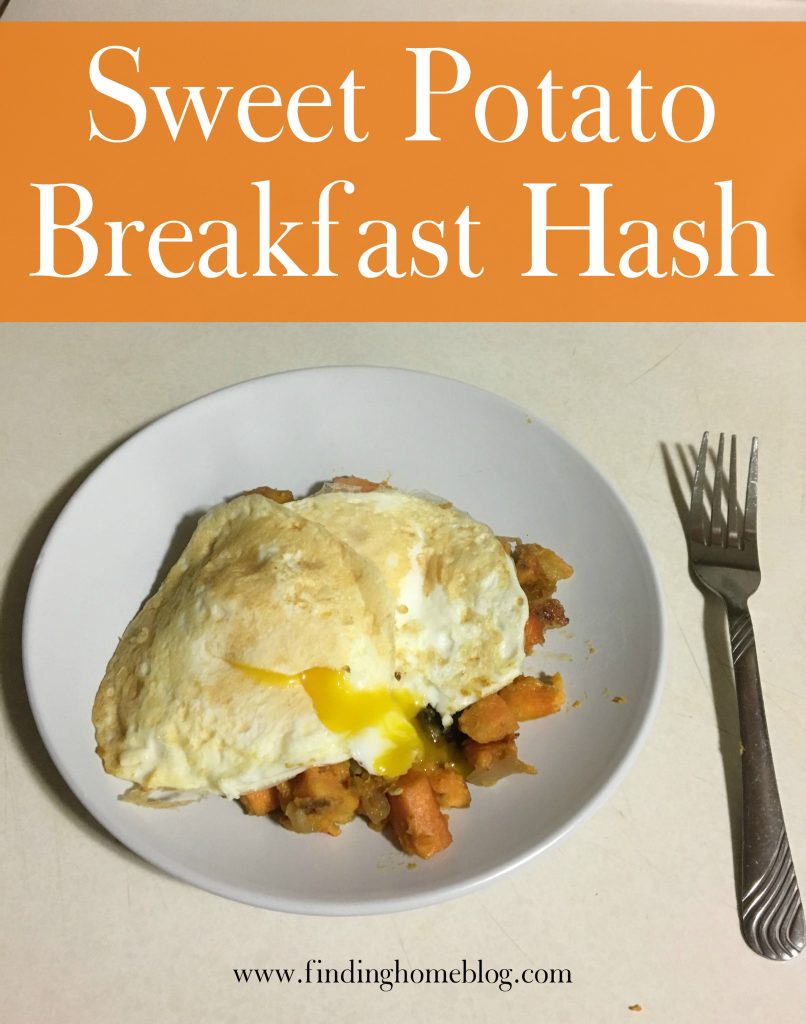 Sweet Potato Breakfast Hash. The most obvious meal to have bacon is at breakfast. But this one you can actually make the day before and just reheat for a quick and easy meal that only tastes like you woke up early.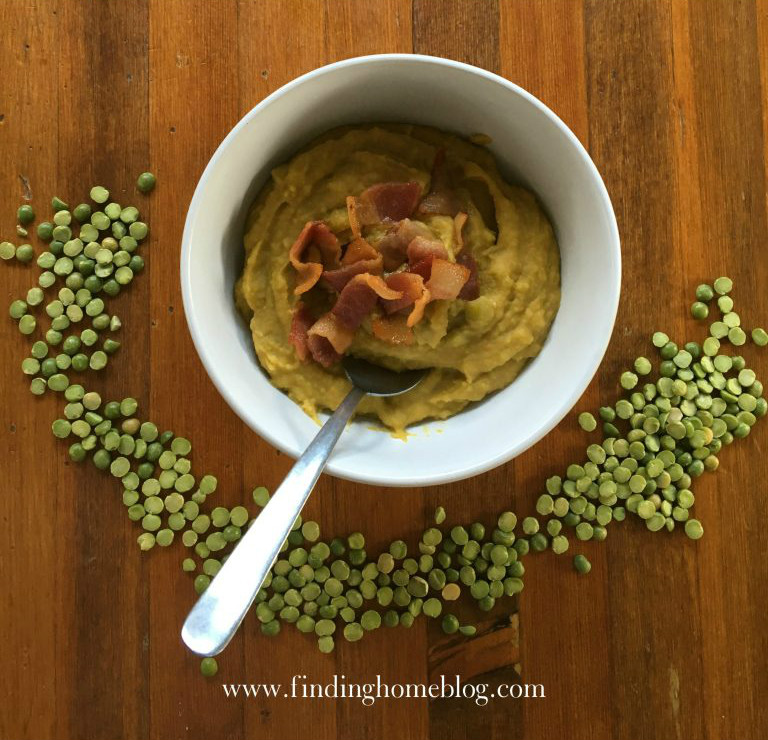 Bacon and Split Pea Soup. Aka Green Bacon Soup. Even kids who aren't veggie fans can enjoy this green goo that tastes like bacon, especially if you give it a fun name. (Also good: dinosaur goop, turtle stew, etc.)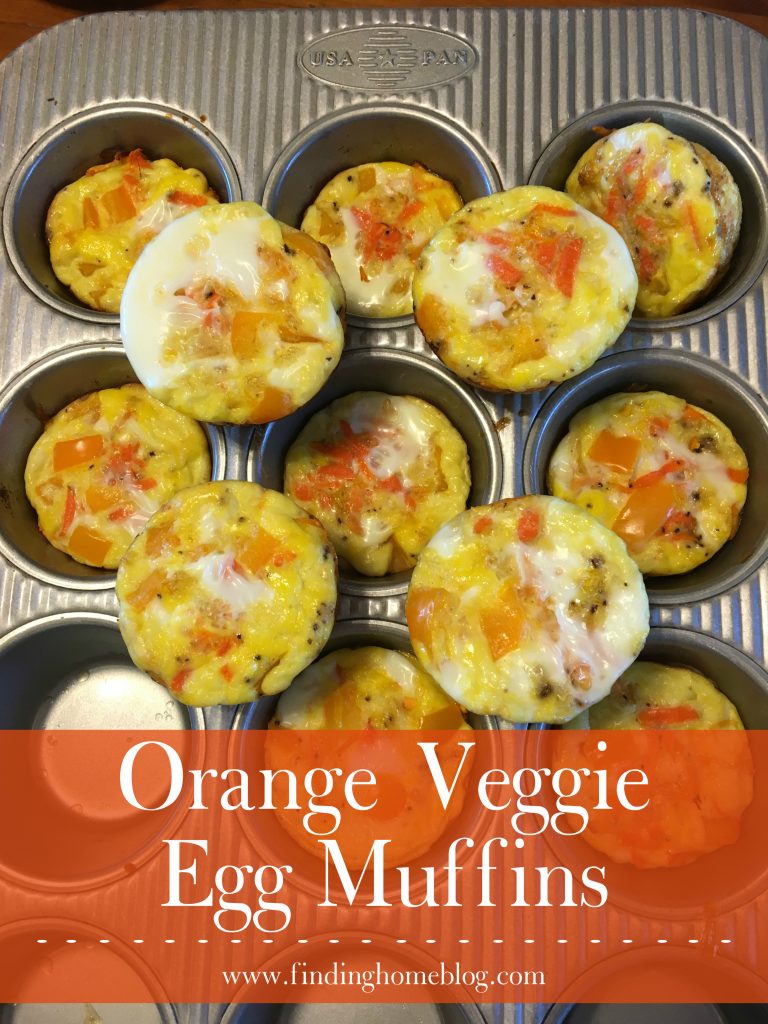 Orange Veggie Egg Muffins. You may remember these from the sausage post a few weeks ago, but bacon is also a great addition to this make ahead breakfast.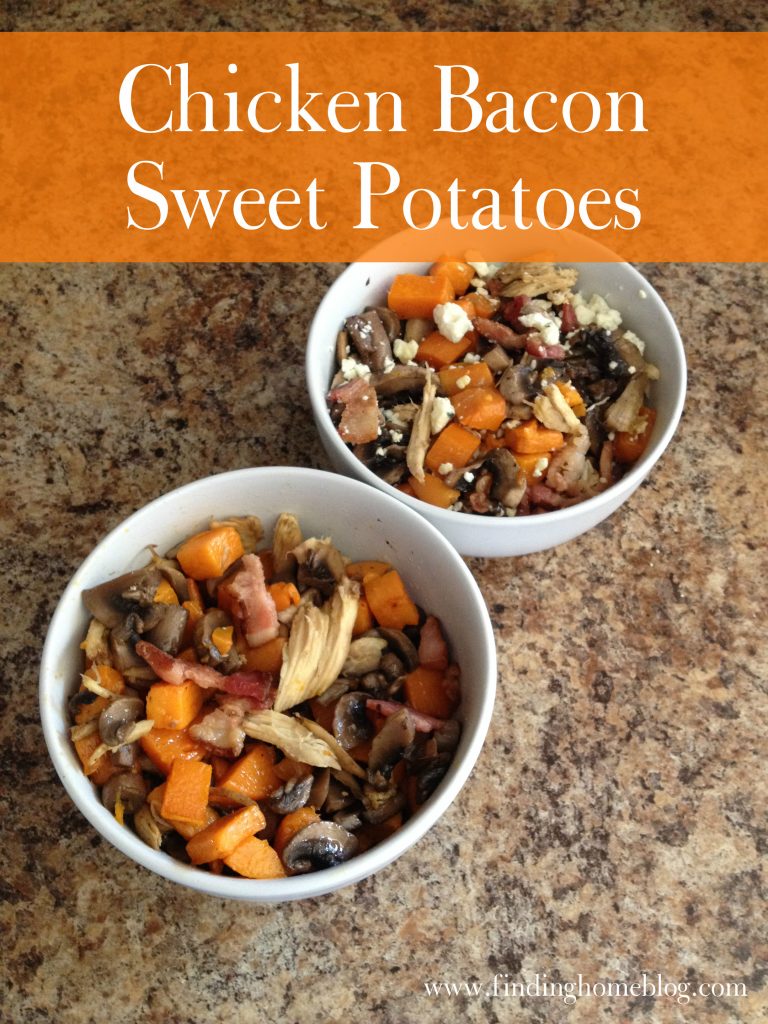 Chicken Bacon Sweet Potato Bowls. This meal combines some of my favorite things into a hearty bowl of goodness. Add some crumbled bleu cheese on top to really kick it up a notch.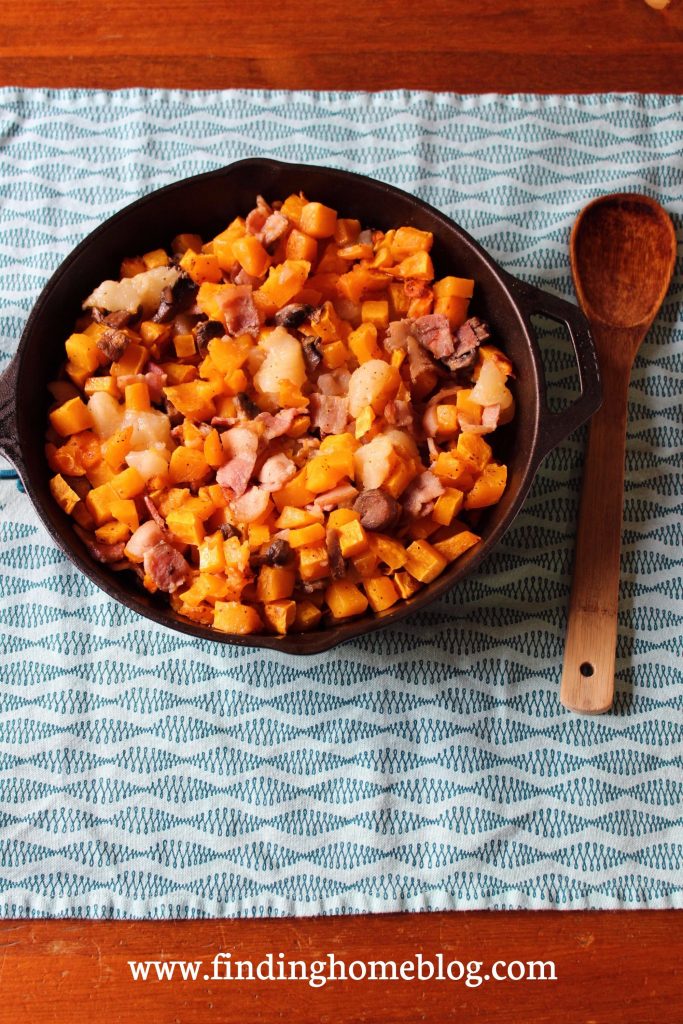 Unstuffed Squash with Bacon and Pears. Whether you make this for breakfast or dinner, the combination of savory and sweet is just right.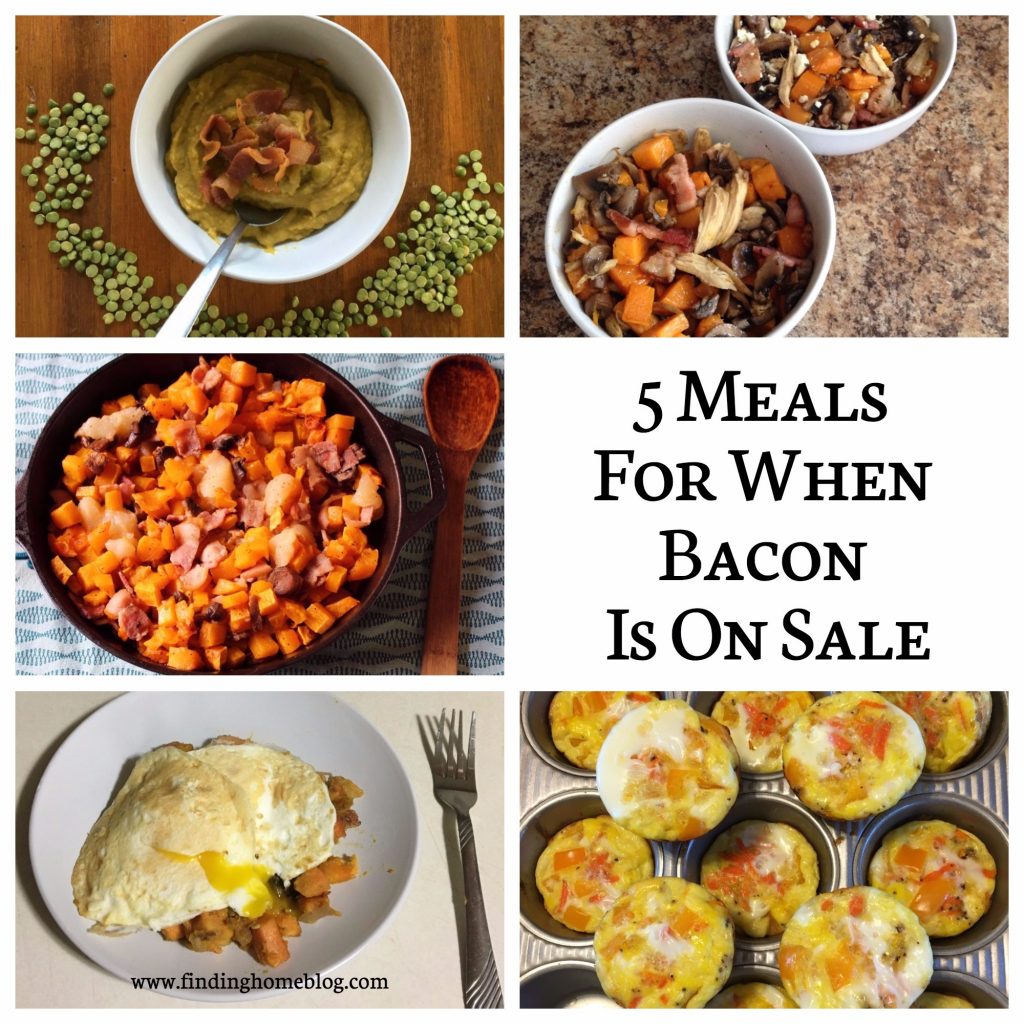 What are your favorite recipes to make with bacon?
Other Posts In This Series:
5 Meals For When Bacon Is On Sale (you're here!)
Disclosure: Some of the links in this post are affiliate links. If you make a purchase through these links, I receive a bit of a commission at no additional charge to you.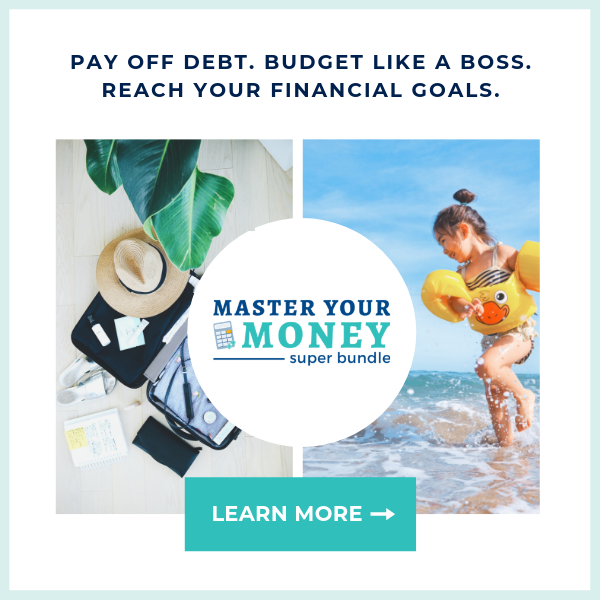 One of the best places to start saving money is in the kitchen. If you're trying to save money, get out of debt, or just keep track of what you're spending, check out the Master Your Money Super Bundle. It's full of resources to help you control your family's finances so that you can tell your money where to go, and reach those financial goals!