Breakfast is my favorite meal of the day. I don't love cooking it in the morning, but I love eating all of the breakfast foods. From pancakes to muffins to eggs and hash, I love them all. And bonus! Breakfast is one of the easier meals to make gluten free.
Still, you have to get up and actually make the food. But one way to get around that whole I-don't-like-to-wake-up-and-cook-right-away thing is to make breakfast for dinner, which is what I've been doing with this tater tot breakfast casserole.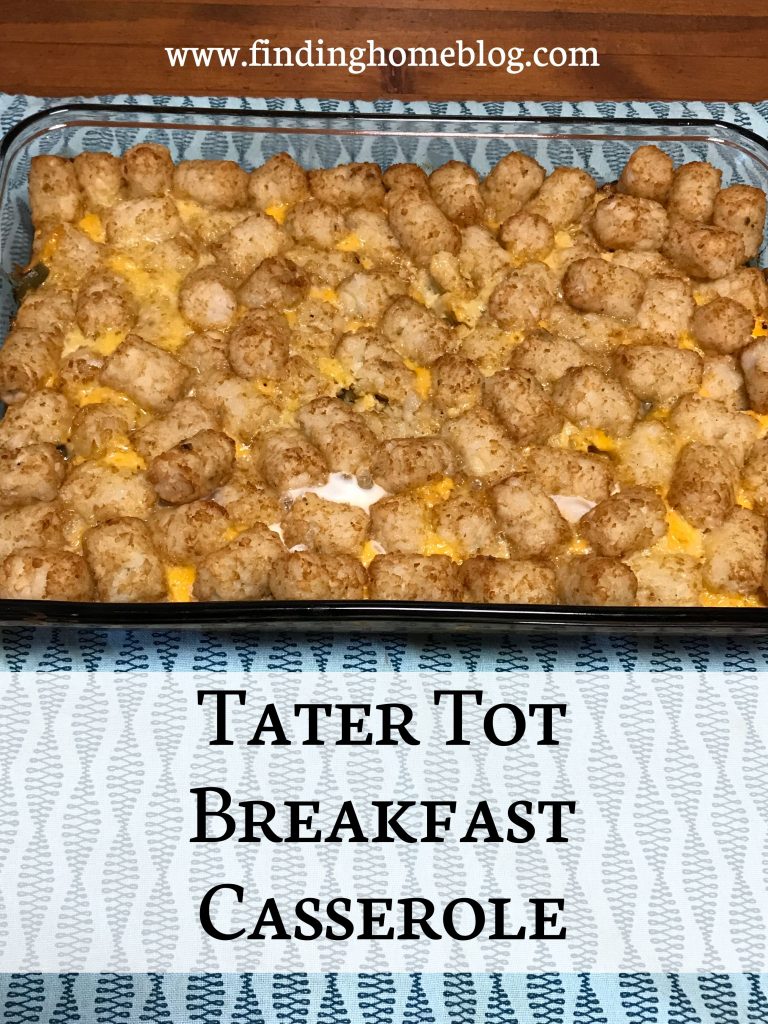 I've always loved a good egg bake. But I also really like potatoes. So why not combine the two? Tater tot breakfast casserole is your favorite egg bake PLUS a yummy potato topping. What's not to love?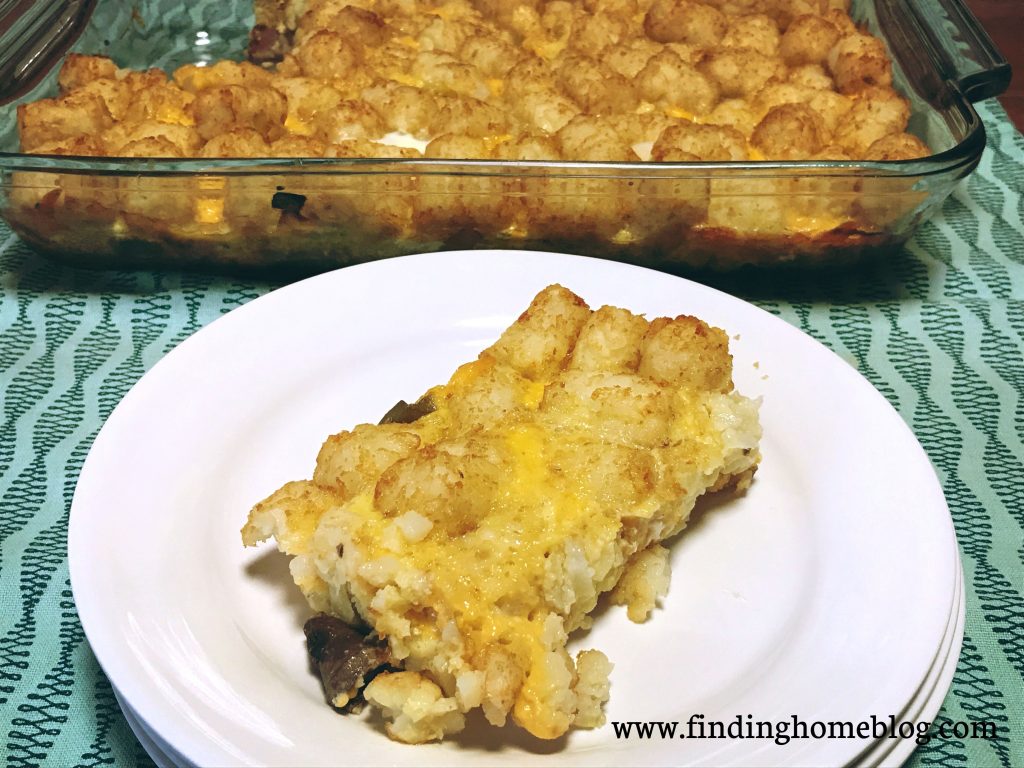 Tater Tot Breakfast Casserole
Makes one 13×9 pan
Ingredients:
2 Tbsp. butter
1 onion, chopped
1 green pepper, chopped
8 oz. mushrooms, sliced
8 oz. bacon, chopped (sliced ham or ground sausage would also work)
4 oz. cheddar cheese, grated
9 large eggs
1/4 cup milk
1/2 tsp. garlic powder
1/2 tsp. salt
1/4 tsp. black pepper
20 to 32 oz. frozen tater tots
Directions:
Melt butter in medium skillet over medium heat. Add veggies and saute until cooked to your liking. Transfer to 13×9 dish. In the same skillet, cook your breakfast meat. Add to the 13×9 dish. Top with shredded cheese.
In medium bowl, mix eggs, milk, and seasonings. Pour over veggies, meat, and cheese to cover. Top with tater tots.
Bake at 400ºF for 35 minutes, until eggs are cooked through.
I will be honest – you can get by perfectly fine with 20 oz. of tater tots. However, my Aldi bag comes with 32 oz., and I just dumped the whole thing on there, because I'm feeding all the people and they love tater tots. You choose how crowded you want your tots to be. And you choose if they're perfectly in lines or just kind of haphazard. I'm not judging.
However you make it, this is bound to become one of your new breakfast (or breakfast for dinner) favorites!
Related Posts: