This week is the final post of our series: 5 Meals For When Different Proteins Are On Sale. Over the past several weeks, I've given you 5 meal suggestions for when a certain protein is on sale.
We've covered quite a few protein choices over the past several weeks, but what if there's a week when no meat is on sale? Go meatless. Here are some easy meatless meals to get you started.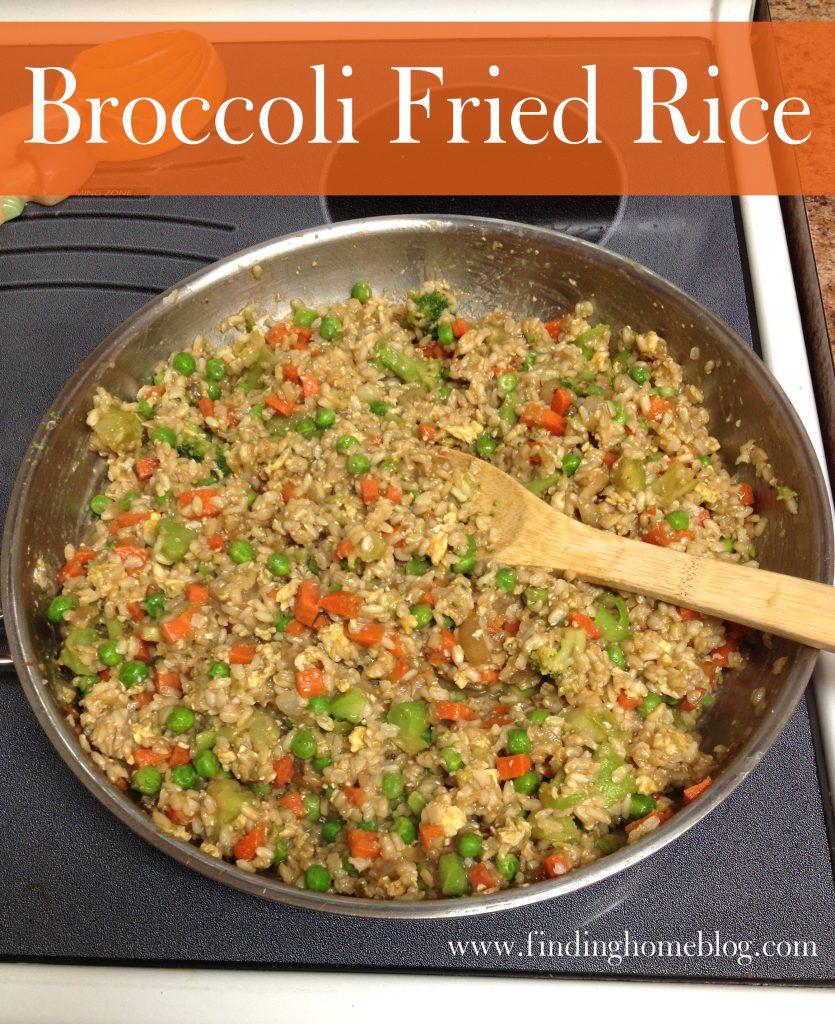 Broccoli Fried Rice. Takeout at home, but the veggie filled version. If you've got extra rice in your fridge, this one is super quick to throw together.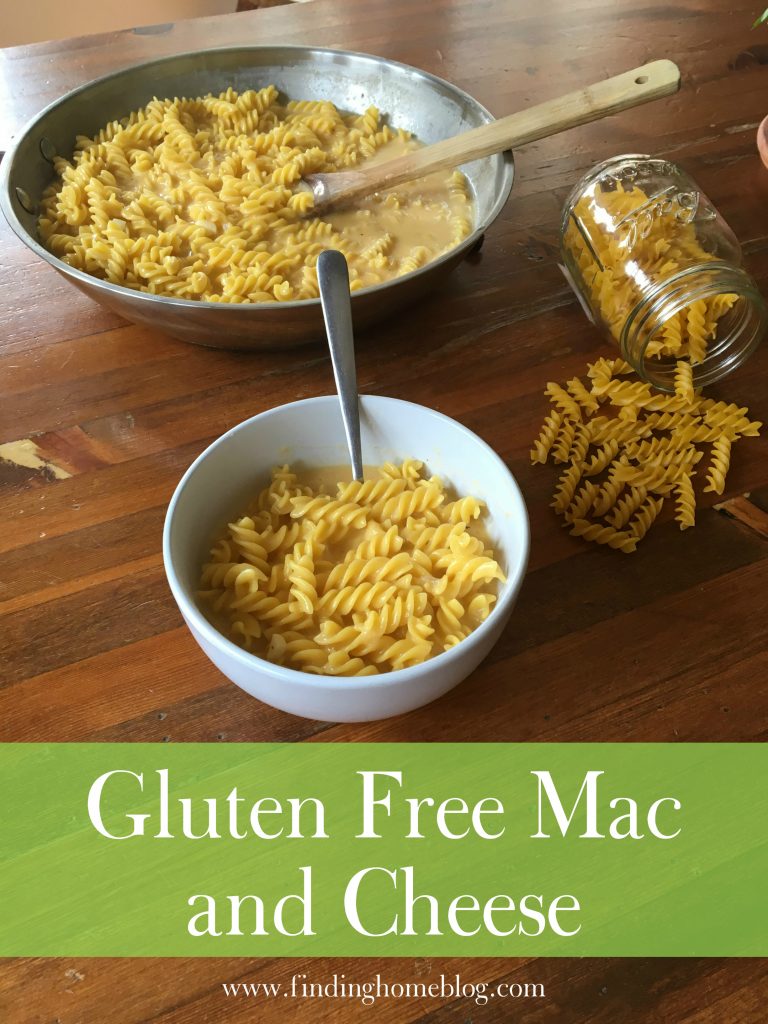 Gluten Free Mac and Cheese. Every kid's favorite option. And really, it doesn't take any longer to make it yourself than to make it from a box. This version is better. Trust me.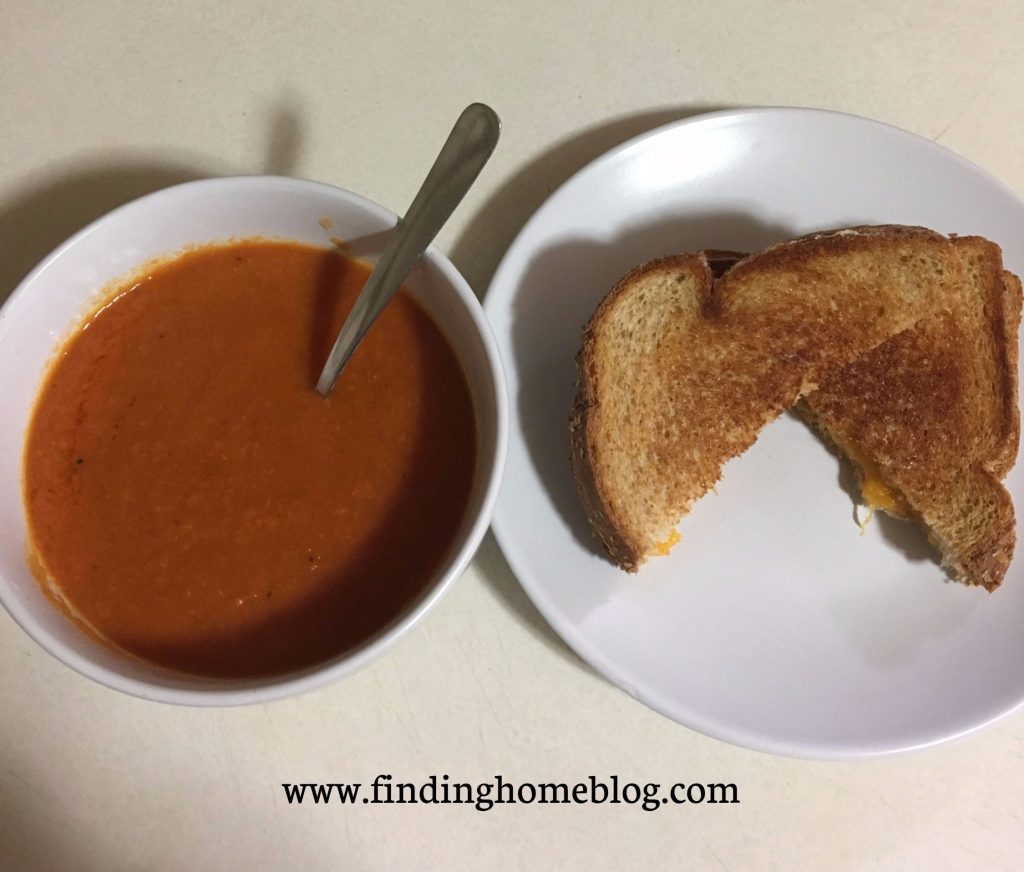 Creamy Tomato Soup. Whether you pair it with grilled cheese or not is up to you, but this homemade version is better than a can!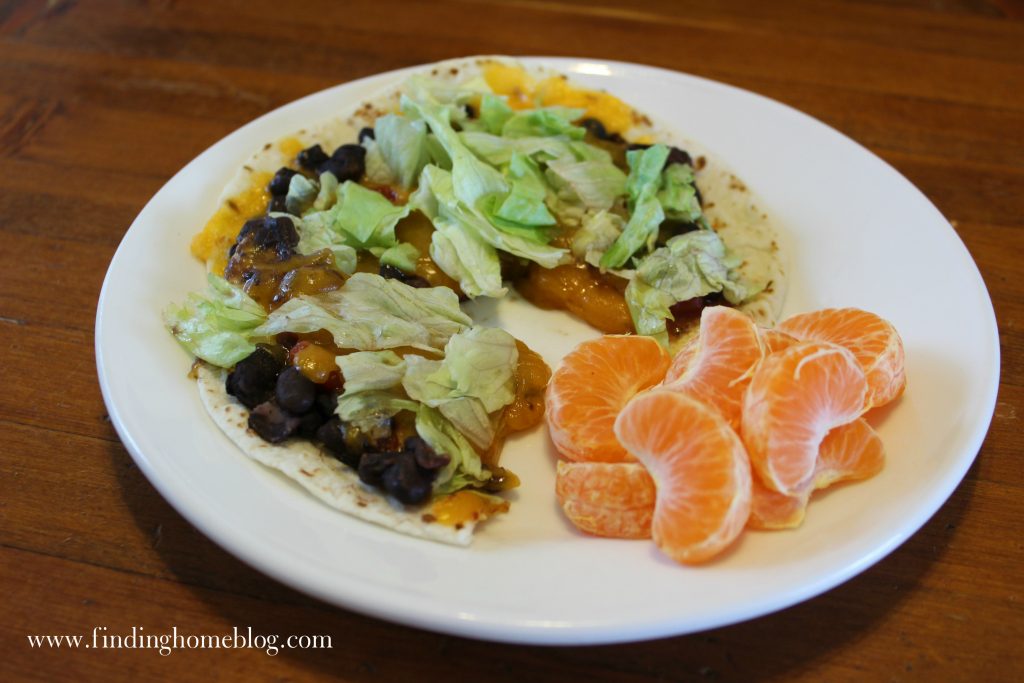 Black Bean Tortilla Pizzas. This is one of our lunchtime favorites. Once you've got cooked beans, it's super fast.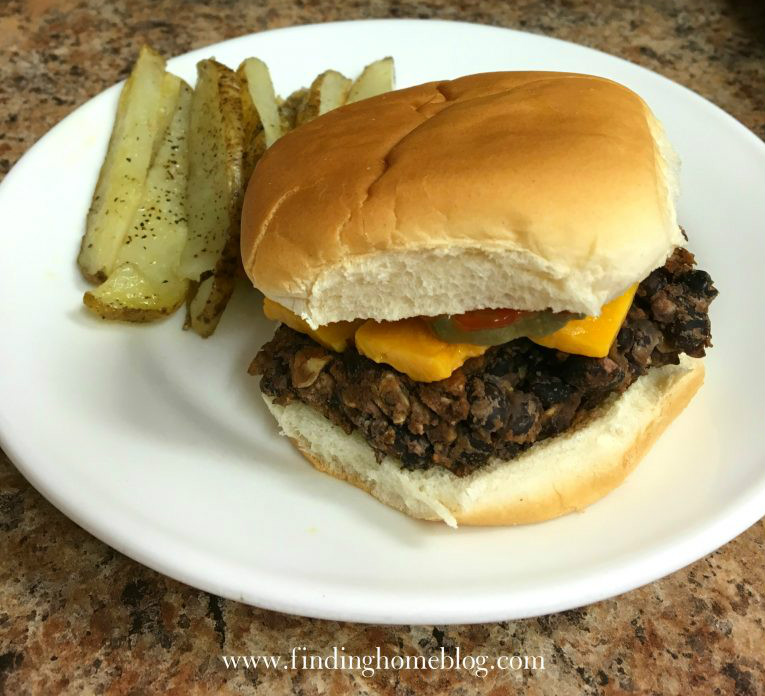 Black Bean Burgers. This recipe makes enough to feed our family 2 full meals with leftovers. I usually split it into two batches and freeze one for an easy meal later on.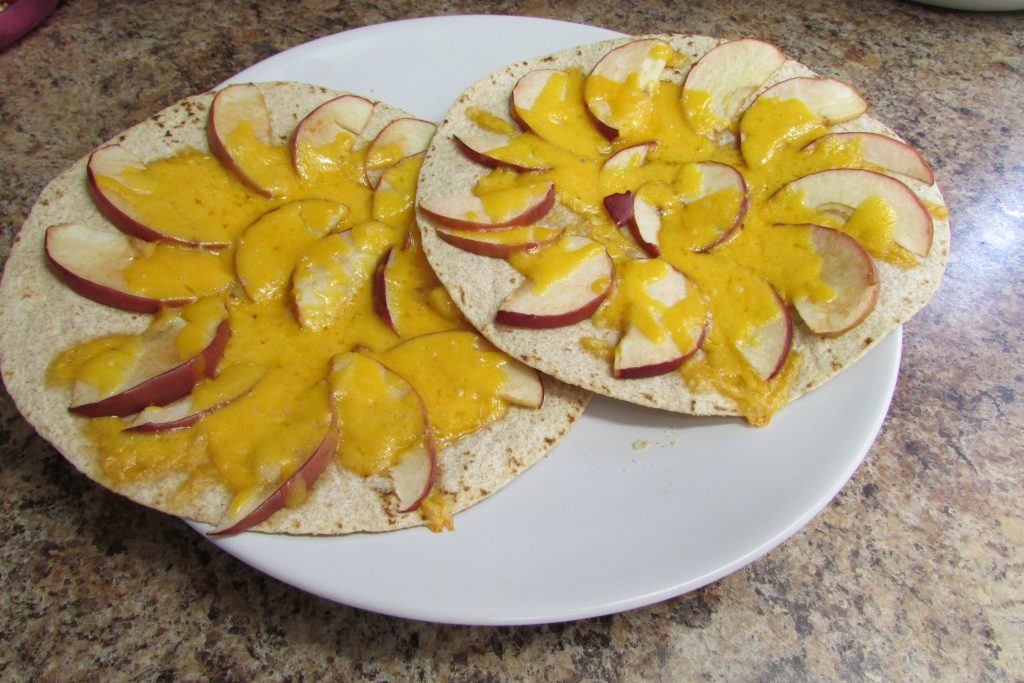 Easy Apple Quesadillas. If you've never combined apples and cheddar, you're missing out. Go try this immediately.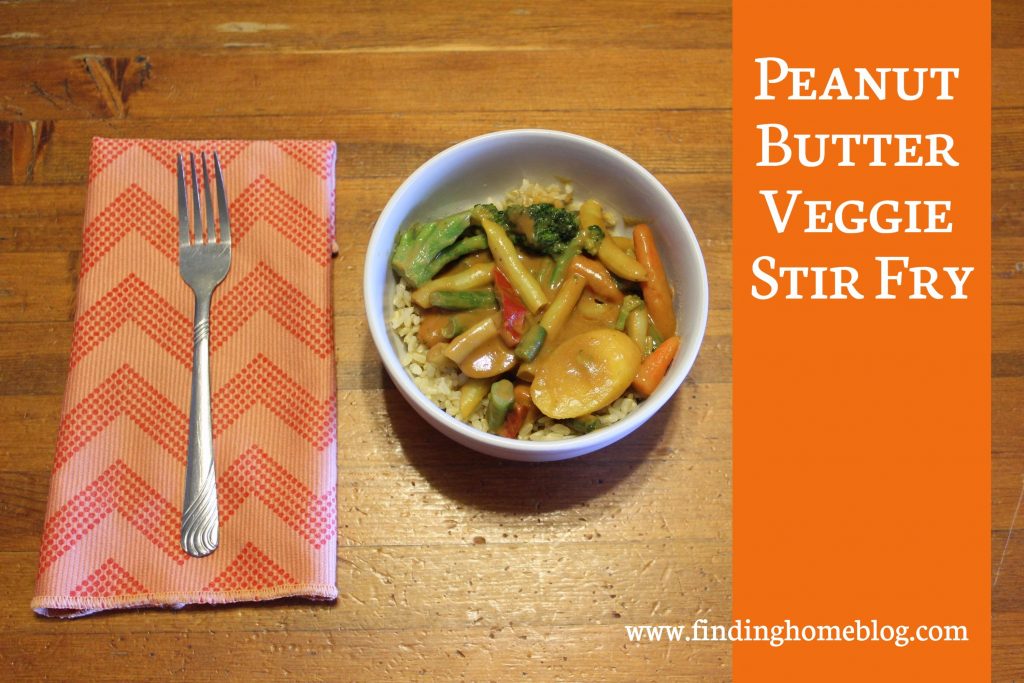 Peanut Butter Veggie Stir Fry. If kids are picky about veggies, try smothering them in a sauce that tastes like peanut butter. I can almost guarantee they'll be fans.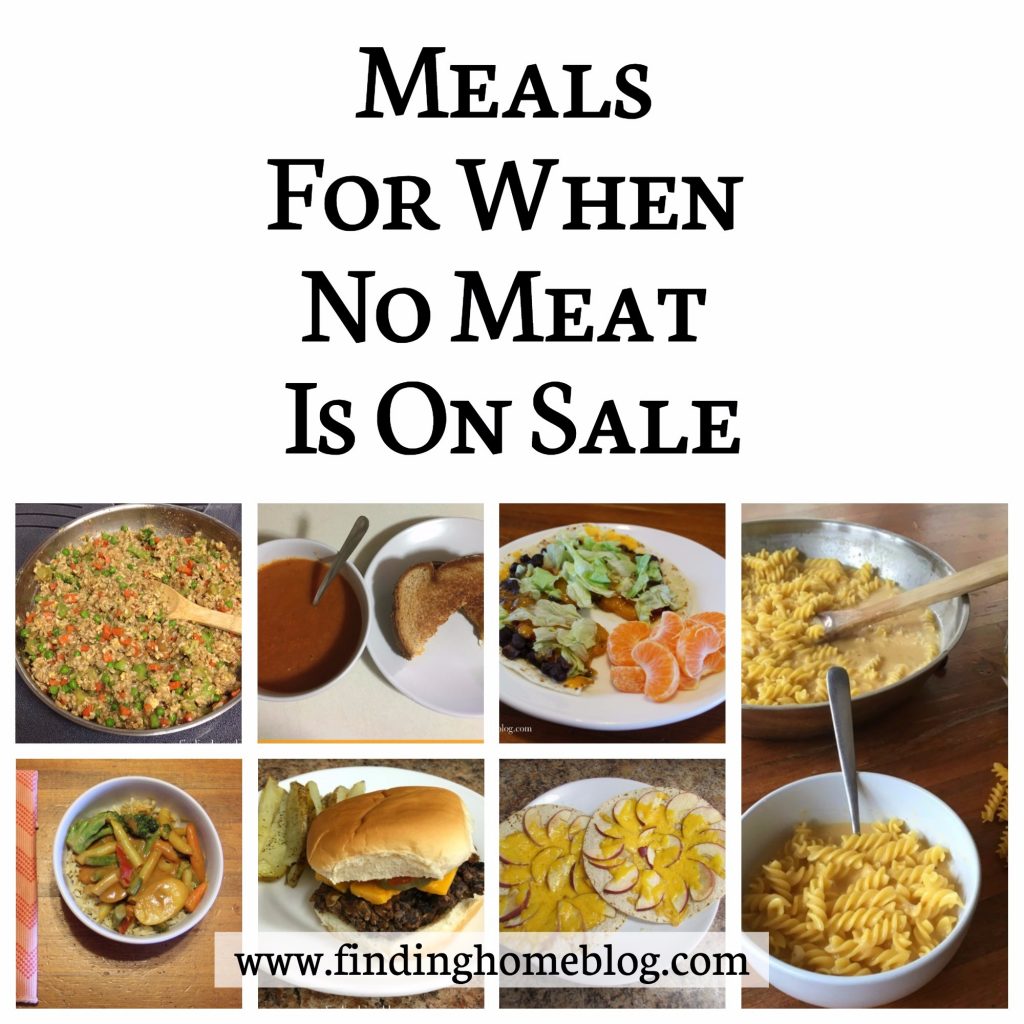 What are your favorite recipes for meatless meals?
Other Posts In This Series:
Meals For When No Meat Is On Sale (you're here!)
You may also be interested in: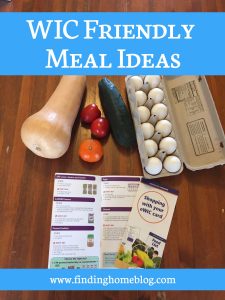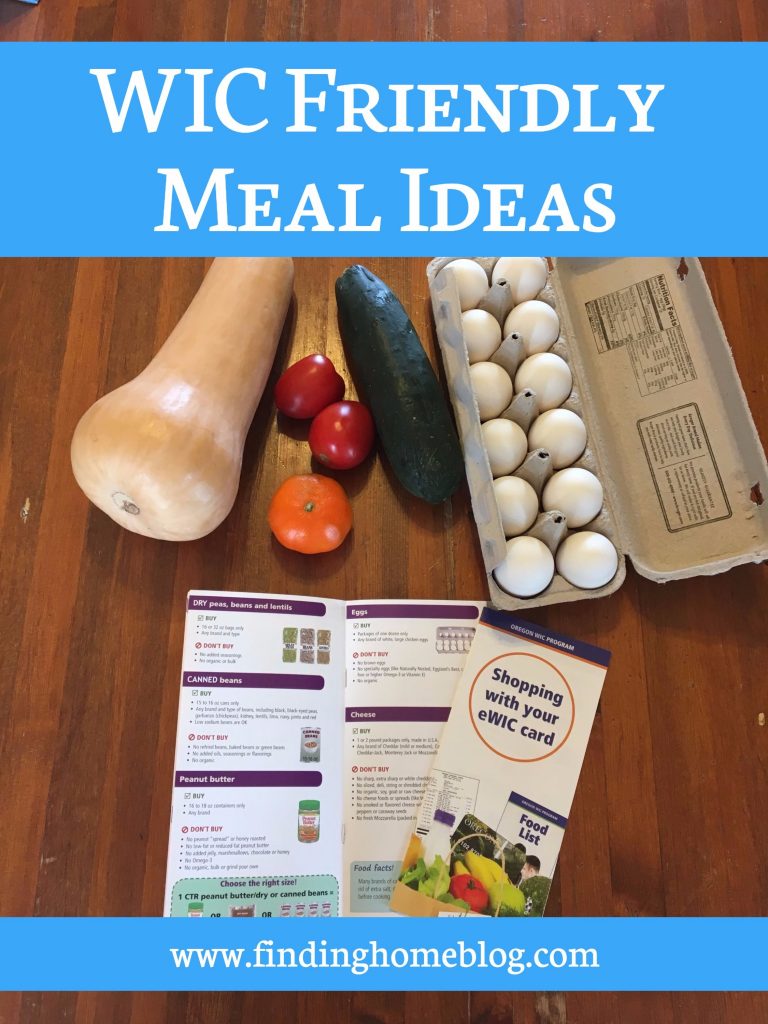 Disclosure: Some of the links in this post are affiliate links. If you make a purchase through these links, I receive a bit of a commission at no additional charge to you.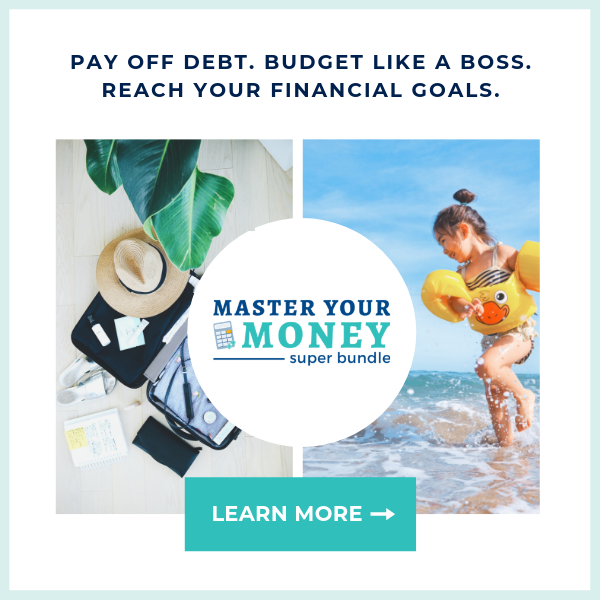 One of the best places to start saving money is in the kitchen. If you're trying to save money, get out of debt, or just keep track of what you're spending, check out the Master Your Money Super Bundle. It's full of resources to help you control your family's finances so that you can tell your money where to go, and reach those financial goals!