Disclosure: Some of the links in this post are affiliate links. If you make a purchase through these links, I receive a bit of a commission at no additional charge to you.
I love peanut butter and chocolate. (See also Gluten Free Peanut Butter Balls, Gooey Peanut Butter Bars, and Peanut Butter Chocolate Chip Cookies). There's just something about this combination for me. And my kids are fans too. So when my daughter wanted to make a pan of bars with "unicorn frosting", I thought of these easy bars from when I was a kid, and I figured I could probably remake my Grandma's recipe into something gluten free. I was right!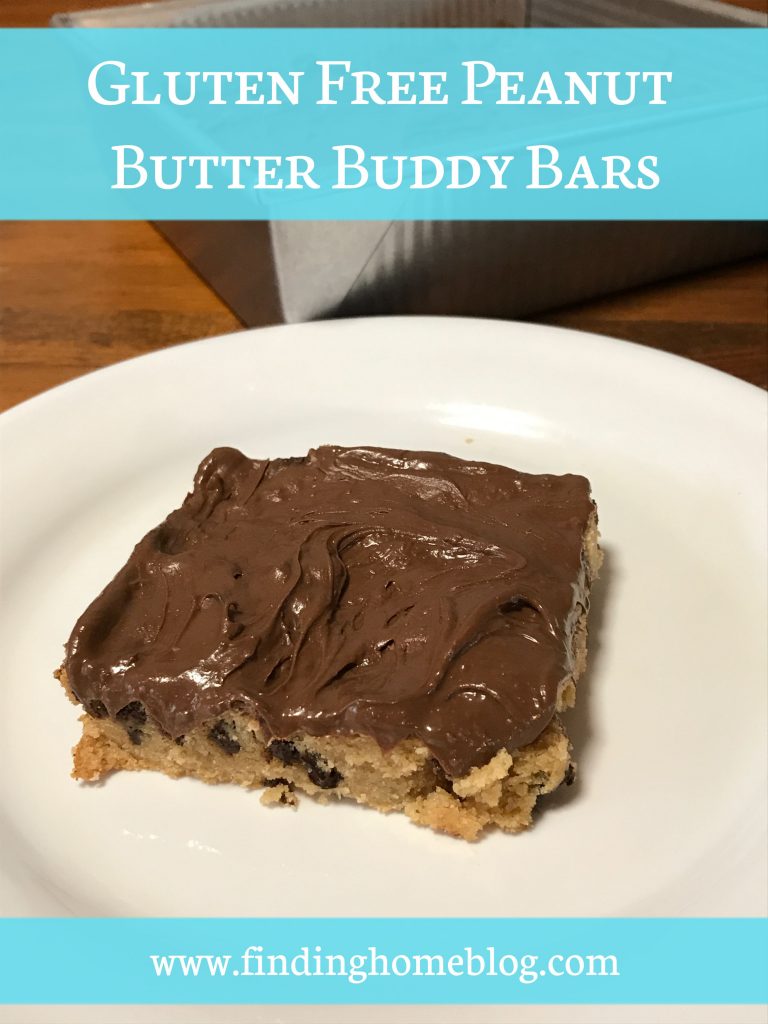 Now, that first pan of bars had some really gaudy blue and purple and red frosting swirled on top, because we had a little food coloring mishap. So the next time I made them, I went back to what Grandma's recipe had originally called for, and I melted chocolate chips on top for a kind of chocolate frosting instead. They look much nicer and they taste perfect instead of cringe-ingly sugary.
But now my kids are confused about the name. Unicorn bars? Buddy bars? What are buddy bars, Mom?
I don't know why they're called buddy bars, except that that's what's written on my recipe card from Grandma. Maybe because peanut butter and chocolate are such complementary ingredients?
Anyways, it took me three times of baking these for the kids to remember what they were. Luckily, they're delicious every time. And now we know the name…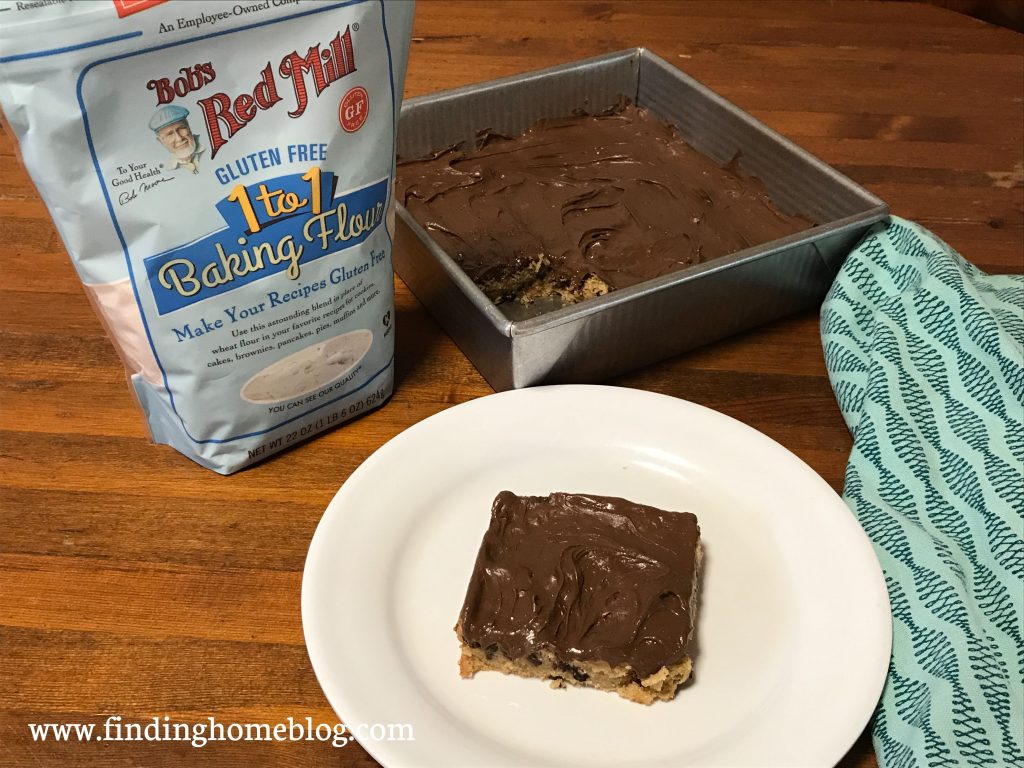 Gluten Free Peanut Butter Buddy Bars
Makes 8×8 pan
Ingredients:
1/2 cup peanut butter
3 Tbsp. butter, softened
1/2 cup granulated sugar
1 large egg
1/2 tsp. vanilla extract
1/4 tsp. salt
1/2 tsp. baking powder
1/2 cup mini chocolate chips
1 cup chocolate chips (optional)
Directions:
Preheat oven to 350ºF.
In medium bowl, cream together peanut butter, butter, and sugar. Add egg and vanilla extract and stir to combine.
Add flour, salt, and baking powder, and mix until combined. Fold in mini chocolate chips.
Spread batter in 8×8 pan (it will be very thick). I like to use a nonstick USA pan for best results.
Bake for 22 minutes.
Optional but recommended: Immediately after baking pour 1 cup chocolate chips over the top of the bars. Leave for 5 minutes to melt, then spread over the bars for a frosting. Cool before cutting.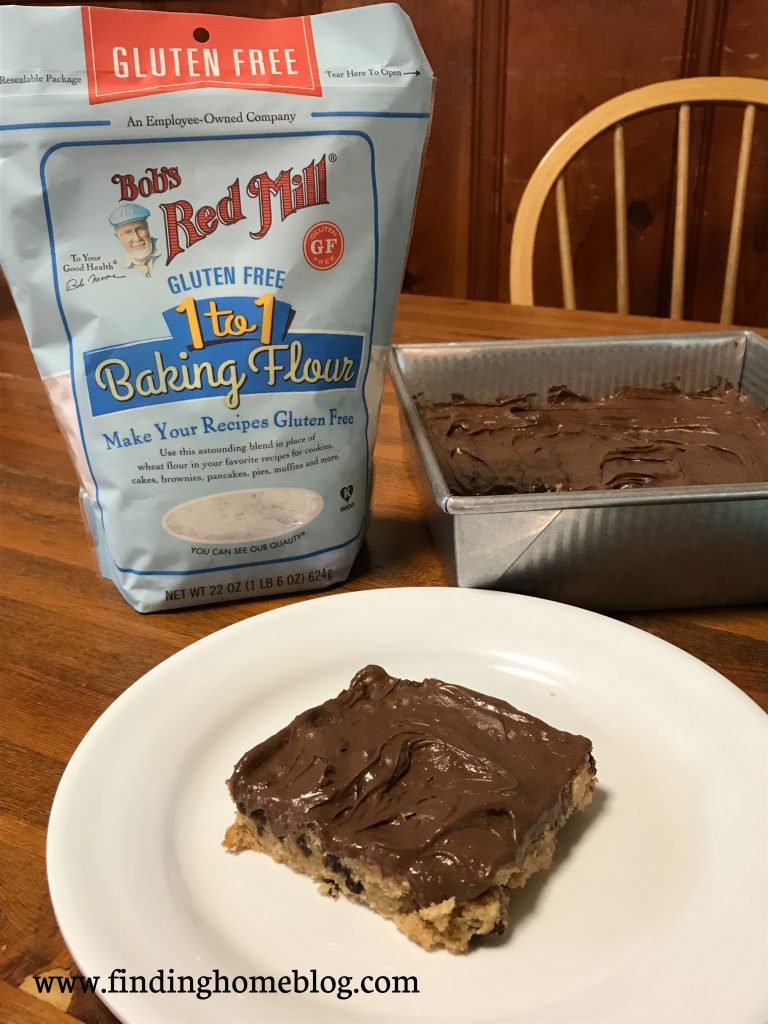 Whether you call them buddy bars or something else, these are an easy and delicious afternoon treat!
Related Posts: