When I first started out in my own kitchen, I had no idea how to cook with dried beans or legumes. So as I started learning how to cook black beans, pinto beans, and lentils, I progressed from the stovetop to the crockpot to the instant pot. But we generally stuck to the same couple varieties of dried goods, and it took a few more years for me to branch out from them. So I actually didn't even try to make split pea soup until a few years ago. I made it on the stovetop with bacon, and it turned out pretty good.
Still, it wasn't something that I made very often. But within the past few months, one of my kids has actually been requesting split pea and ham soup. I'm not one to turn down a kid's request for something that's pretty full of veggies and fiber, so I figured I would revamp my stovetop recipe into a more hands off version, and the result is this easy, filling crockpot ham and split pea soup.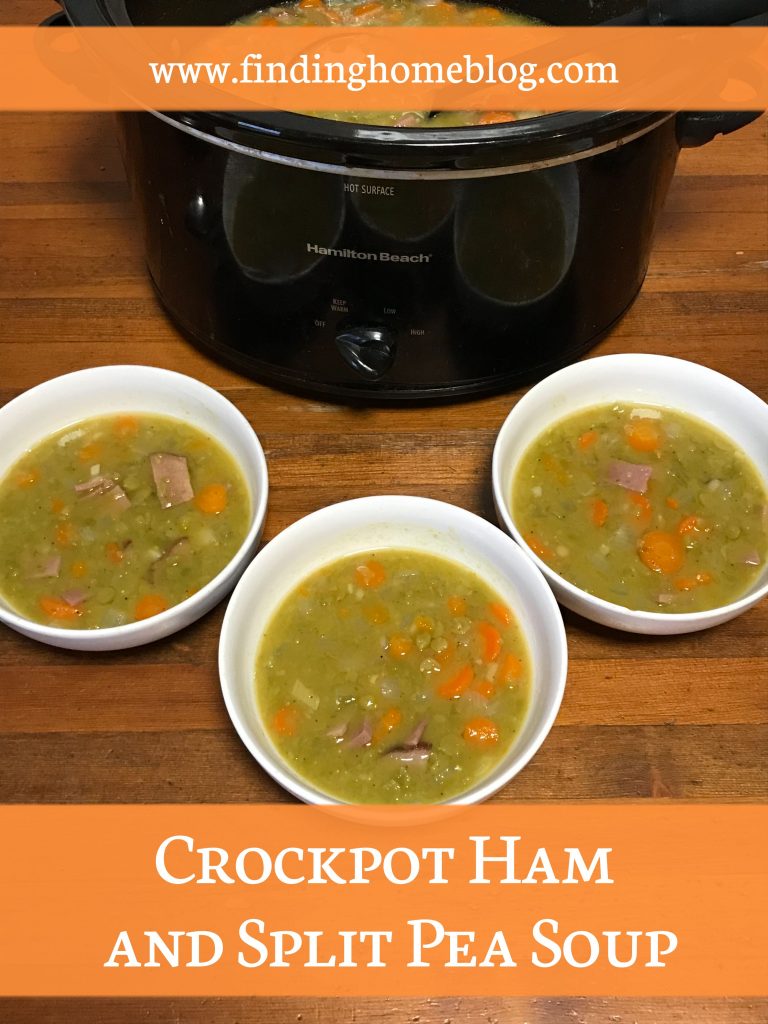 My kids actually like when I make the soup with a little bit less liquid than in this post and in these pictures, so it's more of a thick goop rather than a slurpable soup. Because what kid doesn't want to eat green goop for dinner (I guess)? In general though, the amounts in this recipe are a good proportion flavor wise. But if your kids want goop instead of soup, feel free to decrease the liquid to 4-5 cups total instead of 6.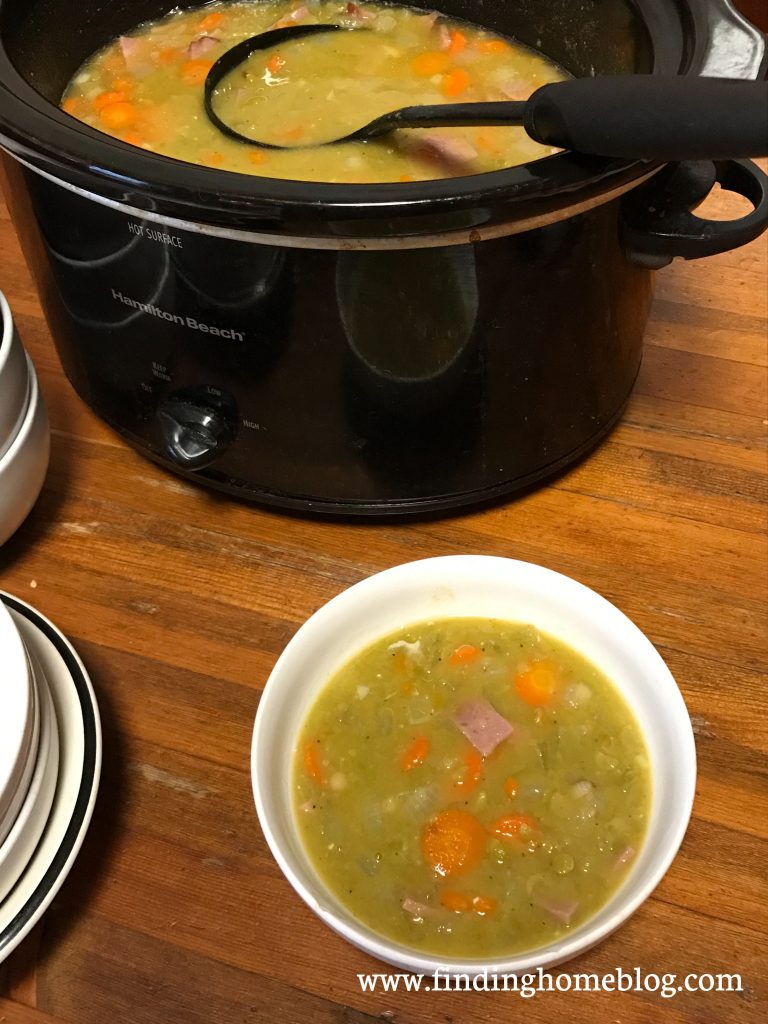 Crockpot Ham and Split Pea Soup
Serves 6-8
Ingredients
16 oz. dry split peas
8 oz. sliced ham
4 carrots, chopped
3 celery stalks, chopped
1 onion, chopped
4 cloves garlic, minced
1 tsp. salt
1/2 tsp. black pepper
4 cups chicken or vegetable broth (how to make your own)
2 cups water
Directions
Combine all ingredients in crockpot. Cook on high for 4 hours or low for 6 hours. If too thick, add additional broth.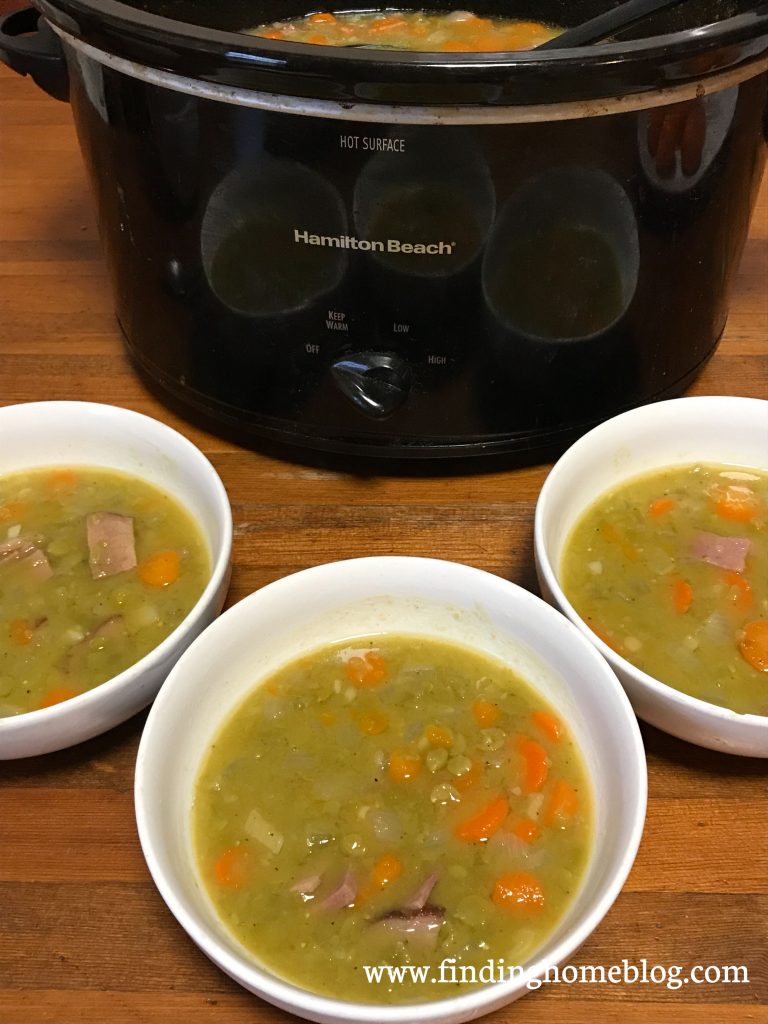 Whether you have it as goop or soup, this is an easy meal to get started at lunch time and enjoy for dinner.
Related Posts: