Disclosure: Some of the links in this post are affiliate links. If you make a purchase through these links, I receive a bit of a commission at no additional charge to you.
Aldi is one of my favorite places to shop for groceries, and there are plenty of gluten free options to choose from! So I've put together a 1-week gluten free meal plan for you.
This meal plan includes 7 dinner options, 4 lunch options, and 3 breakfast options, as well as a few snack ideas.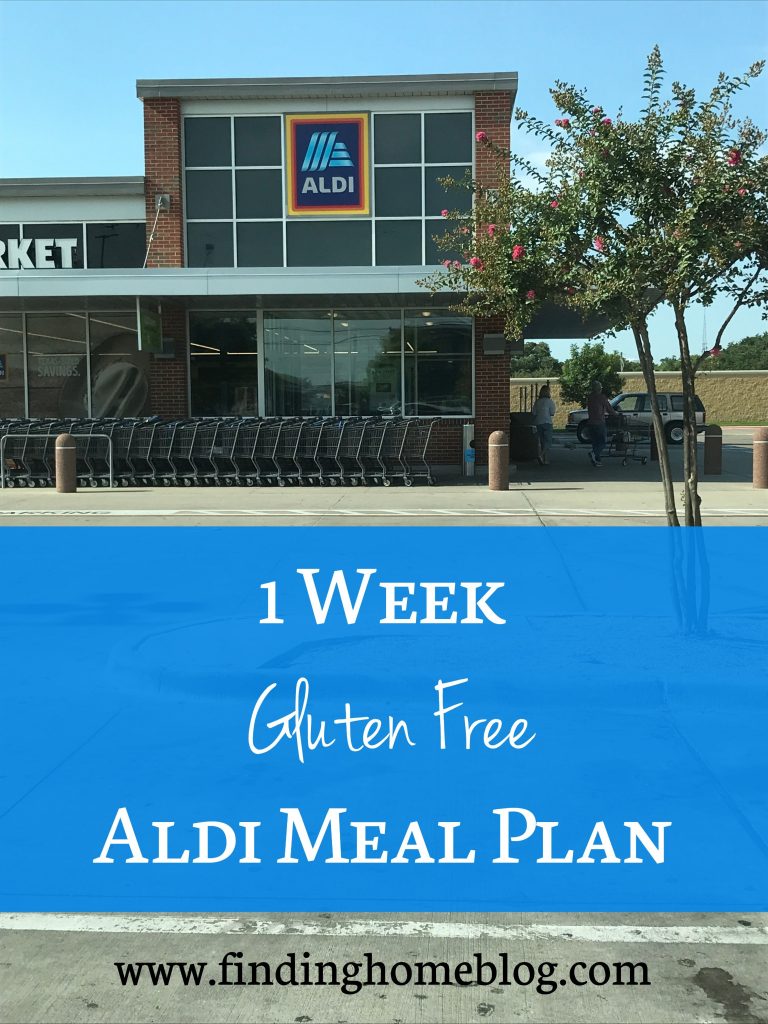 Dinners
Lunches
Breakfasts
Peanut Butter Chocolate Chip Muffins (recipe included in free download)
Eggs and Gluten Free Toast
(Leftover Pancakes)
Snacks
Apples and peanut butter
Celery and peanut butter
Green pepper slices and carrot sticks
With this menu plan, I tried to incorporate different styles of food, different methods of cooking, and different protein choices, while also still keeping in mind repeating ingredients and sticking to a budget.
You can get the free meal plan here, which includes all of the recipes listed above, as well as a shopping list, so that you can just print and go to the store (or fill out your Instacart order).
I was able to shop both in store and on Instacart for under $100 (although the Instacart delivery fees did put me slightly over, so keep that in mind). That's not bad to feed your family gluten free for a whole week!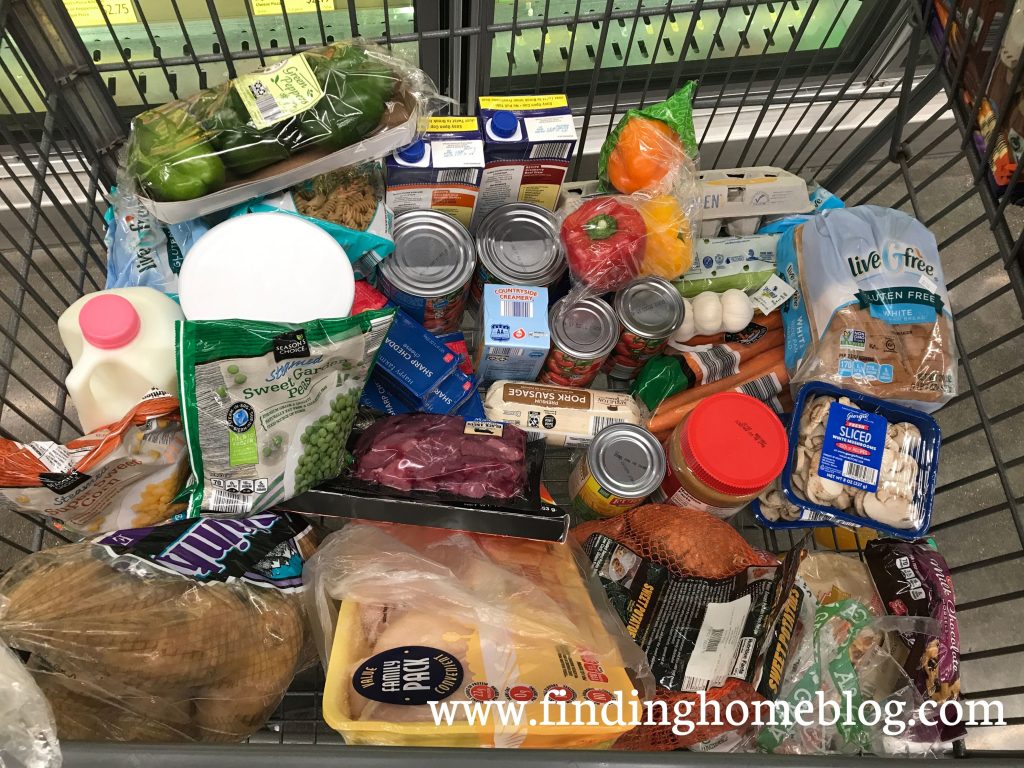 The shopping list has the recipe noted for each ingredient, so if you decide to skip a meal, you can adjust accordingly. It also includes a list of items that you only need a small amount of, and probably already have in your pantry, like spices, olive oil, and such.
Take the week off from meal planning, and still enjoy some delicious food!
Get your free meal plan with all the recipes and printables here.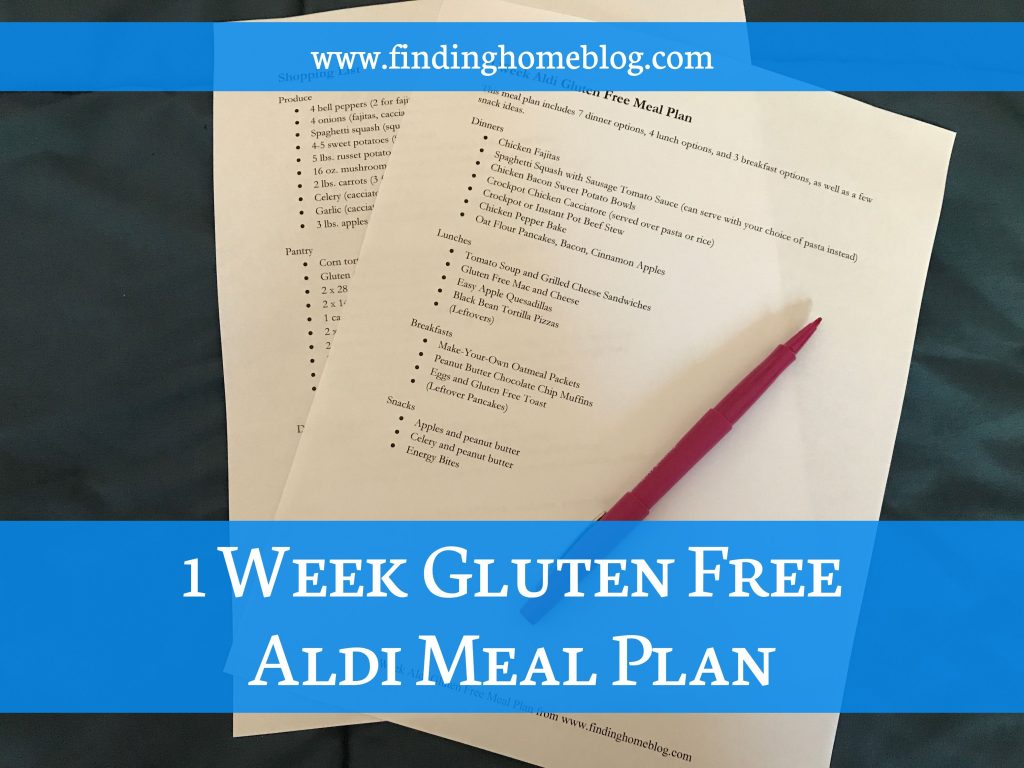 Related Posts: